Throughout our many wedding photo sessions, we've encountered the whole spectrum of couples, from those who were completely uninhibited in front of the camera to those who were more nervous than they were saying their vows!  Have no fear though as we have some tips to ease even the least comfortable, and ensure the day is properly captured!
Let me get this out of the way first.
Most photo shoots start with a bit of nerves that are quickly lost after five minutes. Why? Because we are just like you. We understand how it feels to be in front of camera , we take a very casual and relaxed approach to the session. We simply let you take your time to ease in, chat, laugh, get to know us. Minute after minute, you'll become more and more comfortable with the camera and relaxed. Head over to our testimonials page and see how many couples comment on this very subject.
Think about this.
This is your wedding day and so much effort and preparation has been put into it. Just relax and enjoy the result.
You're among friends and family and we will try to blend in the minute we walk in.
The photo-shoot.
The photo shoot is usually done after the ceremony, so the most emotional part of the wedding is over.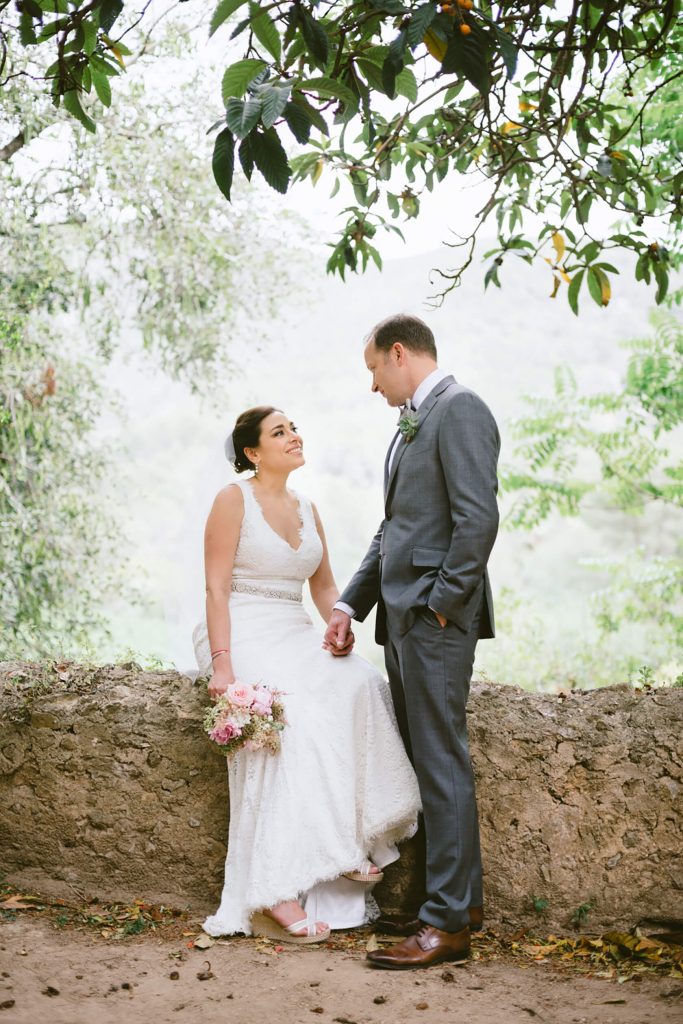 You've had time to greet your guests, talk to them a bit, hug and kiss your loved ones…
Surprisingly, we take you away from the crowd for what will likely be your first chance to be alone with your spouse (well almost, as we will be there!)!  This is part of what we are ready and waiting to capture.  We will have already scouted out the best locations in the area, away from the crowd, where we can have some privacy, some intimacy and a lot of fun!
Tips.
We are open to your ideas and wants during the photo shoot, so share with us any ideas you have and preferably in advance so we can work into our plan.  Our experience gives us a base from which to ensure a great photo shoot and here are some of our best tips for you:
First thing we will ask of you is to pretend we're not there with you. We love that casual, candid feel and it looks great!
Enjoy the freedom of being alone together for the first time! Don't be embarrassed as nobody is looking, remember?
Think about what just happened, you just changed your lives. This is likely, one of the most romantic times of your lives. Be intimate with each other, gentle, look into each other's eyes, hold hands, look around you, close your eyes and open your senses to every sound and smell around you.
Of course you may not look amazing in all the photos, but guess what? Top models do not either. We'll toss those "not so great" images so nobody has to see them. Not even you!
Eventually, we will ask you to "pose" for certain photos. Let us arrange you in different ways so grandma can have a "proper" picture in her living room to show

all

her friends. Or maybe you have been doing your homework on Pinterest and want to try some of your own?
Anytime you feel you are not completely comfortable, tell us. Just say it! We are professionals and are there for you. We are tough, we can take it!
Bottom line.
Almost every single couple we have photographed was positively surprised by the outcome. The phrase "I didn't know I could be so photogenic" is not new to us. You're in good hands. Plan on enjoying your day as we will ensure it is captured!
Finally.
Check out our Pinterest board and feel free to pin anything you would like for your own couples photo session. We will ensure it is worked into our planning.
---
You might also like