The big decision has been made, but where?! Don't stress, here you will find a gallery of the many Barcelona wedding venues we have photographed at. We love these places for getting married in Barcelona and its surroundings.
Barcelona and specially the area where Fotografia Sitges is located is a privileged spot for wedding celebrations. There are several outstanding wedding venues within a small radius. He hope the following images will help you in deciding which wedding venue to chose. We will be updating this post with more locations we think deserve to be mentioned. Furthermore, if you need help making the last decision or gathering more information, we are here to help. Just drop us an email with all your questions and we will try to solve any doubts you may come up with. But first, you will probably want to know a little about our Barcelona Wedding Packages, right?
Wedding Planners & Venues in Barcelona
__________________________
Castell de Tamarit | Tarragona
This is a new addition to the blog and also a wedding venue we have visited frequently. The space is just breath-taking and the views couldn't be more beautiful. If you were to chose Castell de Tamarit as your wedding venue, you would be actually getting married in a medieval castle!
We have constantly been very pleased with its wedding planning service. Super kind and professional.
It is not really in the Barcelona province but in Tarragona which is merely an hour away from the Barcelona Airport.
Check out these amazing spaces!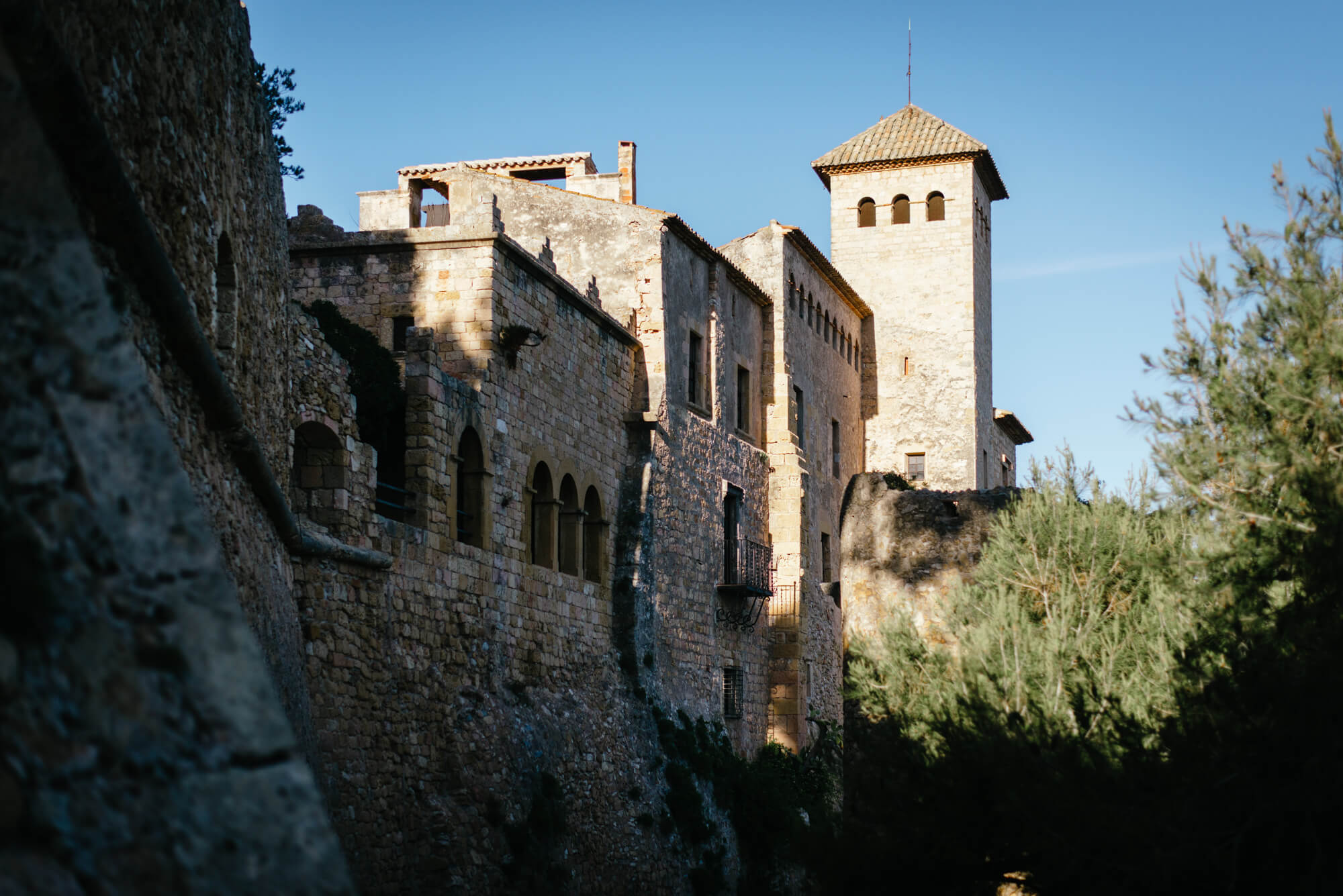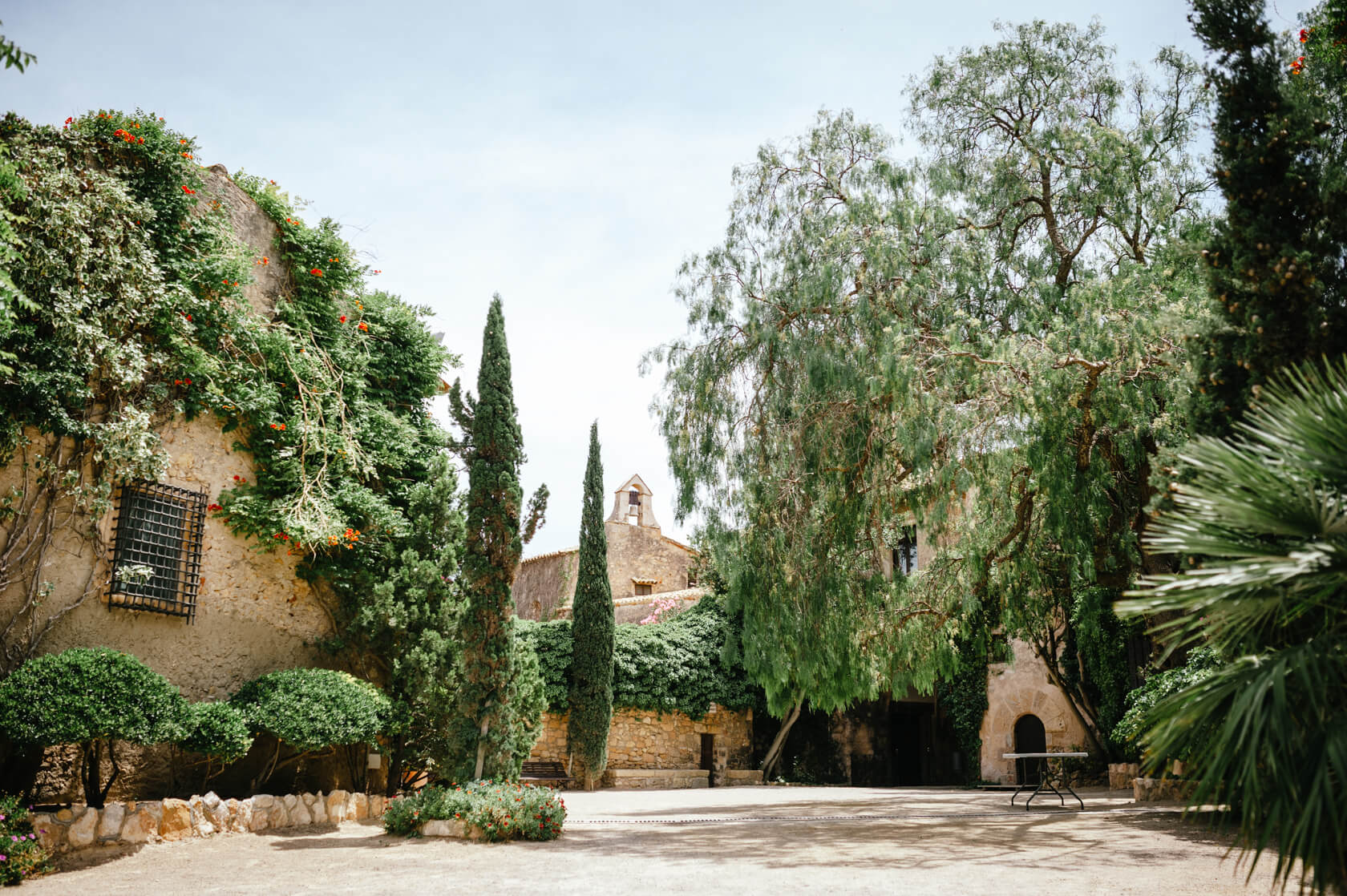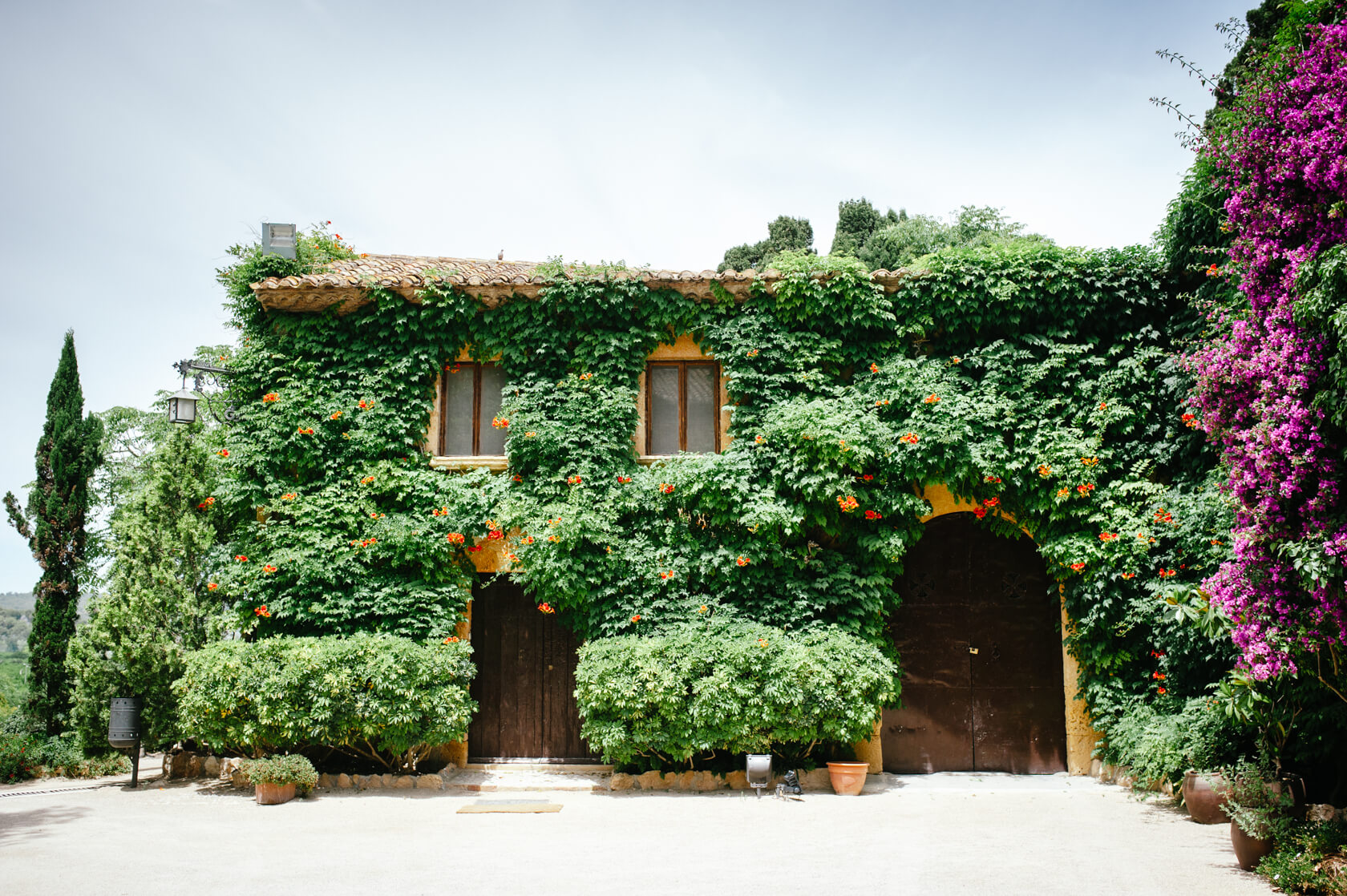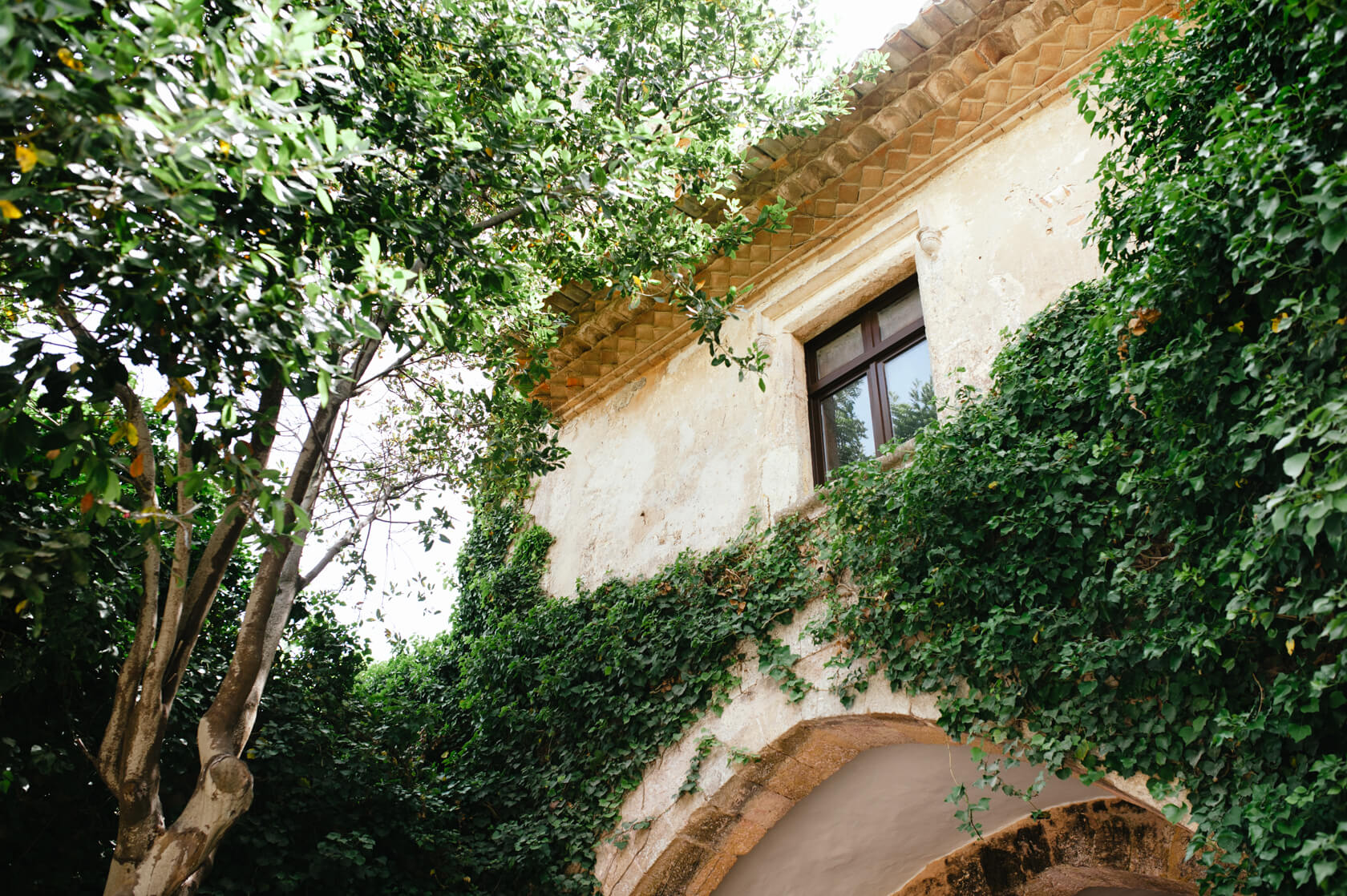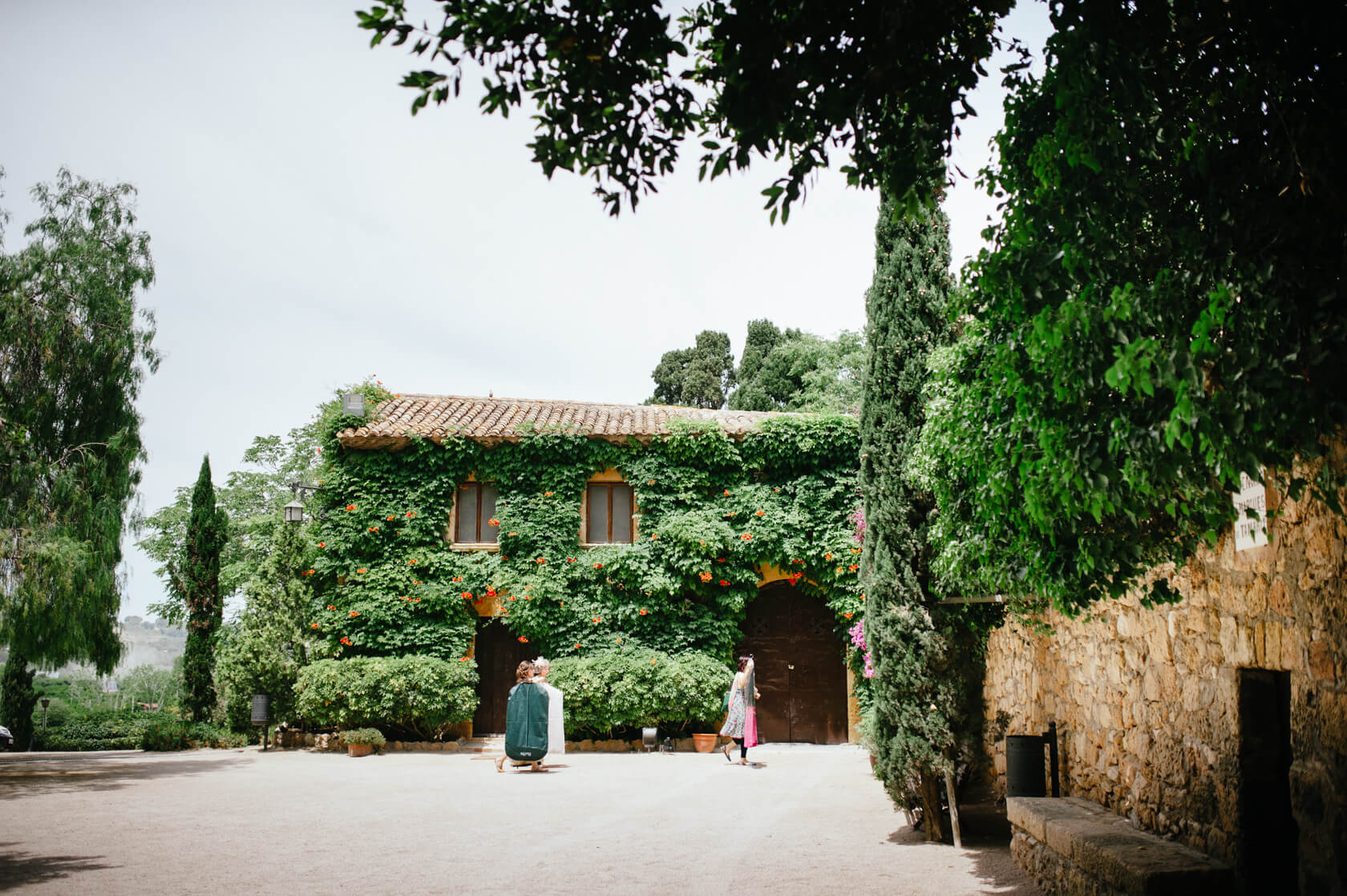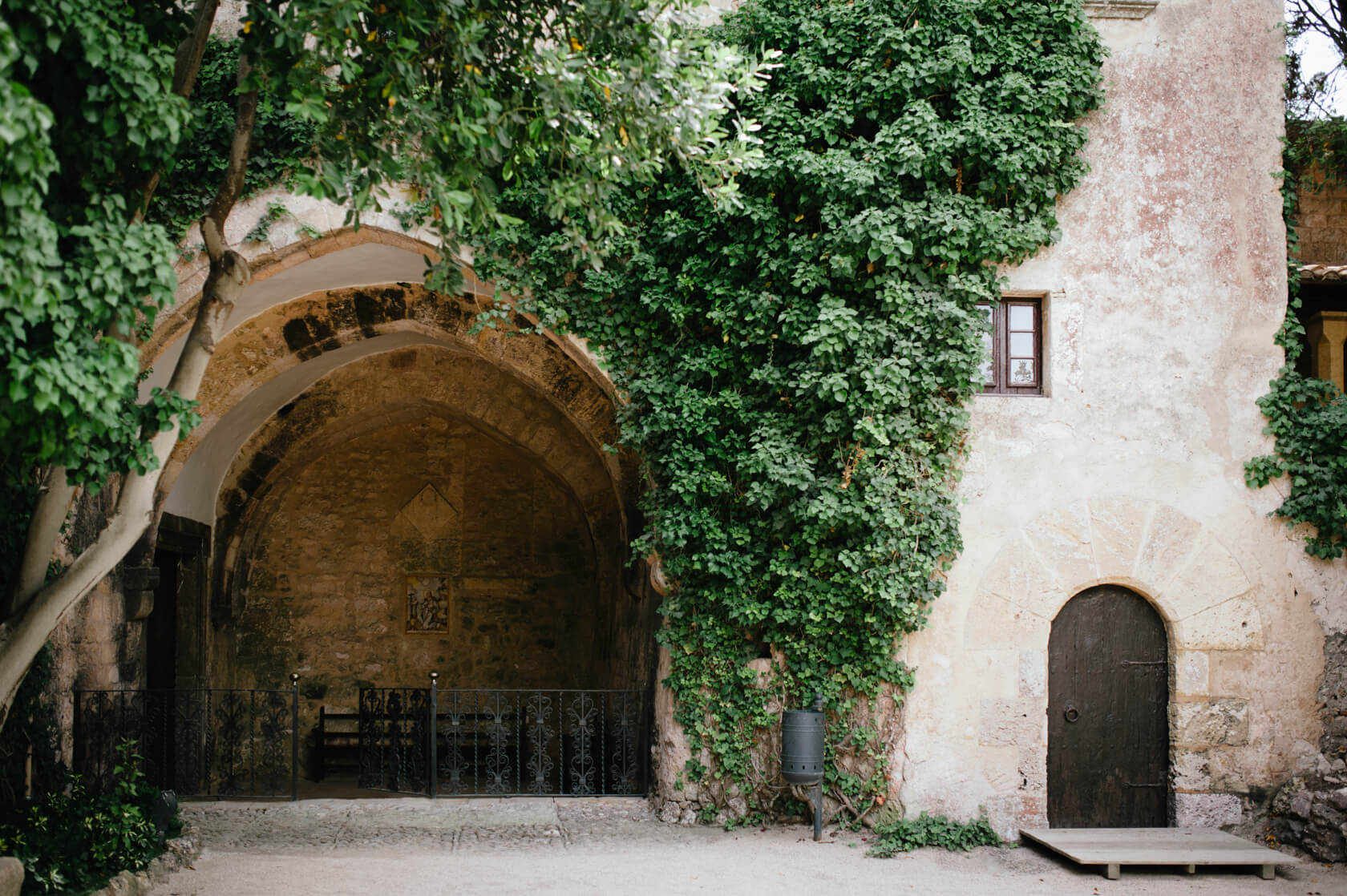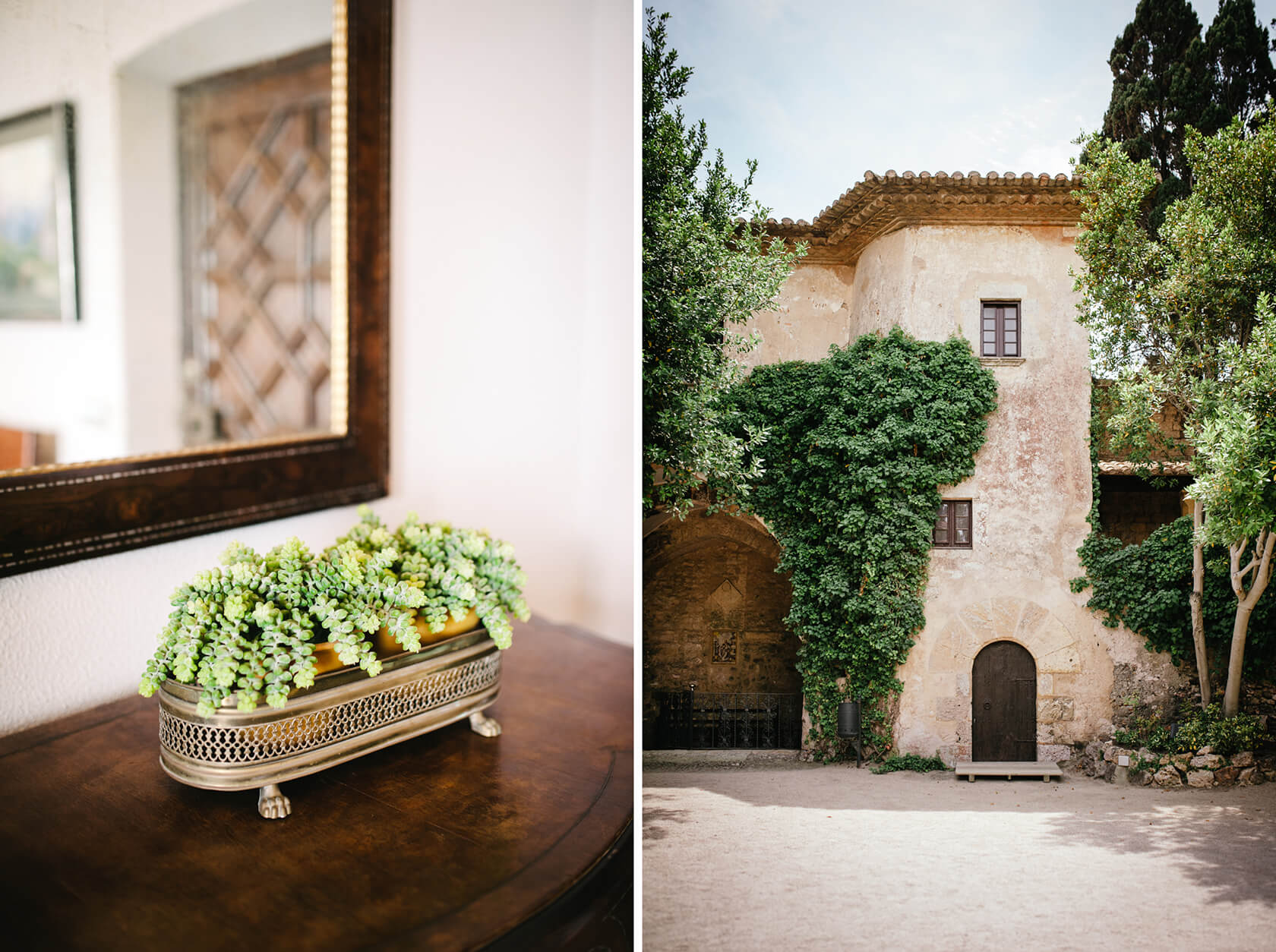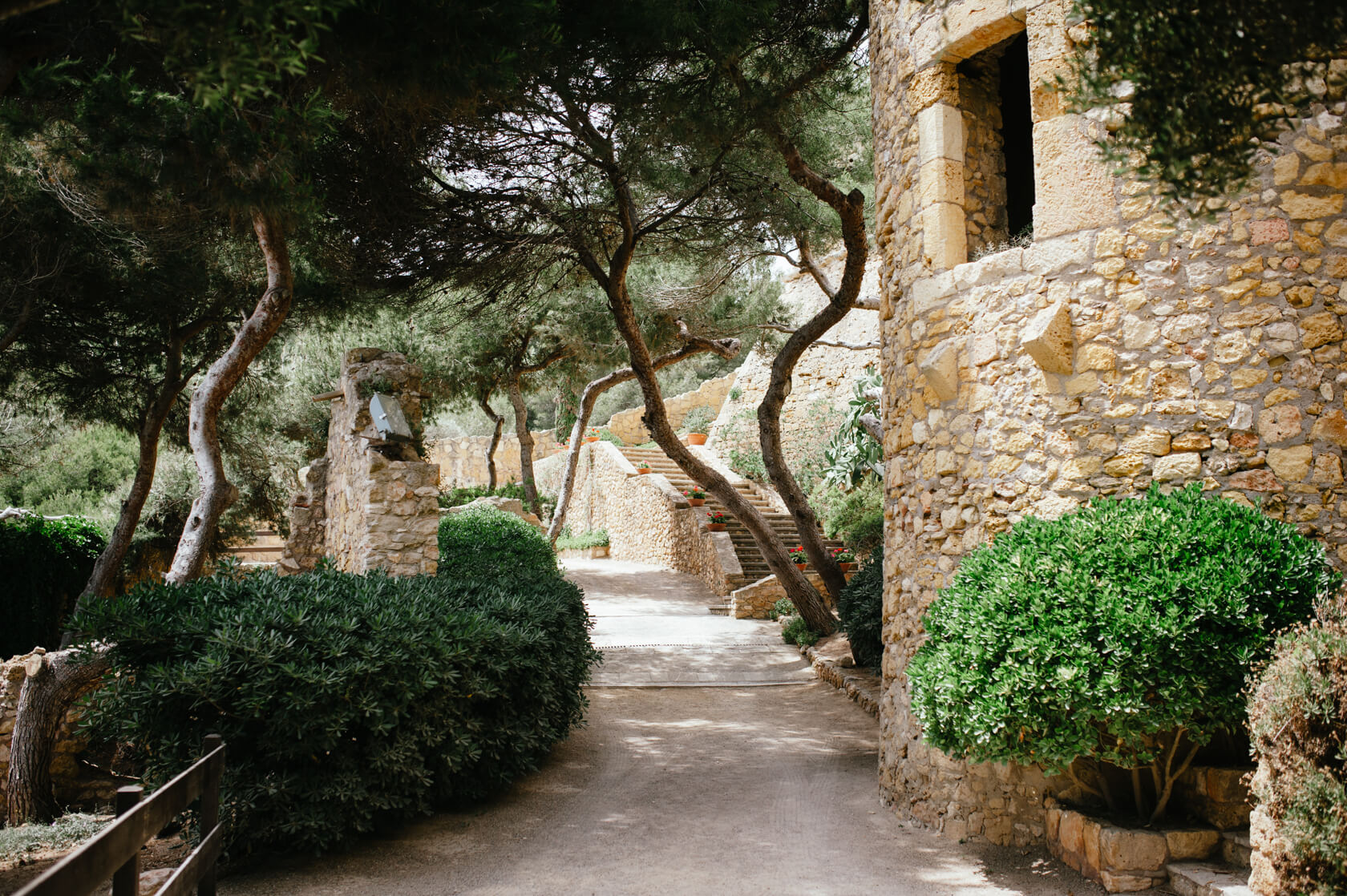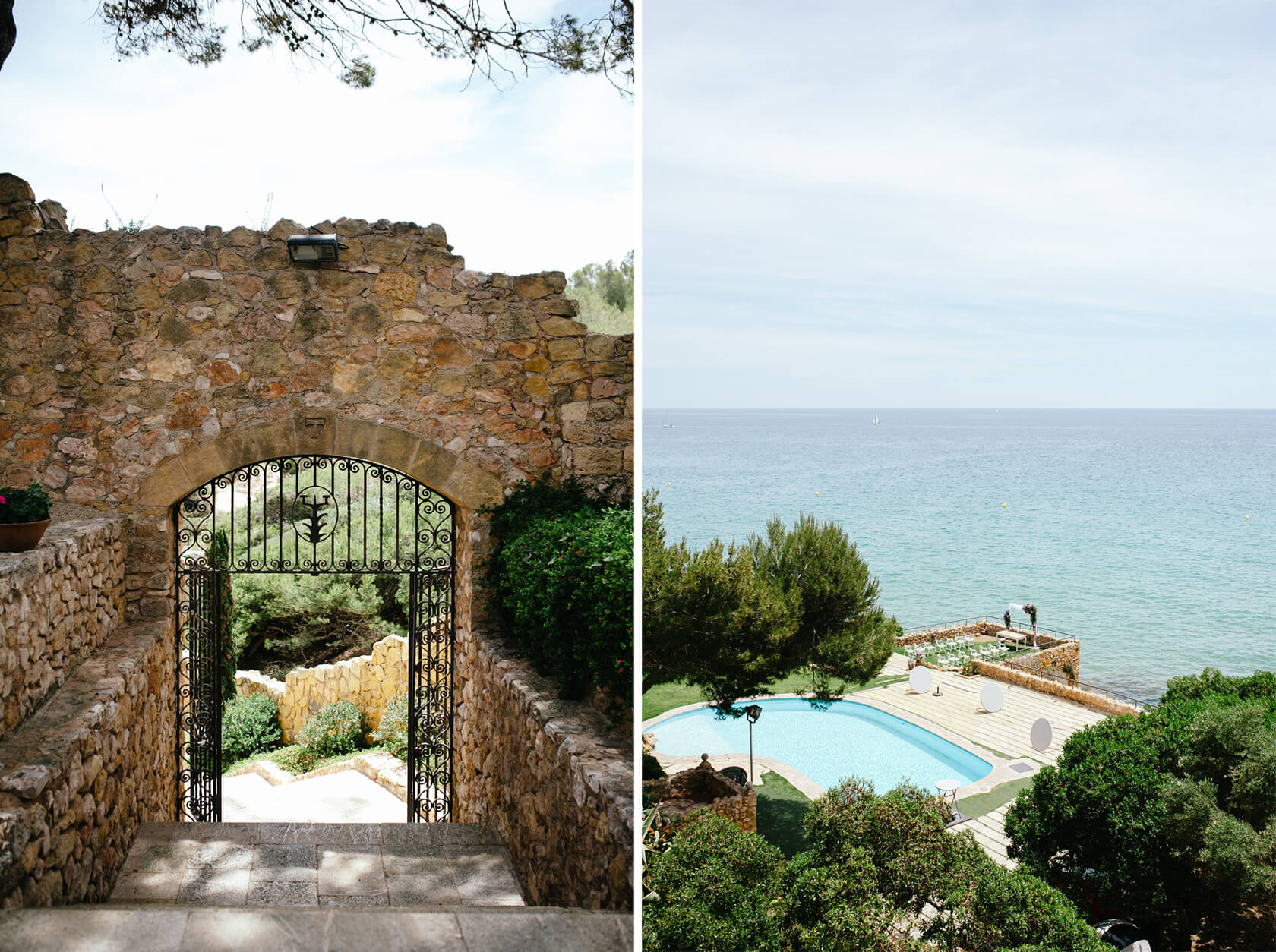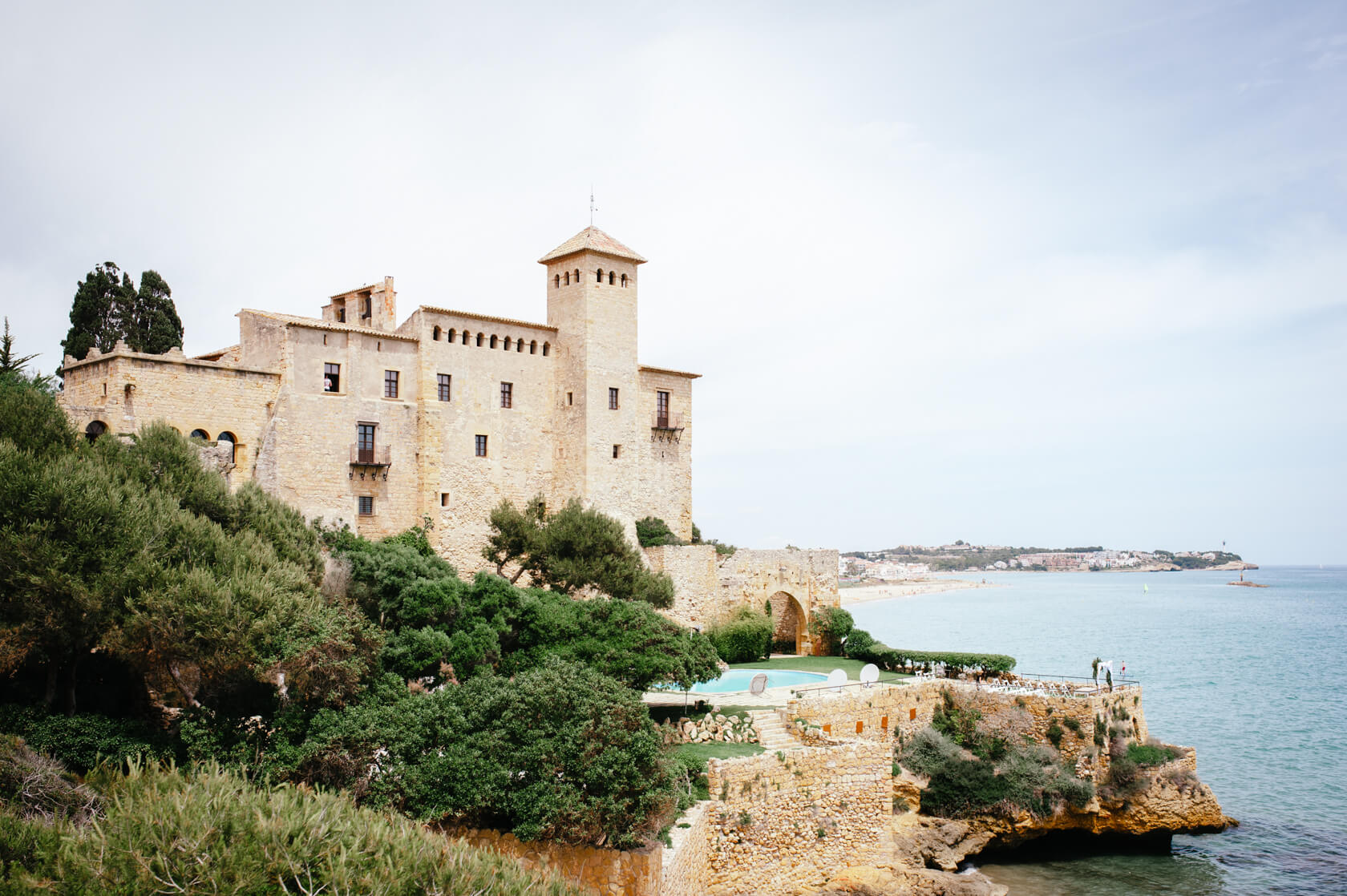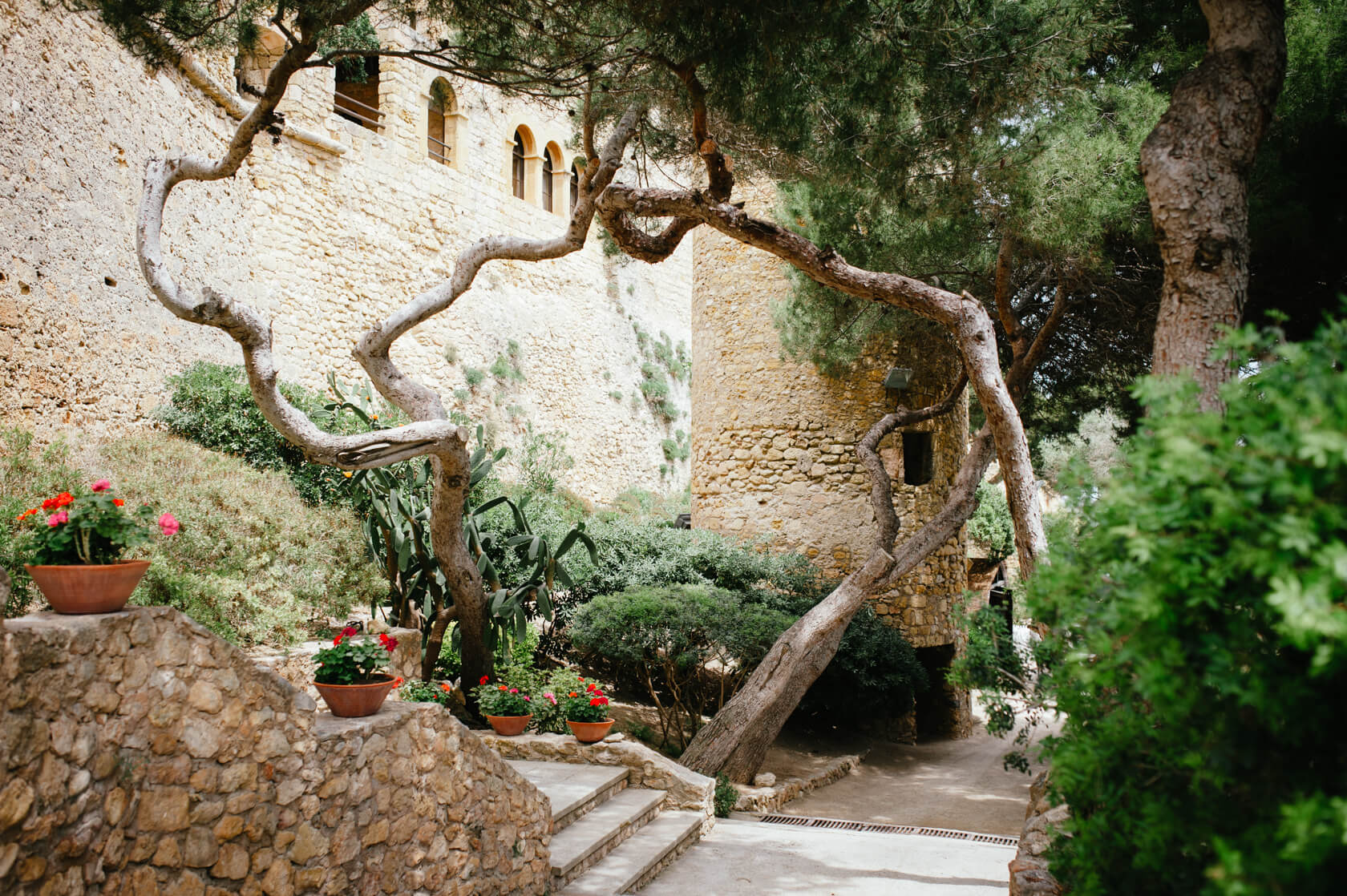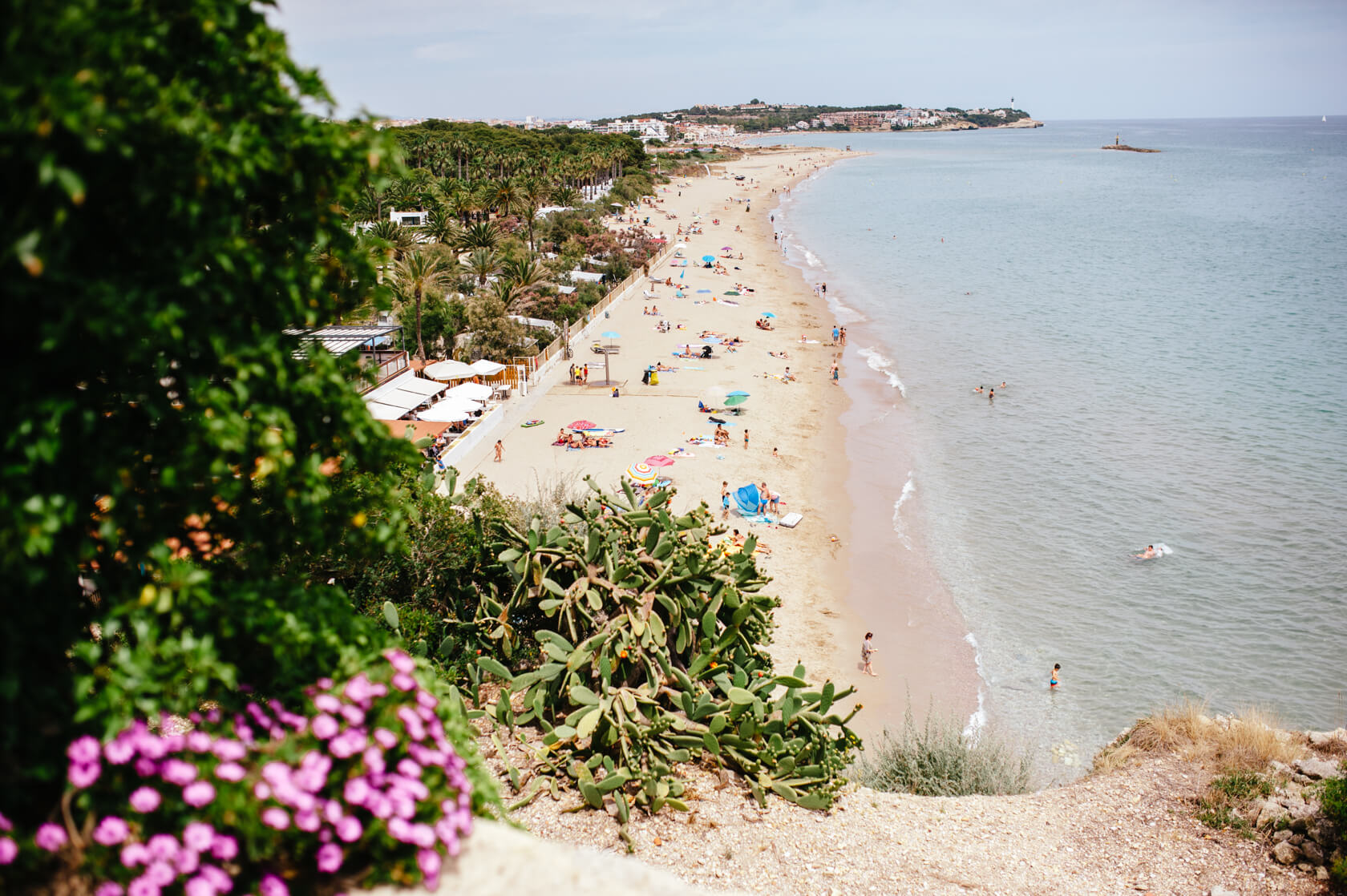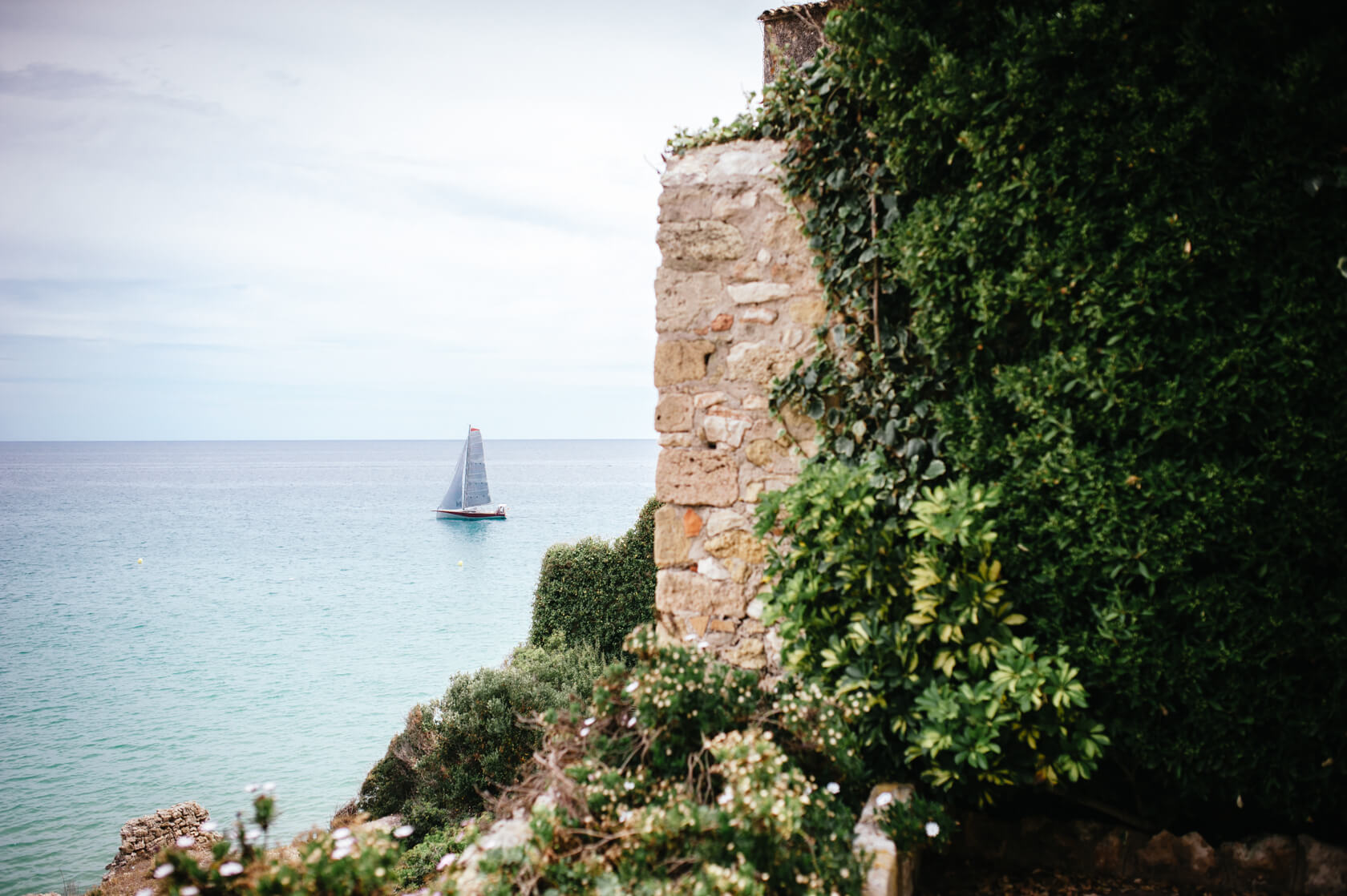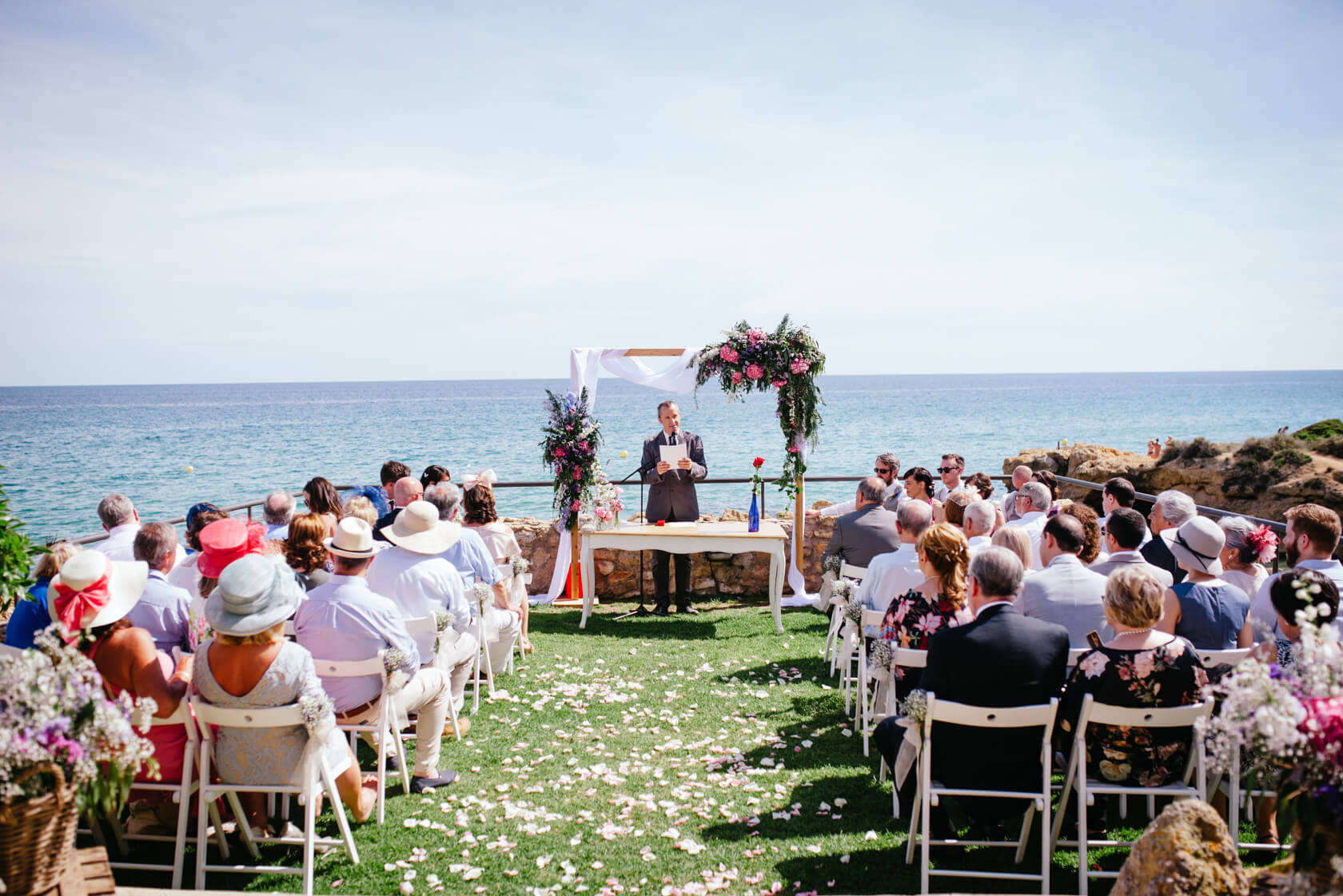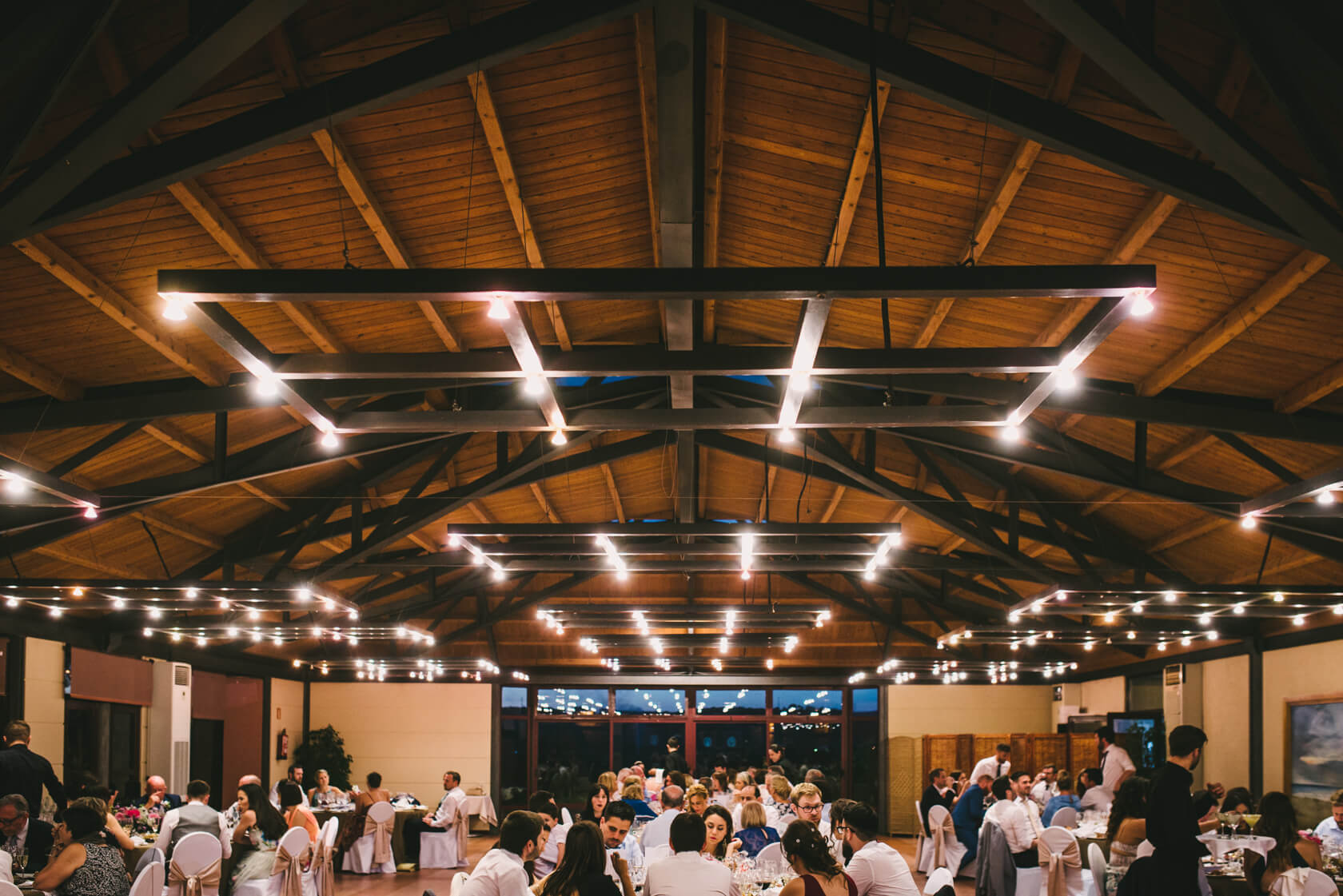 __________________________
Hostal La Gavina | Costa Brava
Let us start with a super classic of the Costa Brava, Hostal La Gavina is one of the most authentic and classiest 5 star hotels of the region. Unaltered by the pass of time and futile fashion trends, La Gavina offers accommodation, catering and wedding services.
If you plan on getting married in Spain and you happen to be looking for Barcelona wedding venues, La Gavina is a merely hour and a half away from Barcelona city.
The coast line is just beautiful. Probably the closest to your idea of an authentic mediterranean beach.
Head over to our packages section to find out more. Remember, if none of the packages you see really fit your schedule, we are flexible and can adapt to your needs by adding single hours.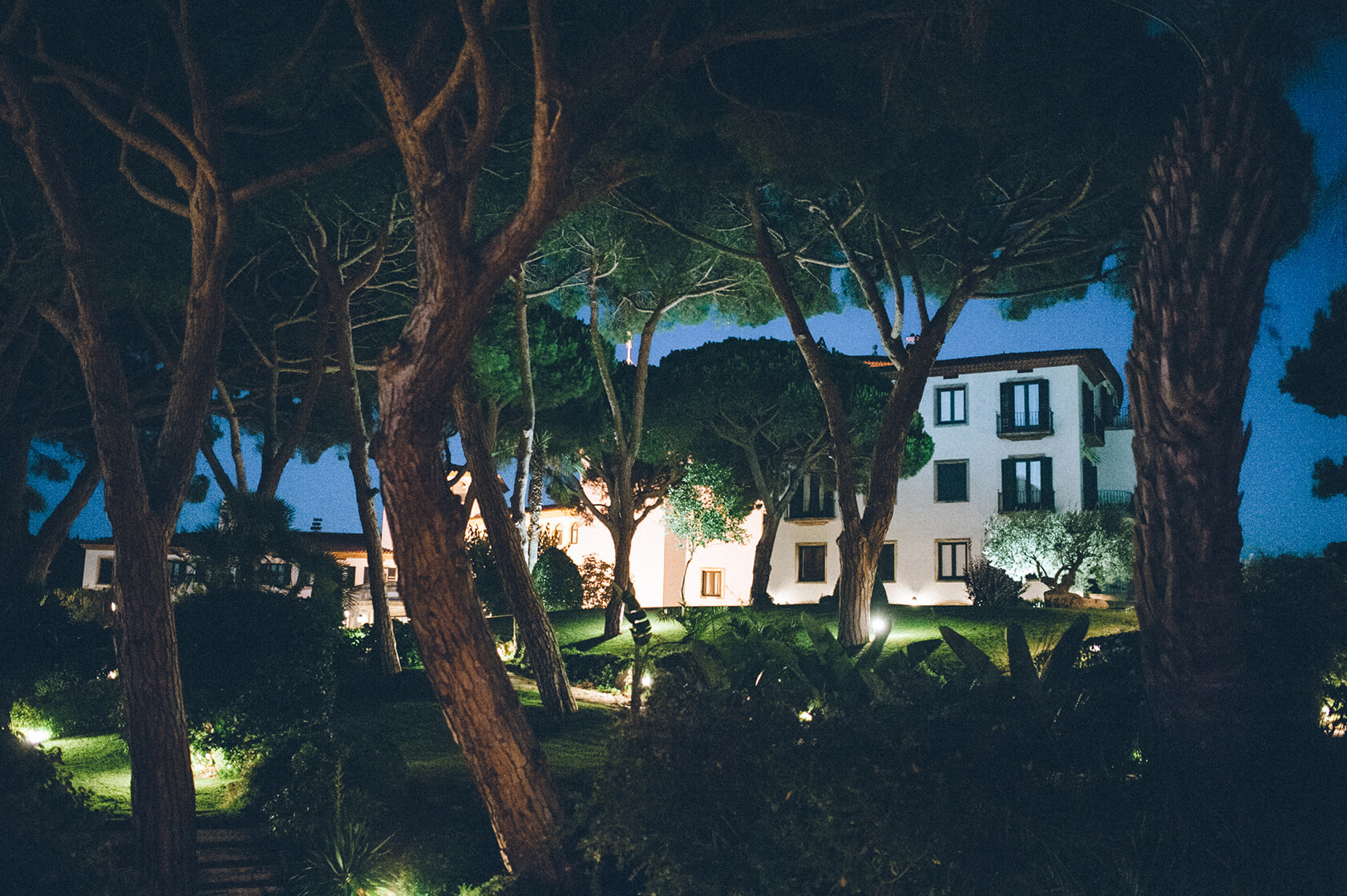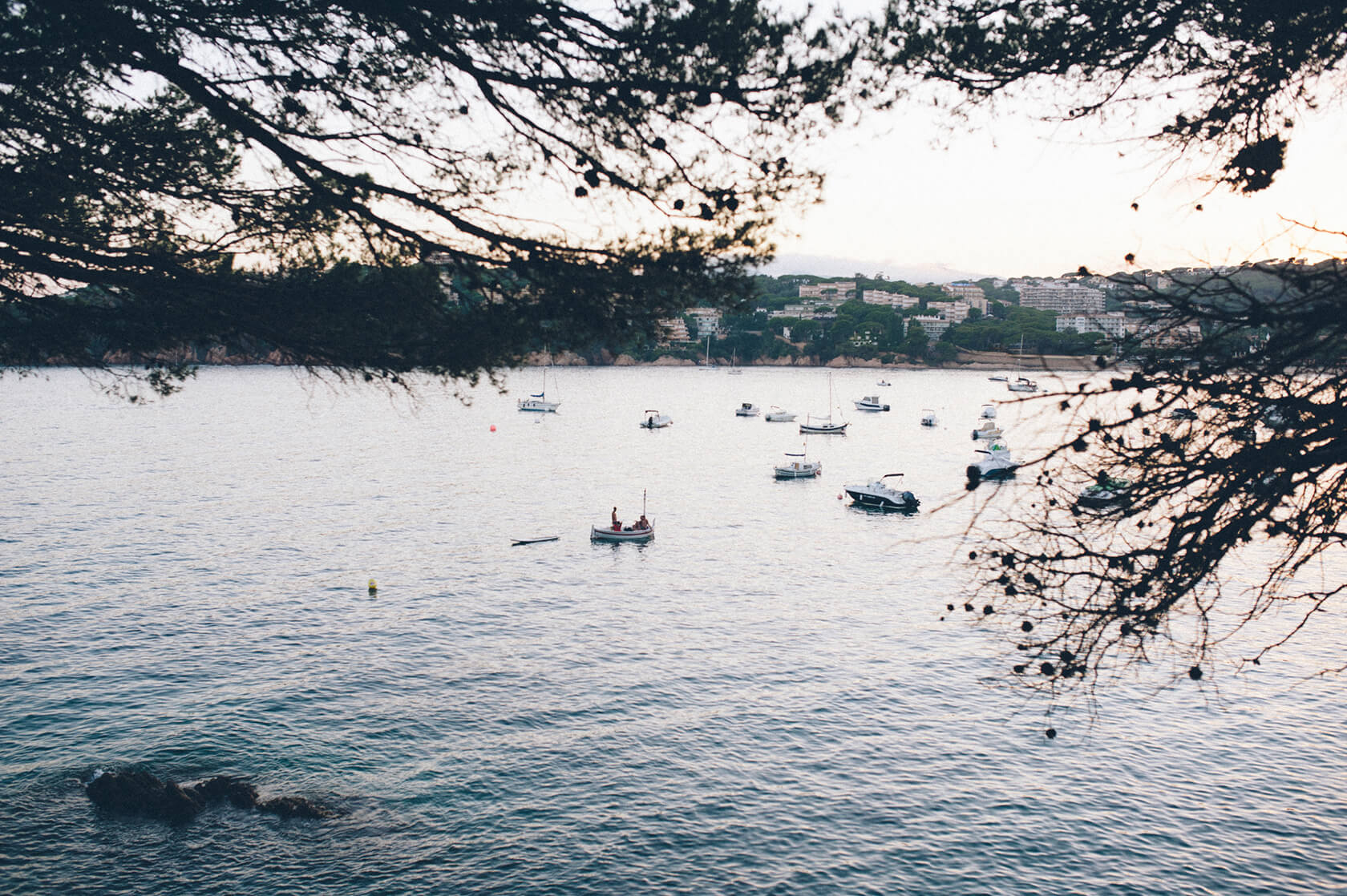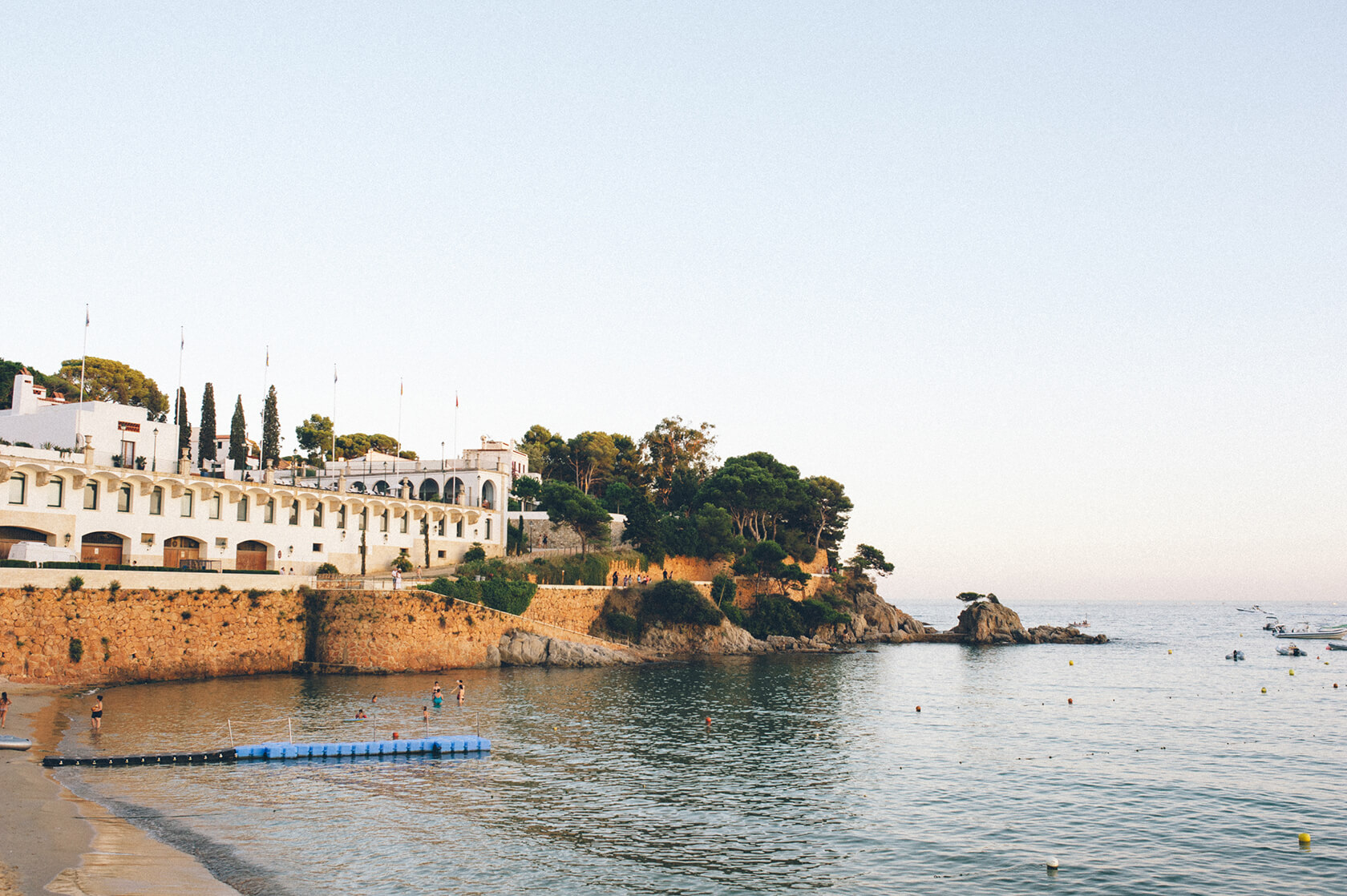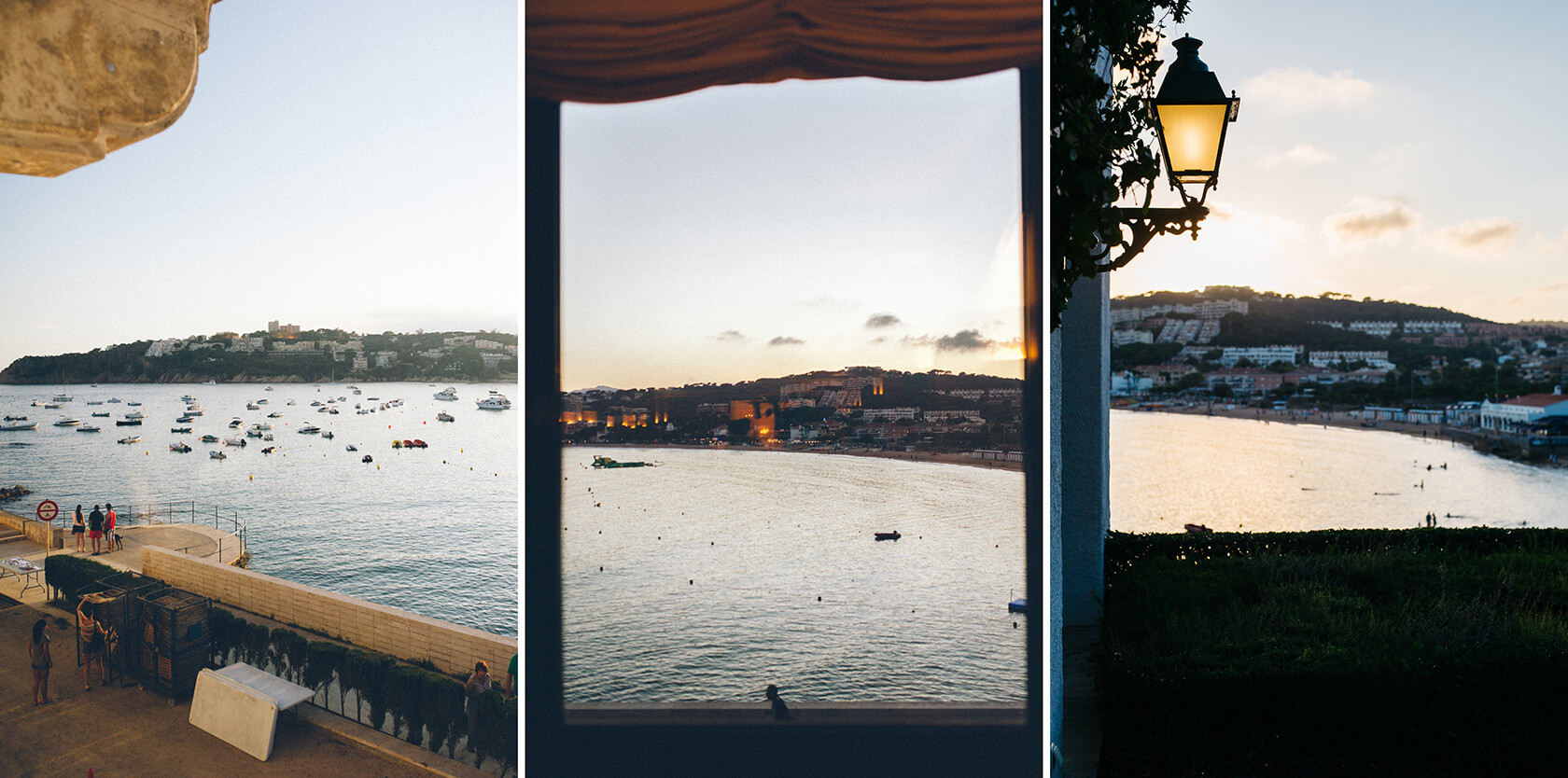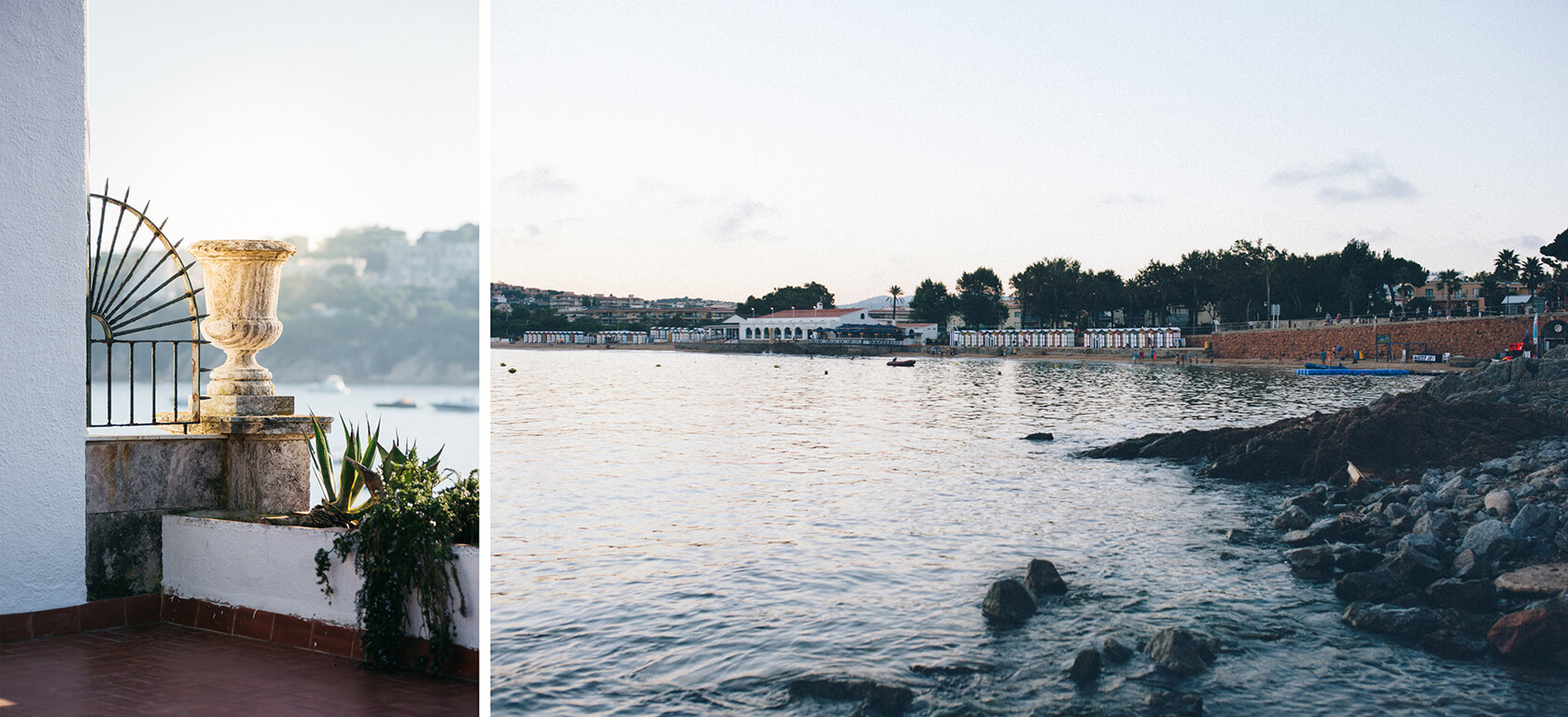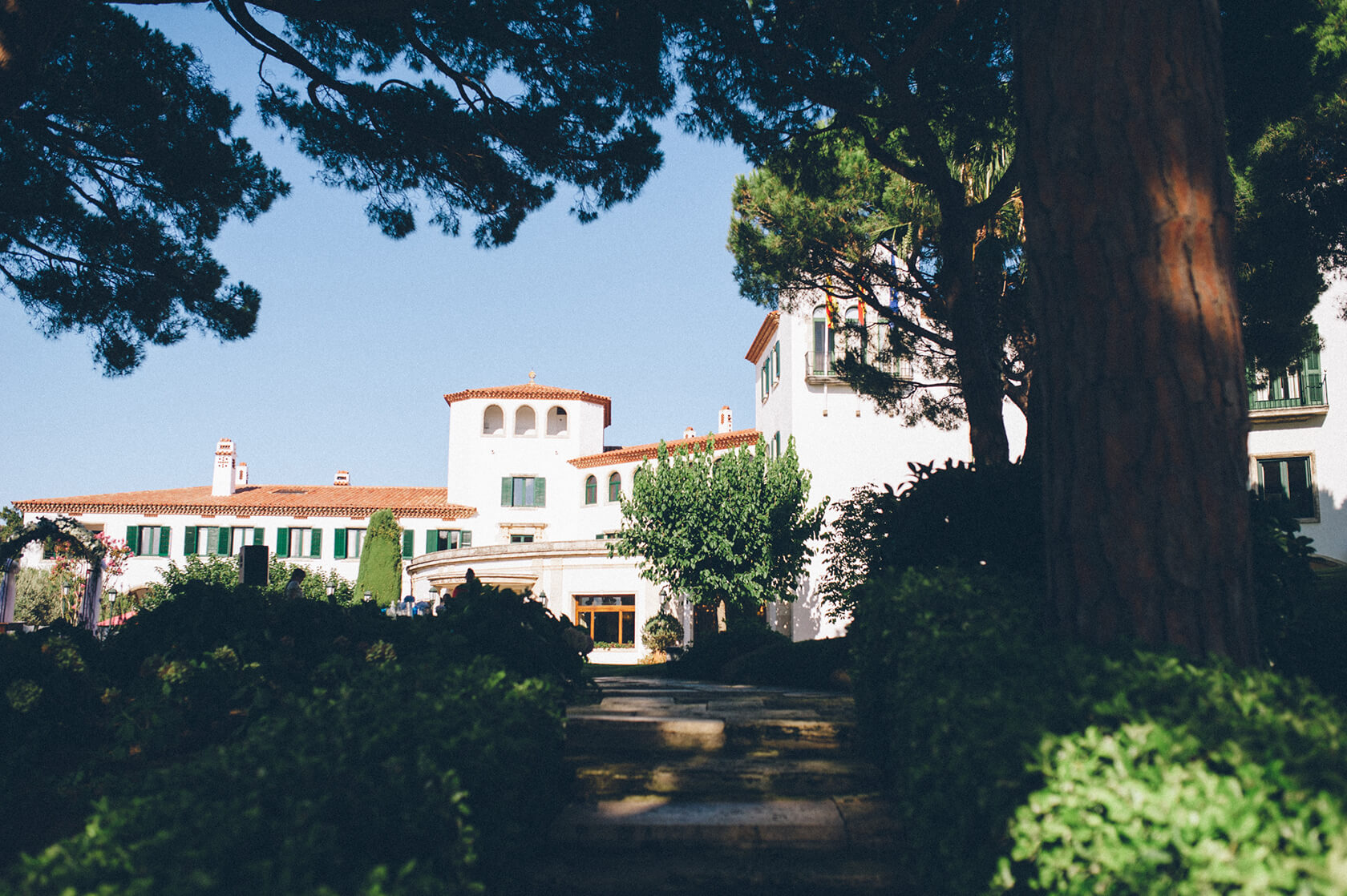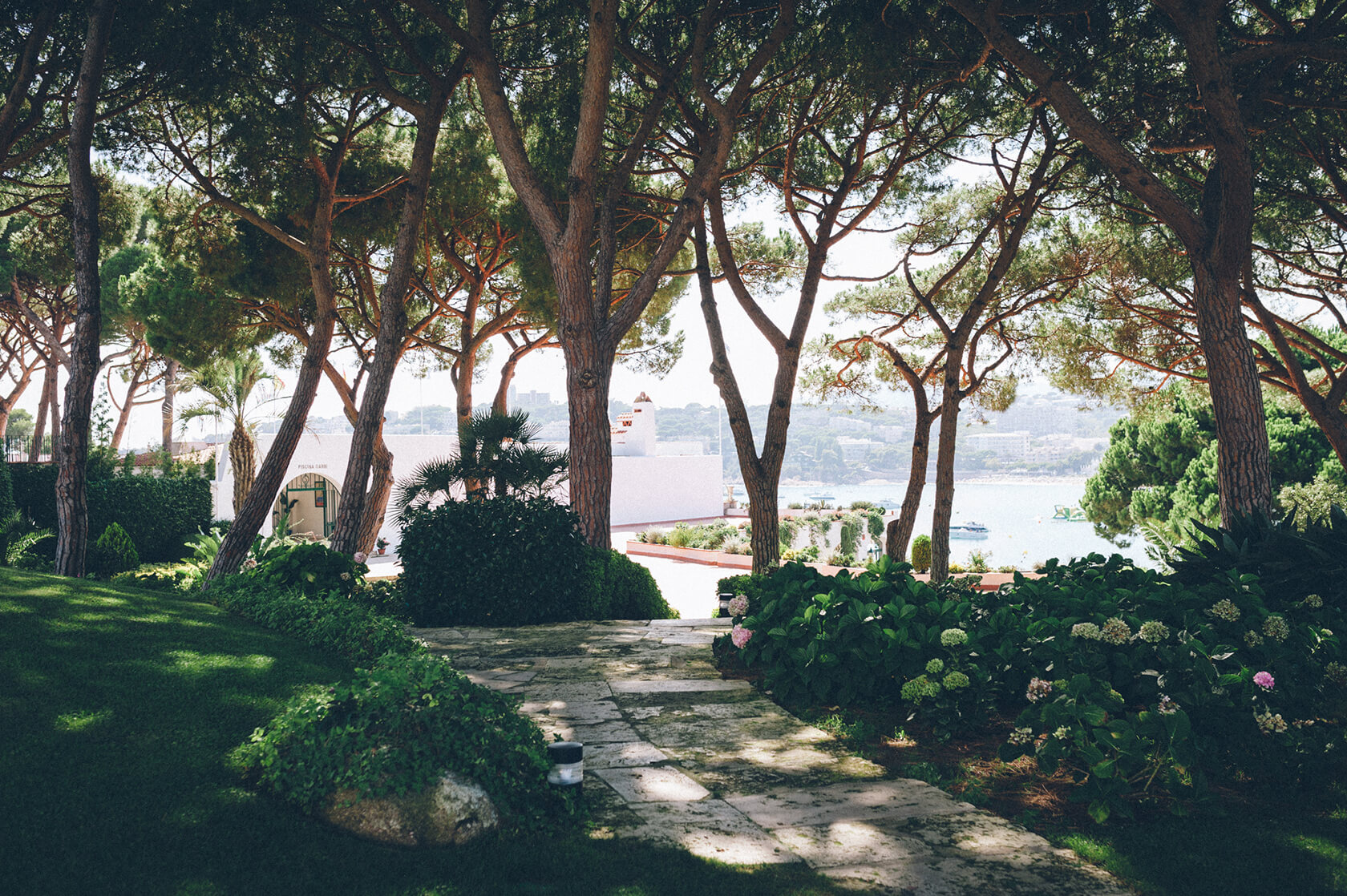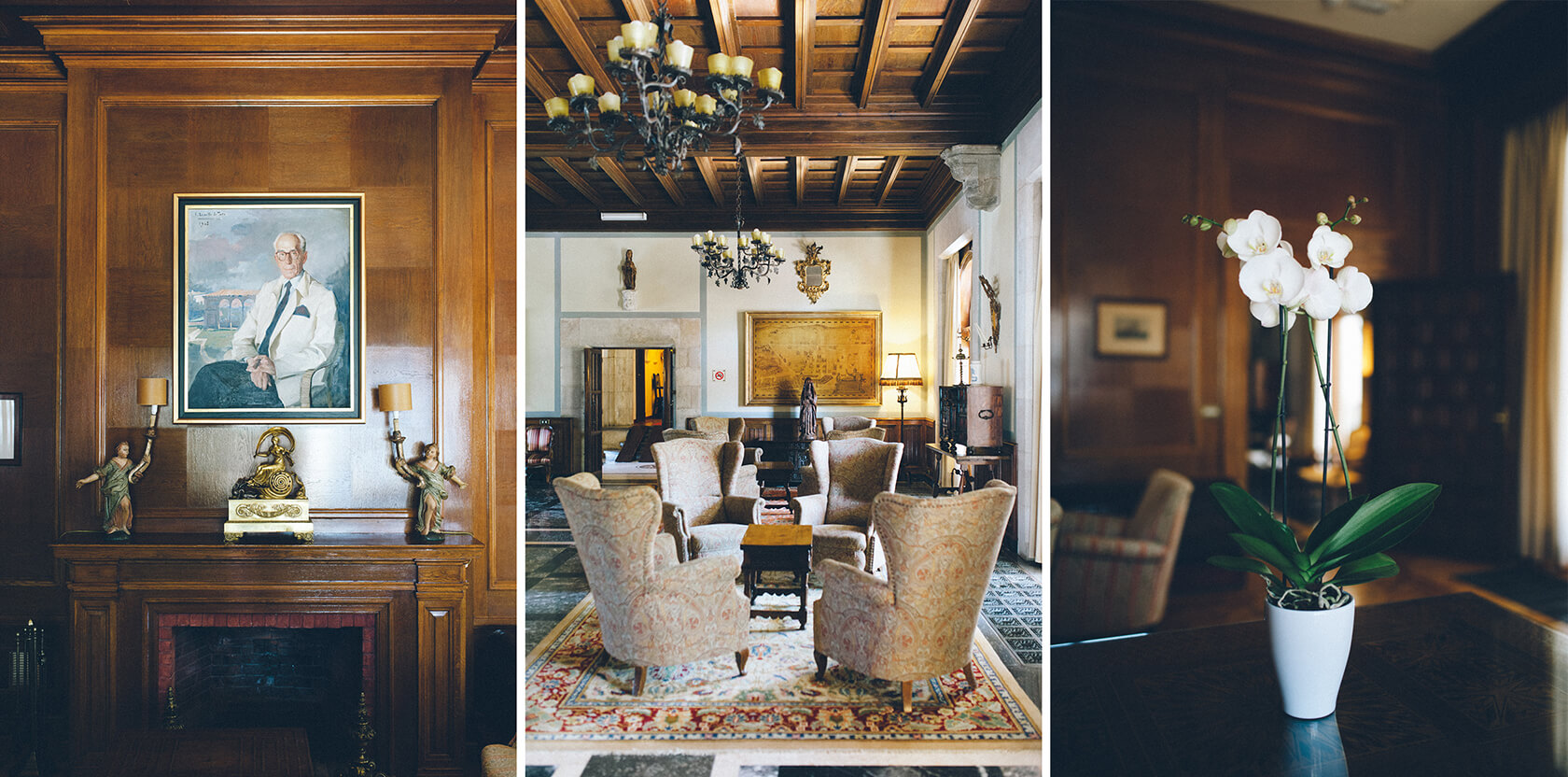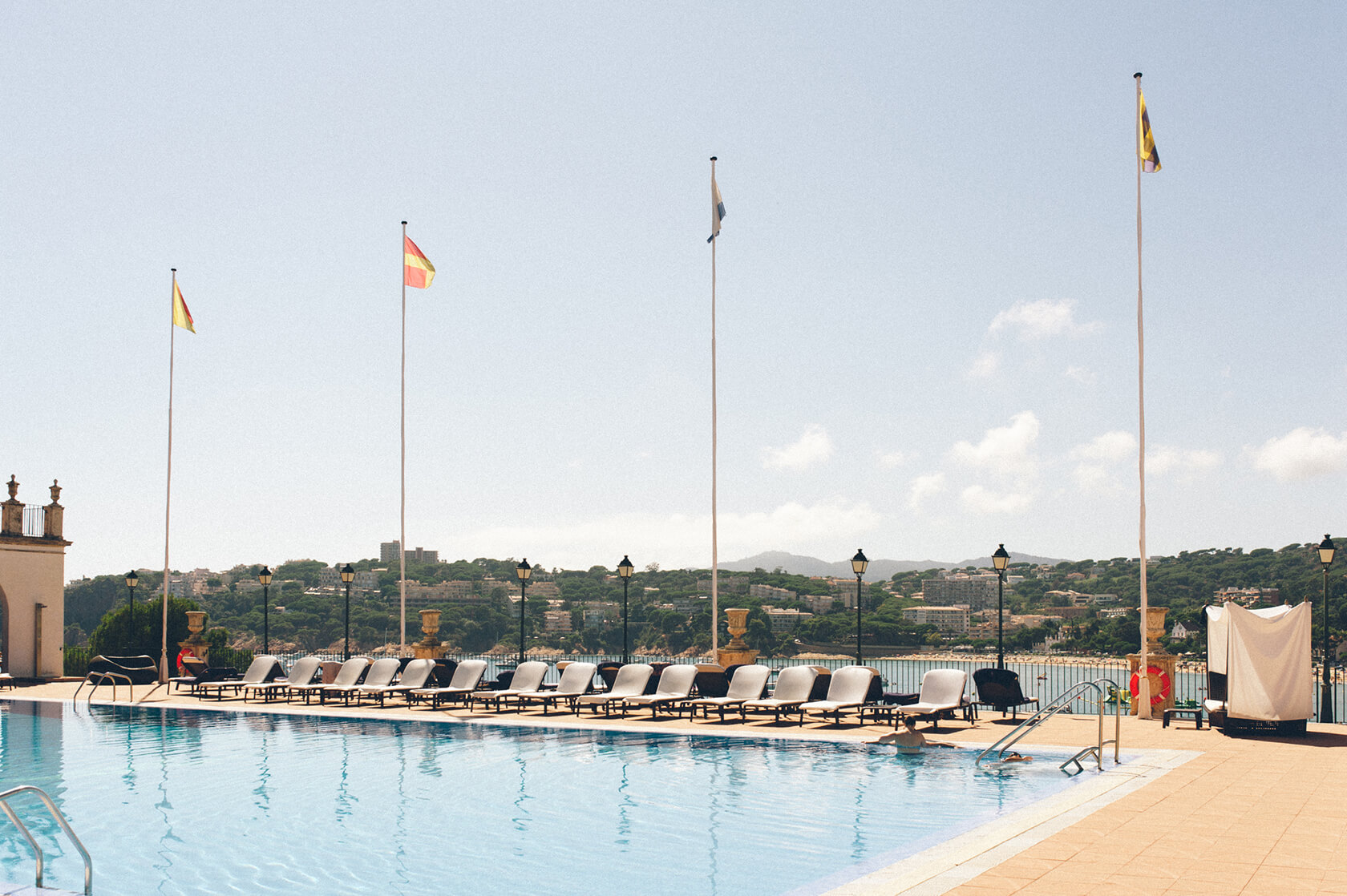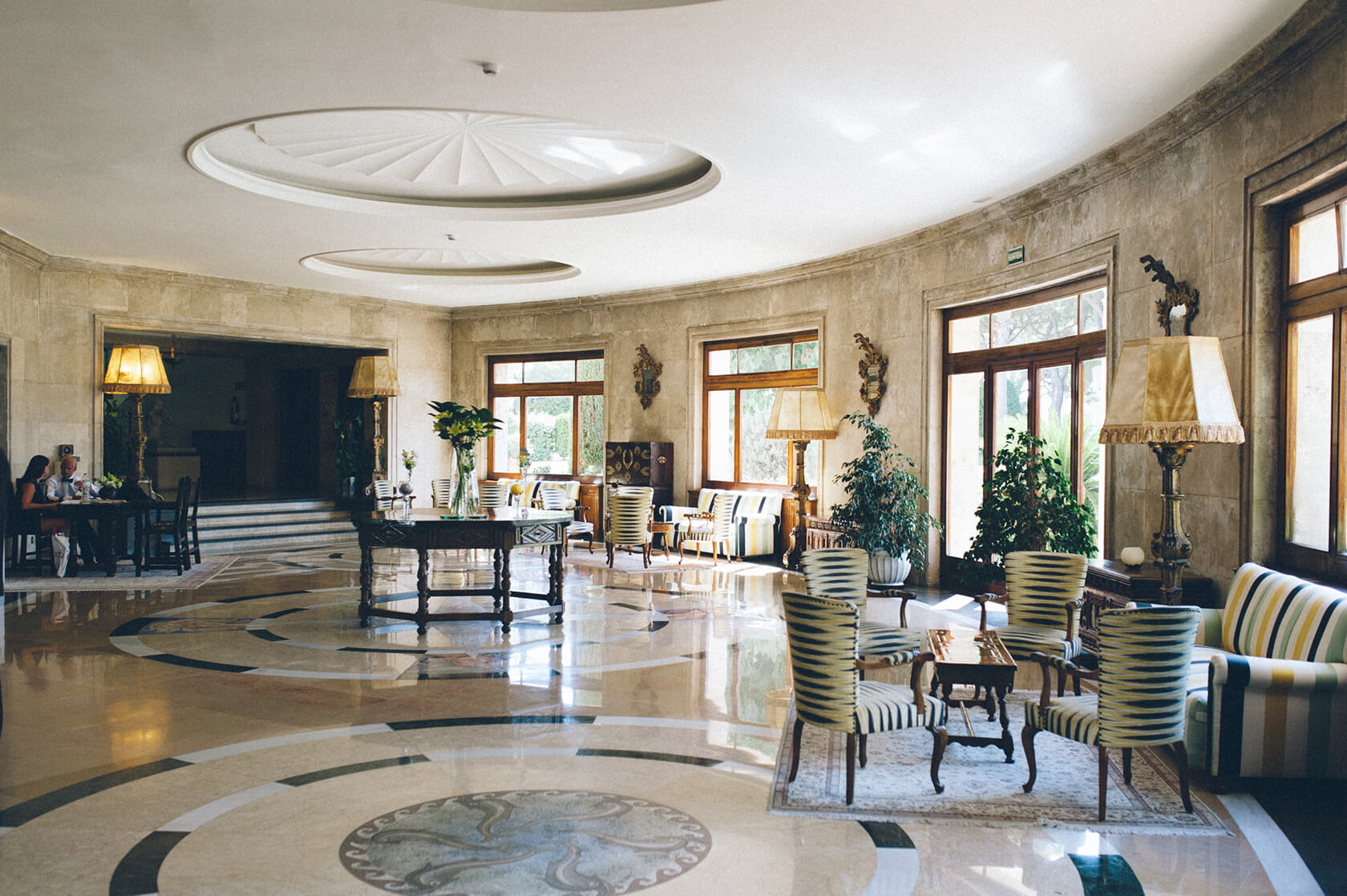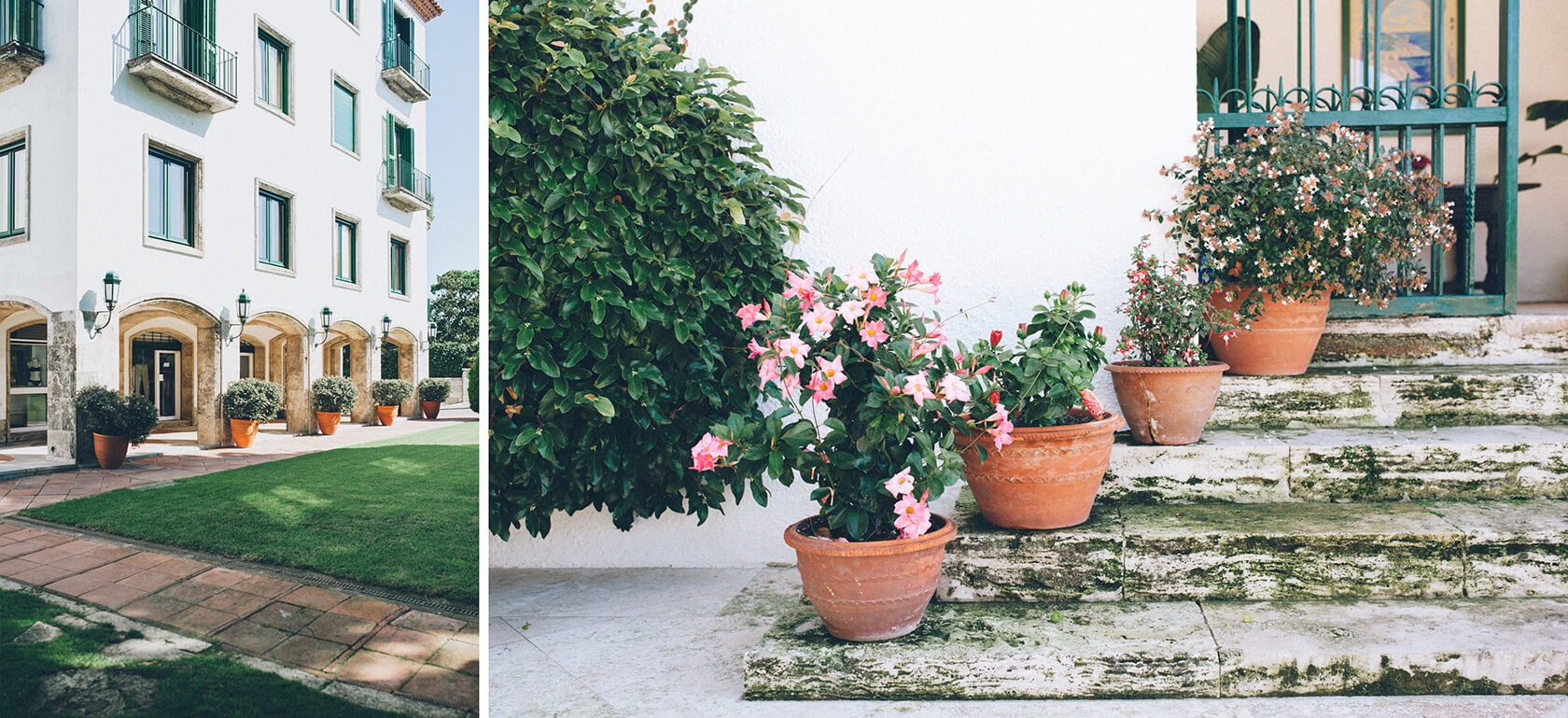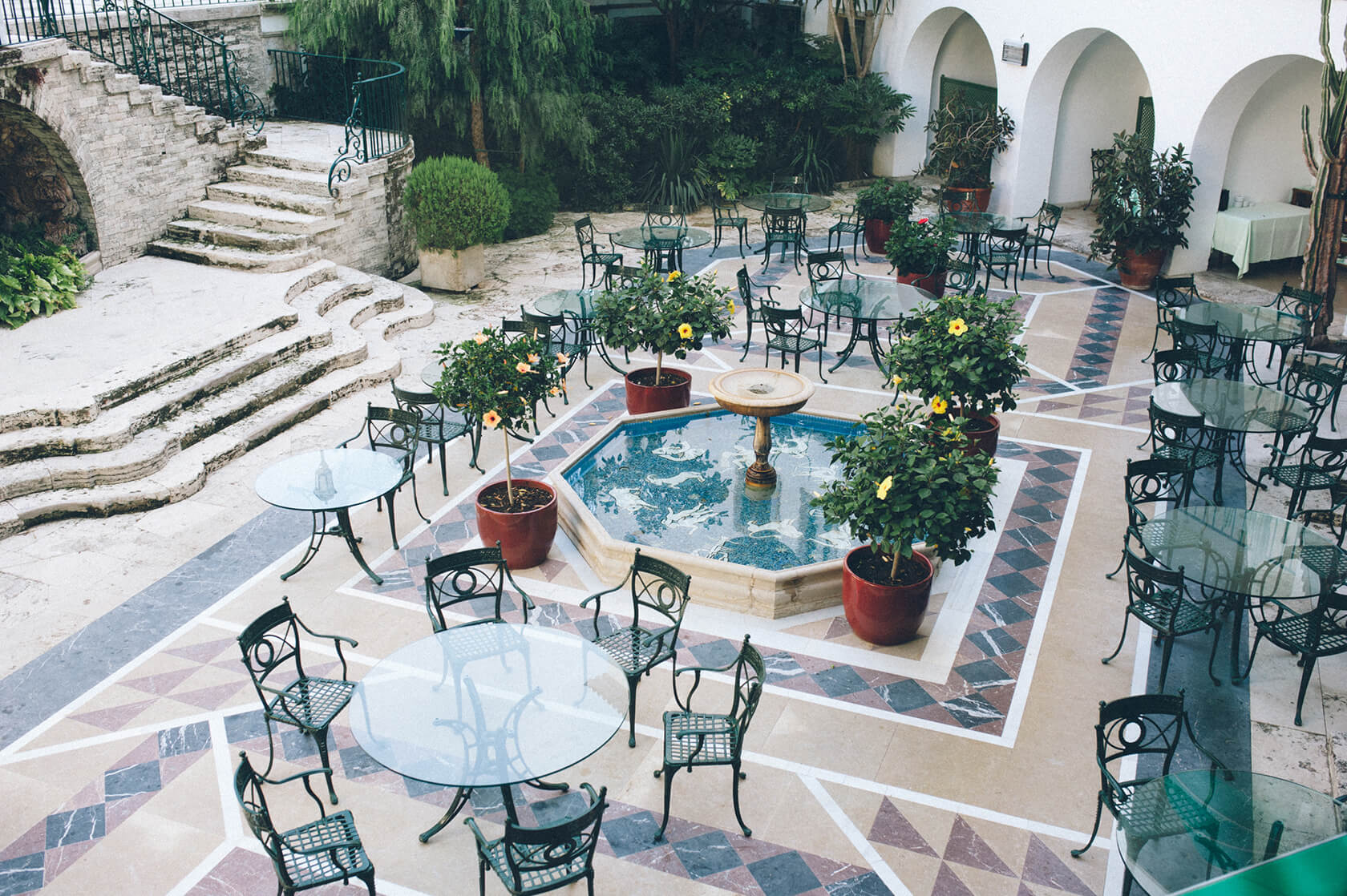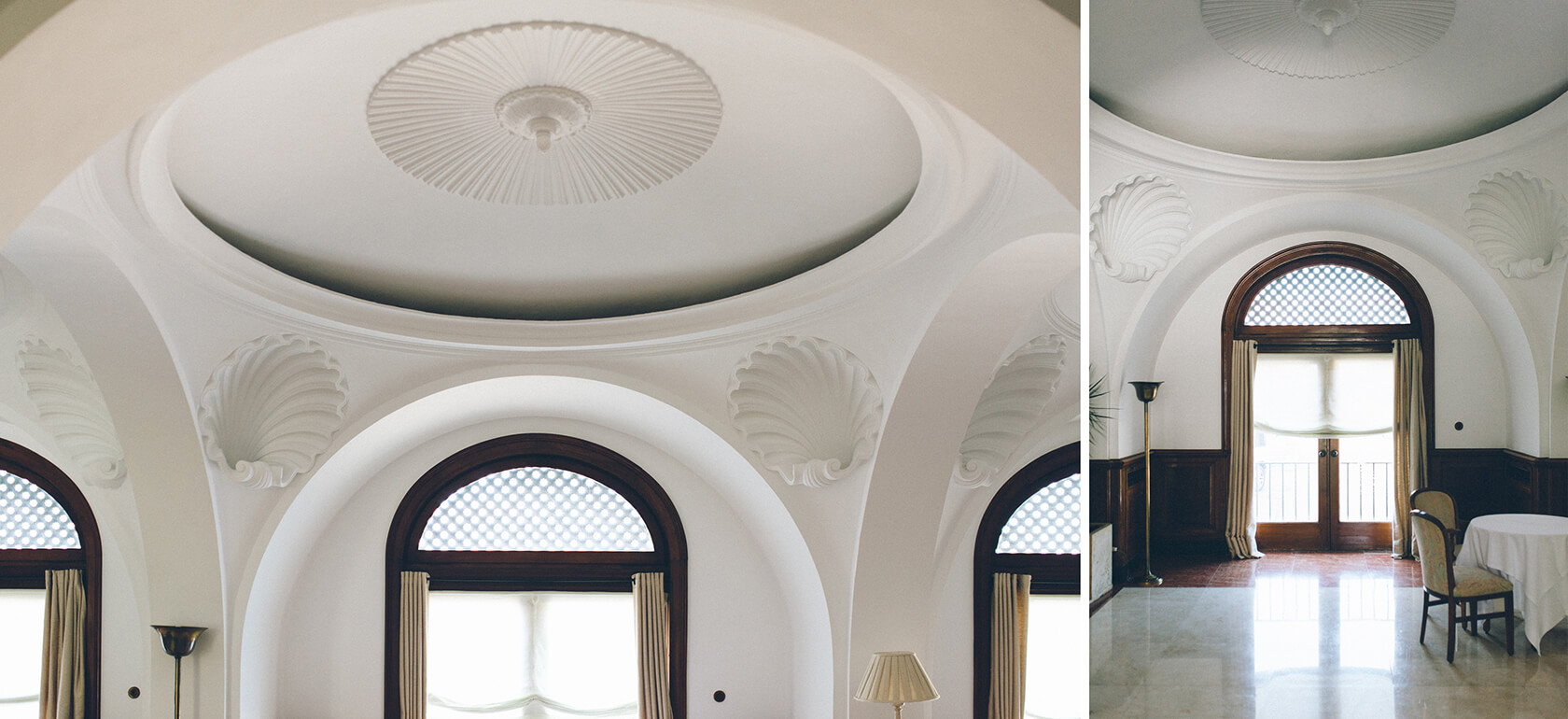 __________________________
Osteria Ibai | Sant Pere de Ribes
As wedding photographers and seekers of authenticity, we love vintage, well design and decorated venues. At Osteria Ibai nothing seems out of place. Every little detail relates to the history of the building and how locals live. So much care is taken into account they even have a small garden where they harvest vegetables to use in their own kitchen.
One important part of our photography is scouting the venue and surroundings where we can take the newly weds for an intimate photo session.
Right across the street from Ibai we find Parellades old barrio, a quiet space with low houses painted in white. Walking in the opposite direction we enter surrounding vineyards that local farmers use for manufacturing traditional wines and liquors.
Osteria Ibai resembles a typical Spanish wedding villa with all the benefits of an actual hotel.
You can see an actual wedding we shot there last year in our wedding portfolio. The last two wedding we did at Osteria Ibai were a collaboration with Lisa from Barcelona Bryllup, one of our favorite wedding planners in Barcelona.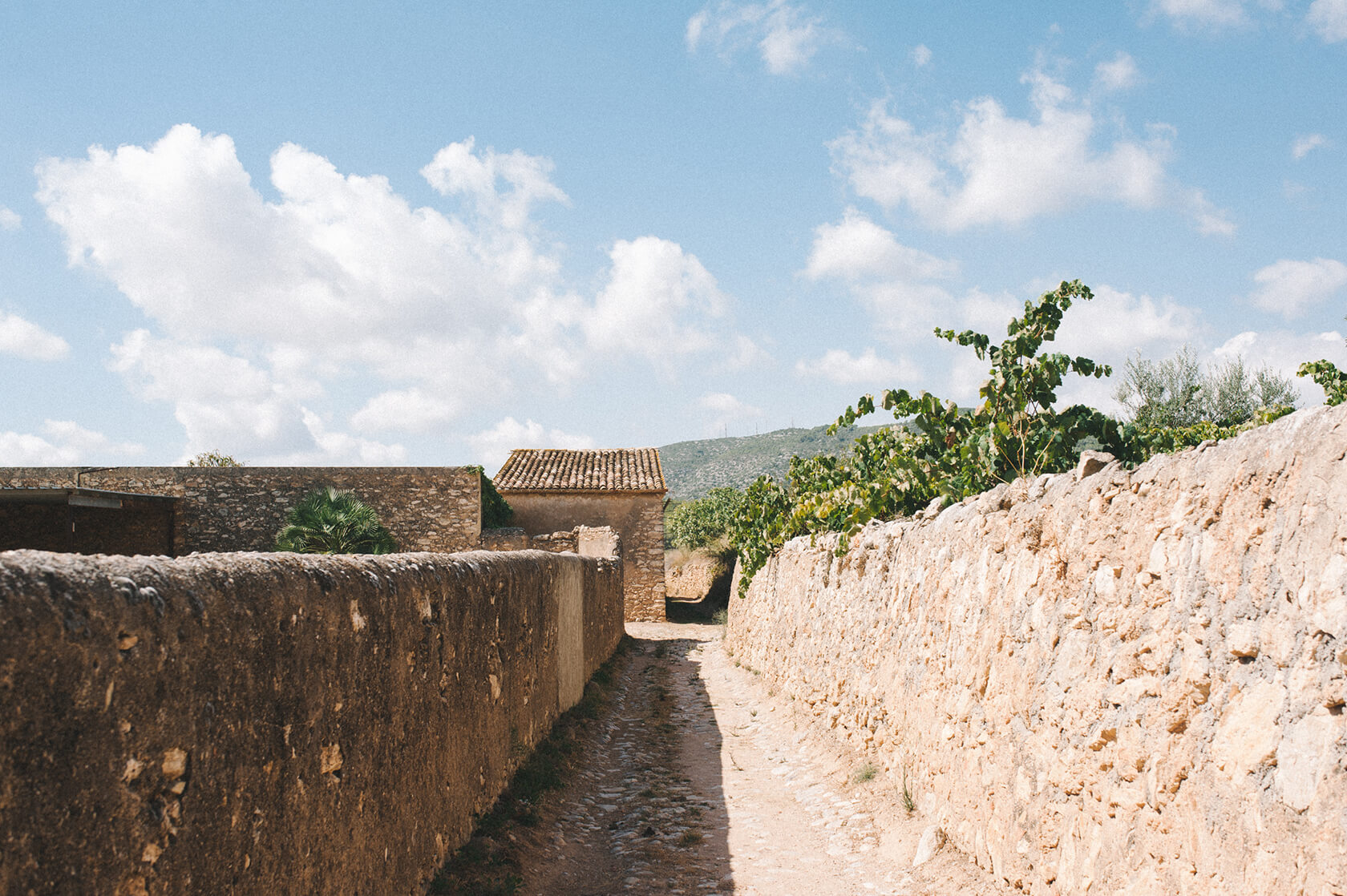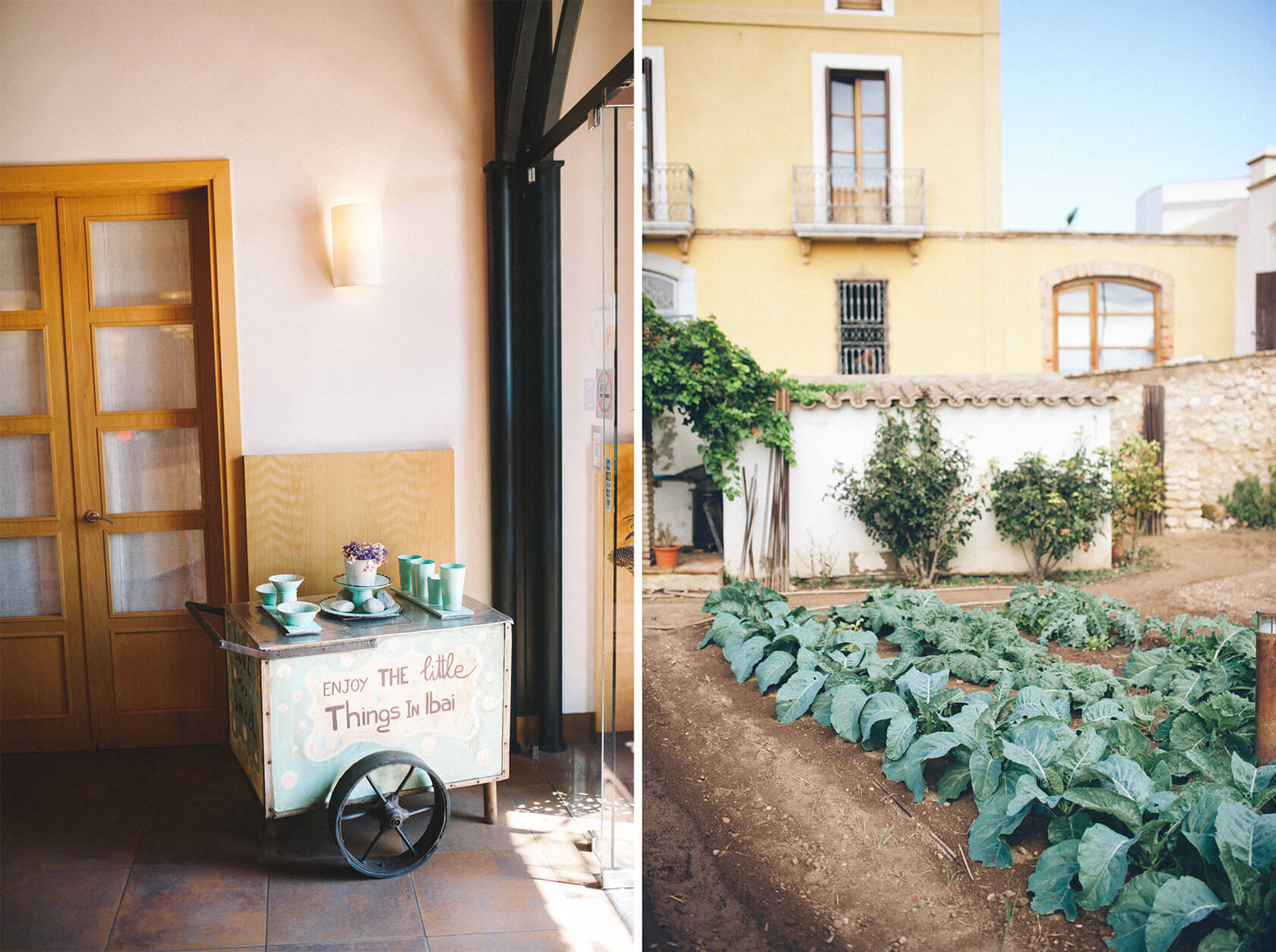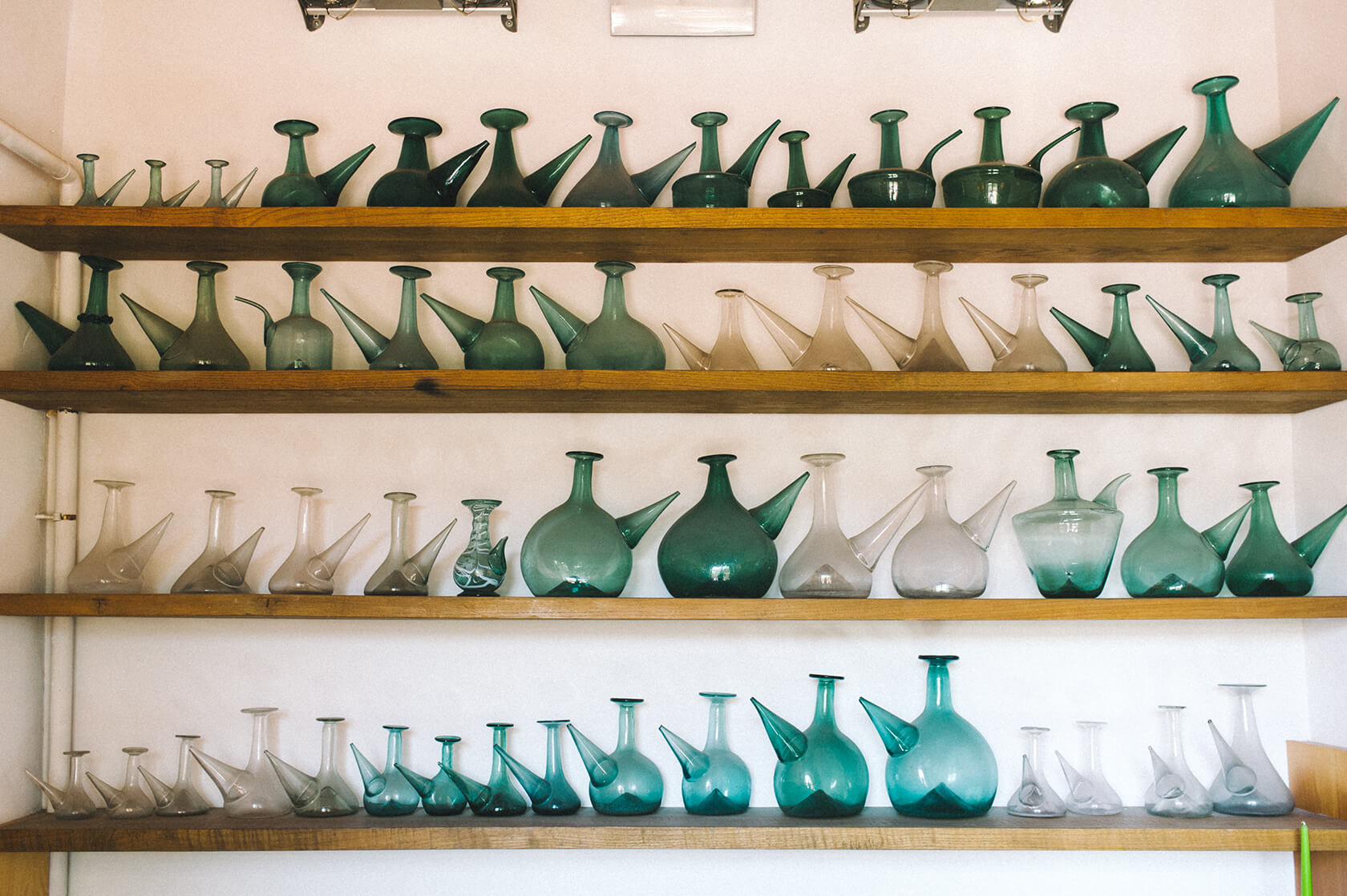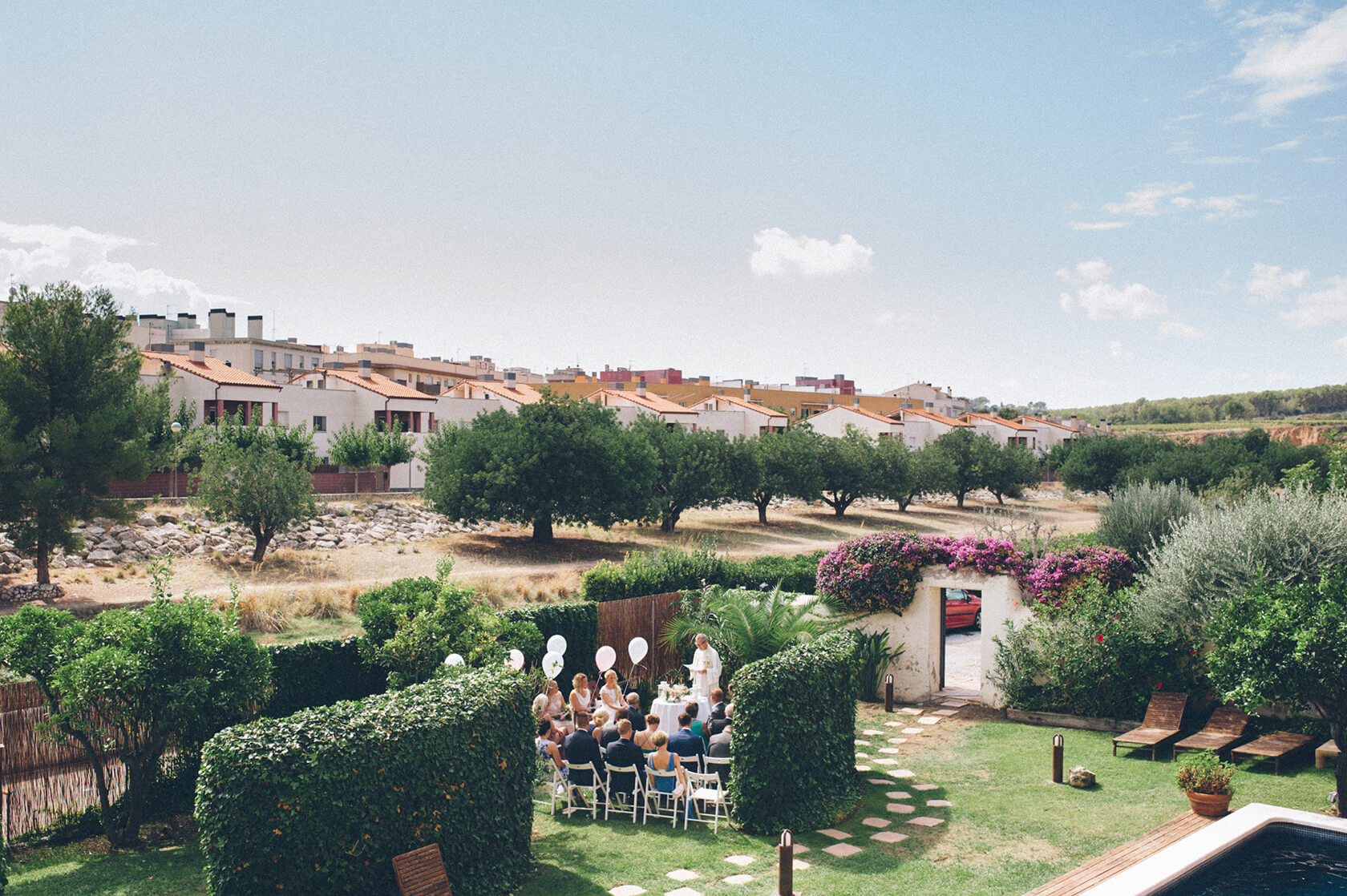 __________________________
Almiral de la Font | Sant Pere de Ribes / Sitges
Casa Almiral de la Font is a successful wedding villa near Barcelona and Sitges. We have photographed weddings there on many occasions. Most wedding venues showcased in this post have one thing in common: they are all in the same area and conveniently located near larger cities like Sitges, Sant Pere de Ribes or even Barcelona.
Most Barcelona wedding planners have worked these villas and know them very well. When or if you hire Almiral de la Font, chances are we will already know your make-up artist, your planner or the catering vendor.
This country house is equipped with a large kitchen in which your chosen caterer can work freely, a swimming pool and jacuzzi. The wooden deck is perfect for your wedding ceremony. For the photo shoot we like to walk down the narrow winding road that leads to a field of almond trees on one side and a vineyard on the opposite side.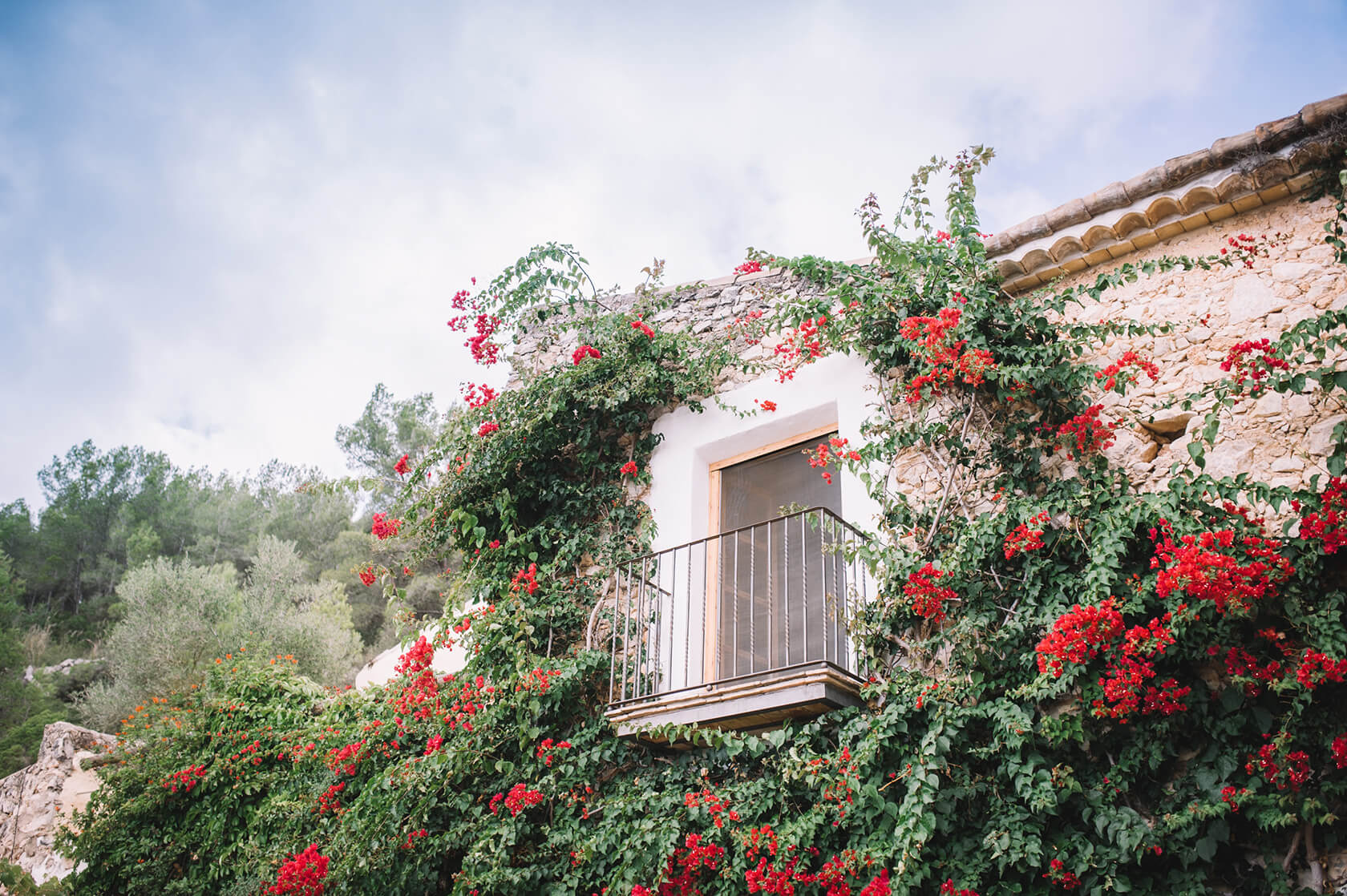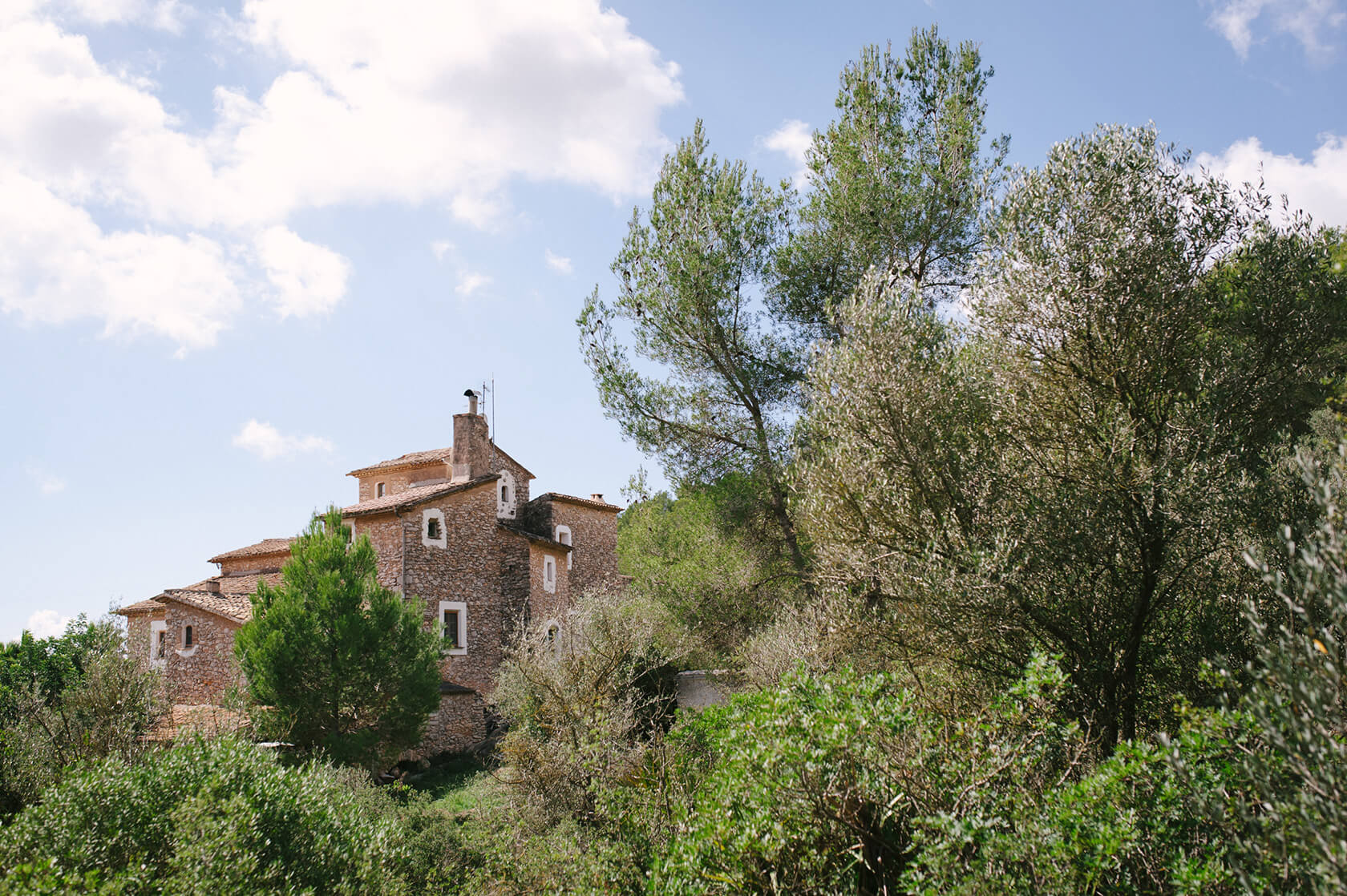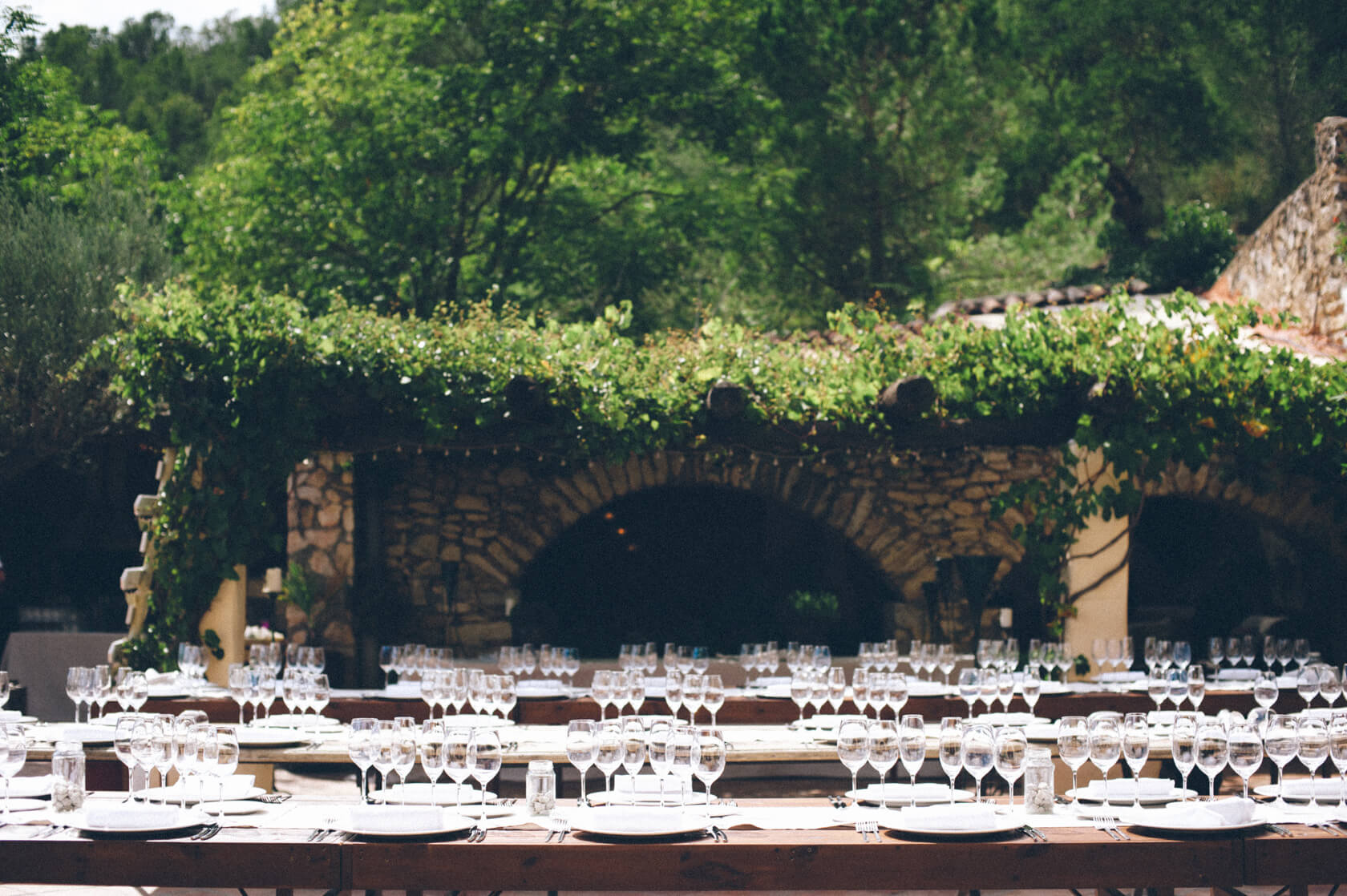 __________________________
Villa Catalina | Sant Pere de Ribes/Sitges
Villa Catalina is one of our favorite wedding venues near Sitges and Barcelona. The interior of this old country house feels like a labyrinth. There are dozens of rooms connected by corridors and stairs. So when you get lost looking for the restroom, just ask us. We know our way around.
The shaded garden in front of the house is perfect for dinning. Some of the most memorable weddings in our portfolio have been celebrated at Villa Catalina.
In the event of catching not so nice weather there's a charming alternative for your dinner plans. Villa Catalina has a beautiful wine cellar that fits large crowds. The same space can be used for the party.
Head over to Clara and Toph's portfolio to see a nice example of this wedding celebration. Natasha and Brett's barcelona wedding was also celebrated there.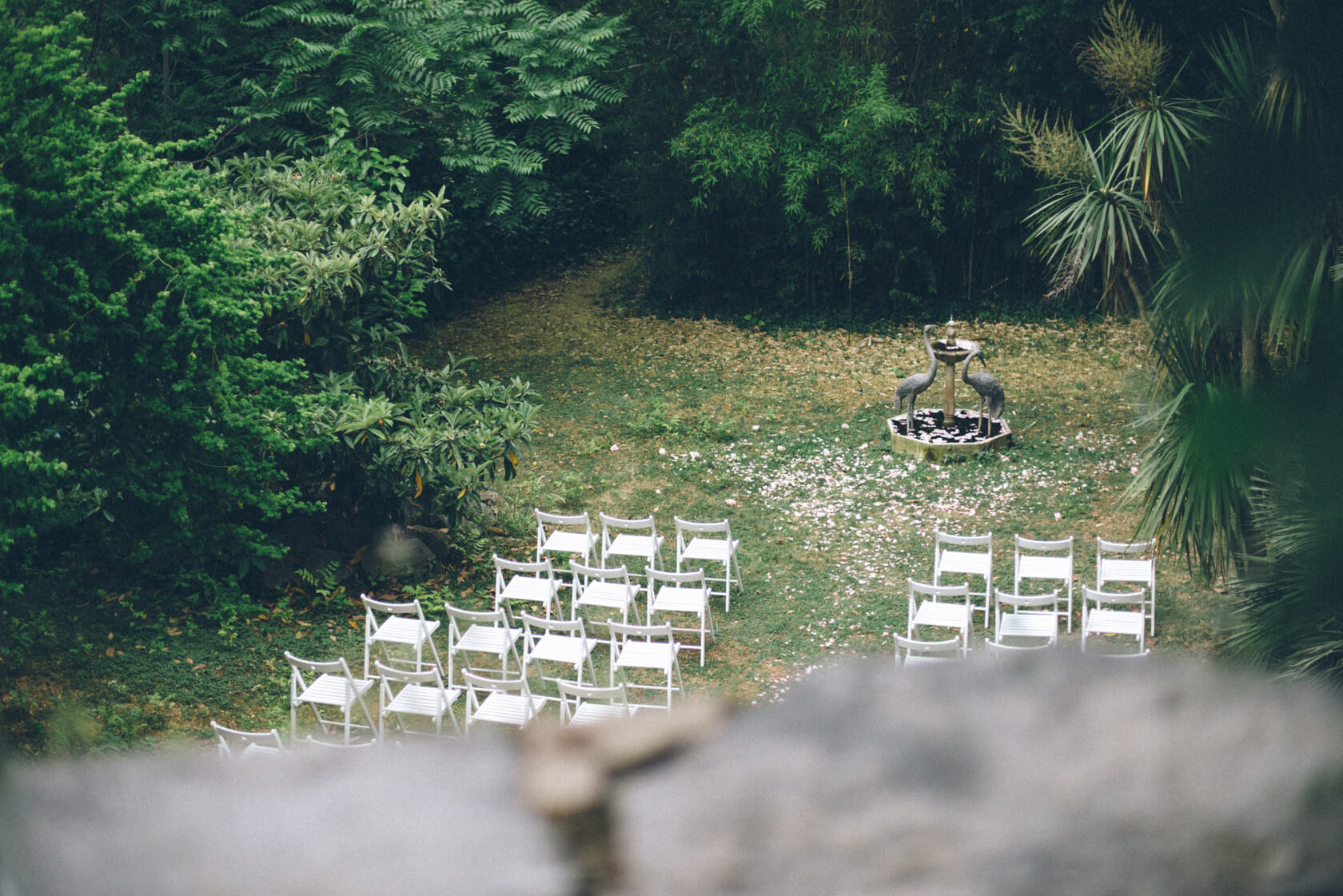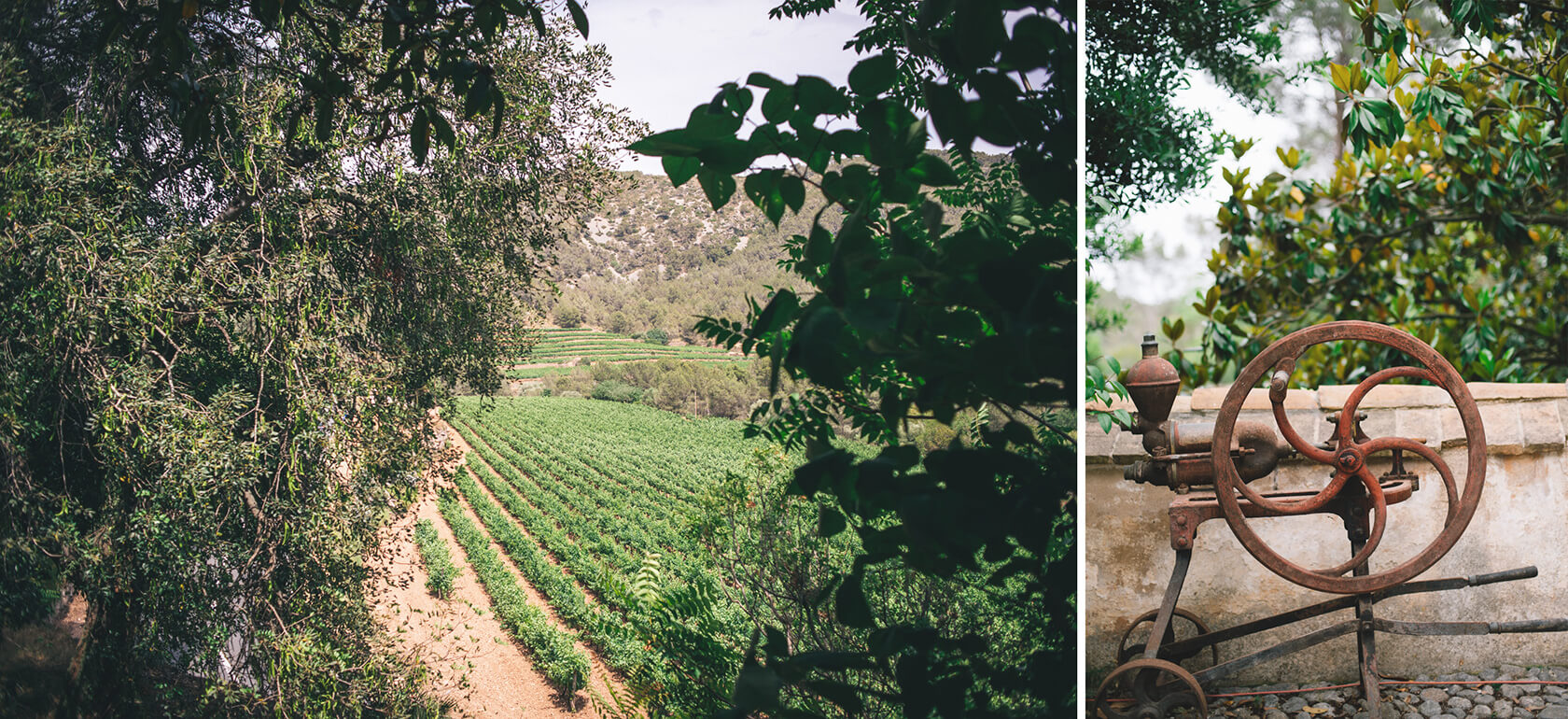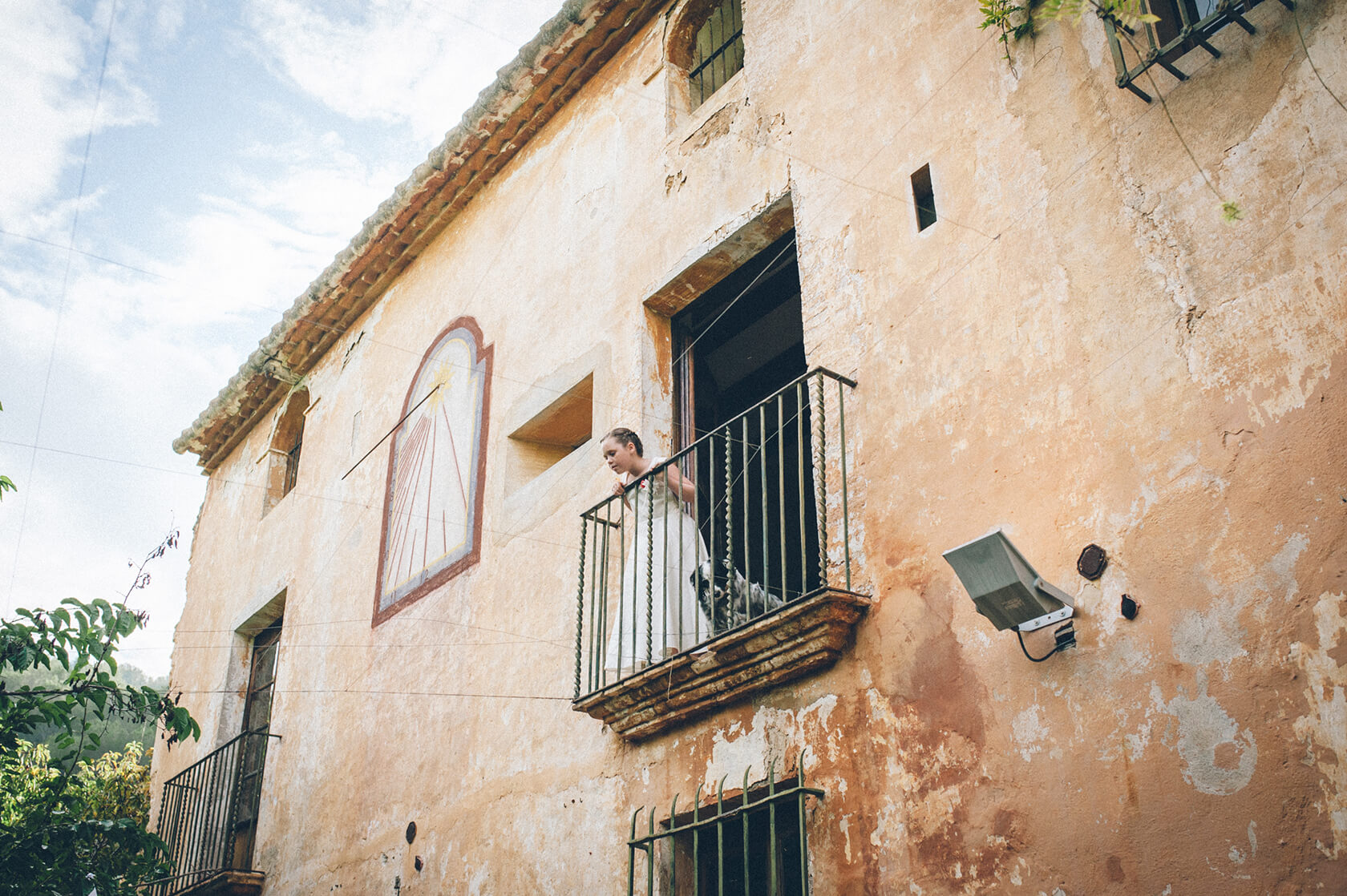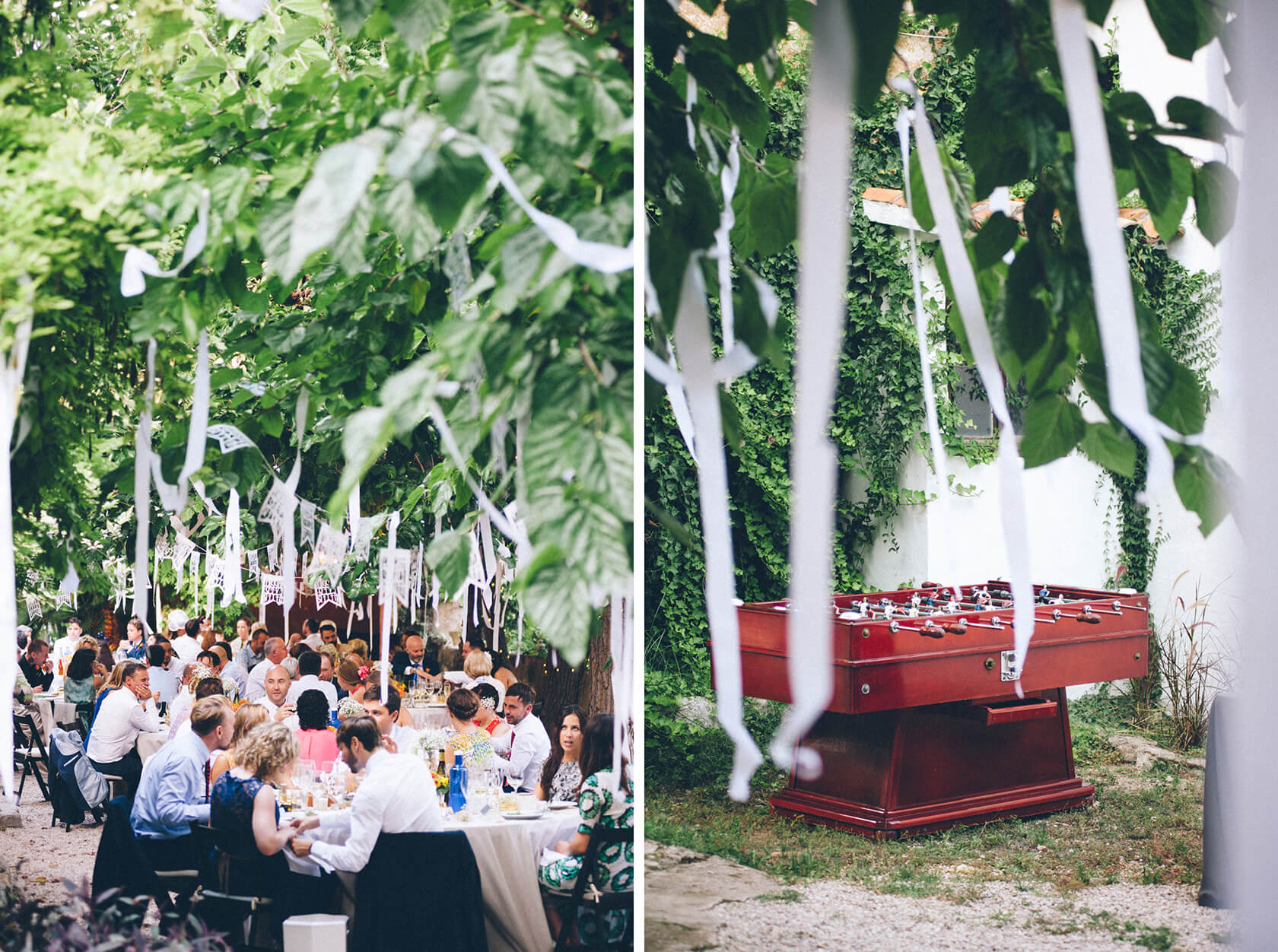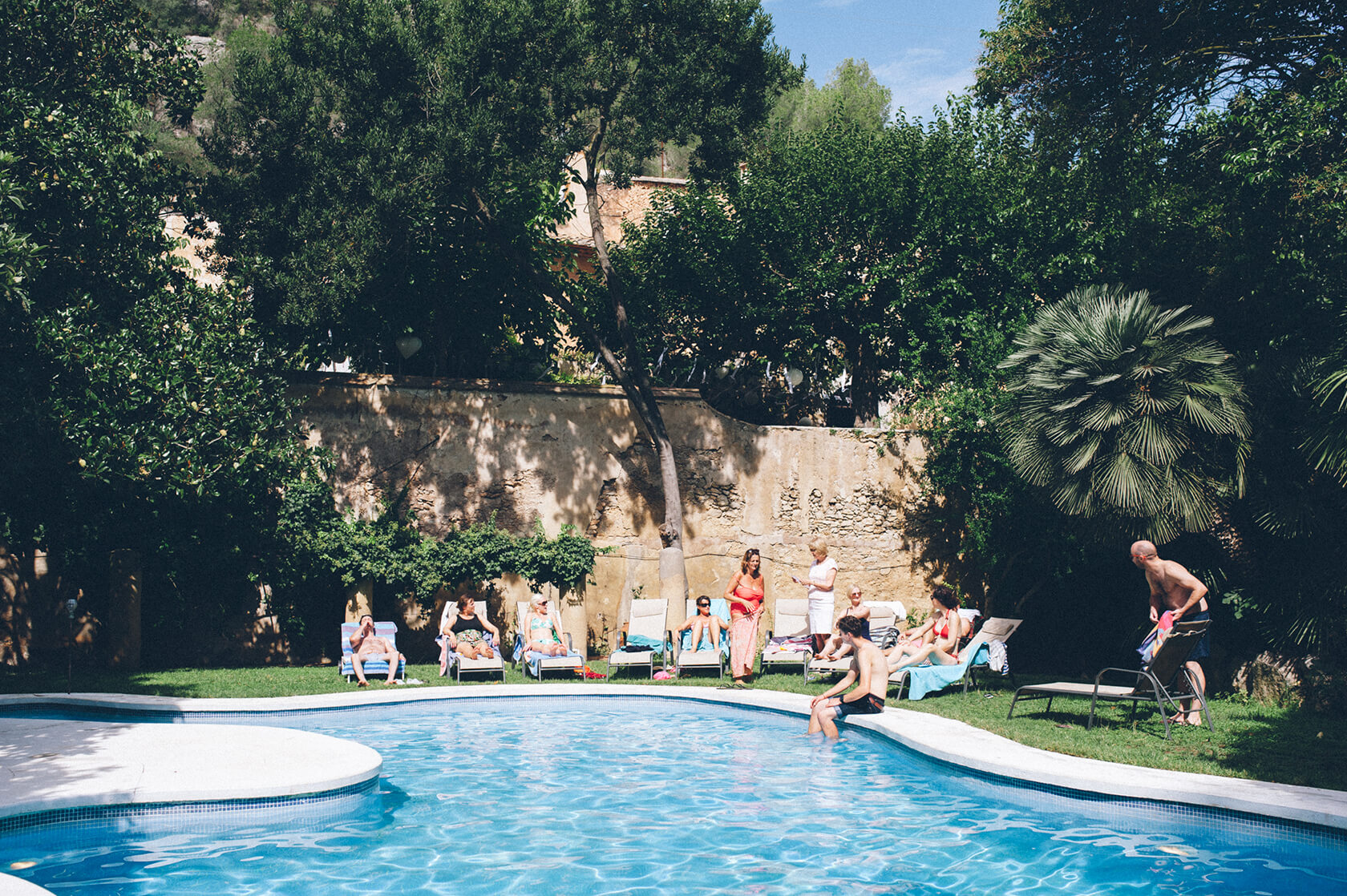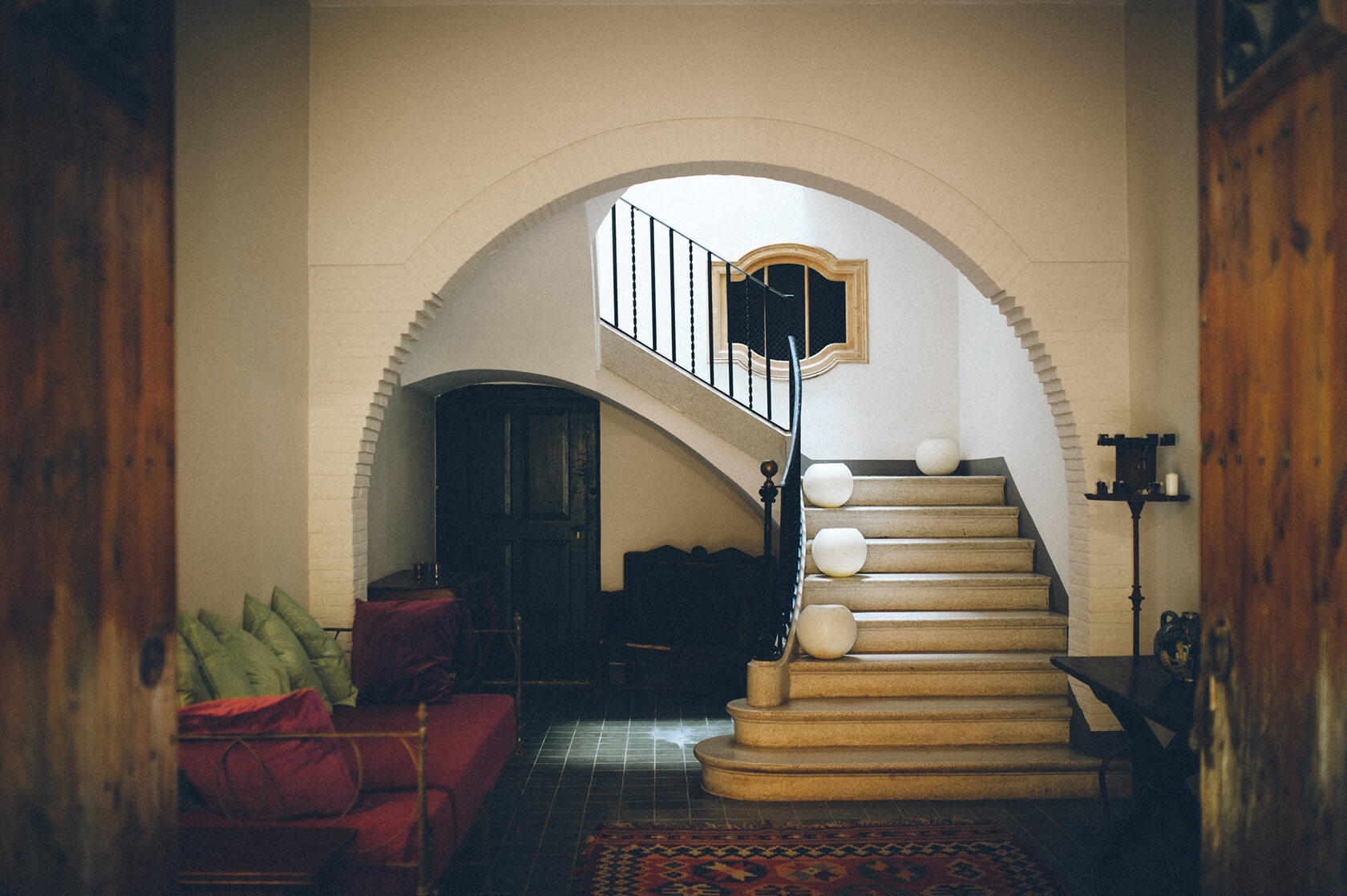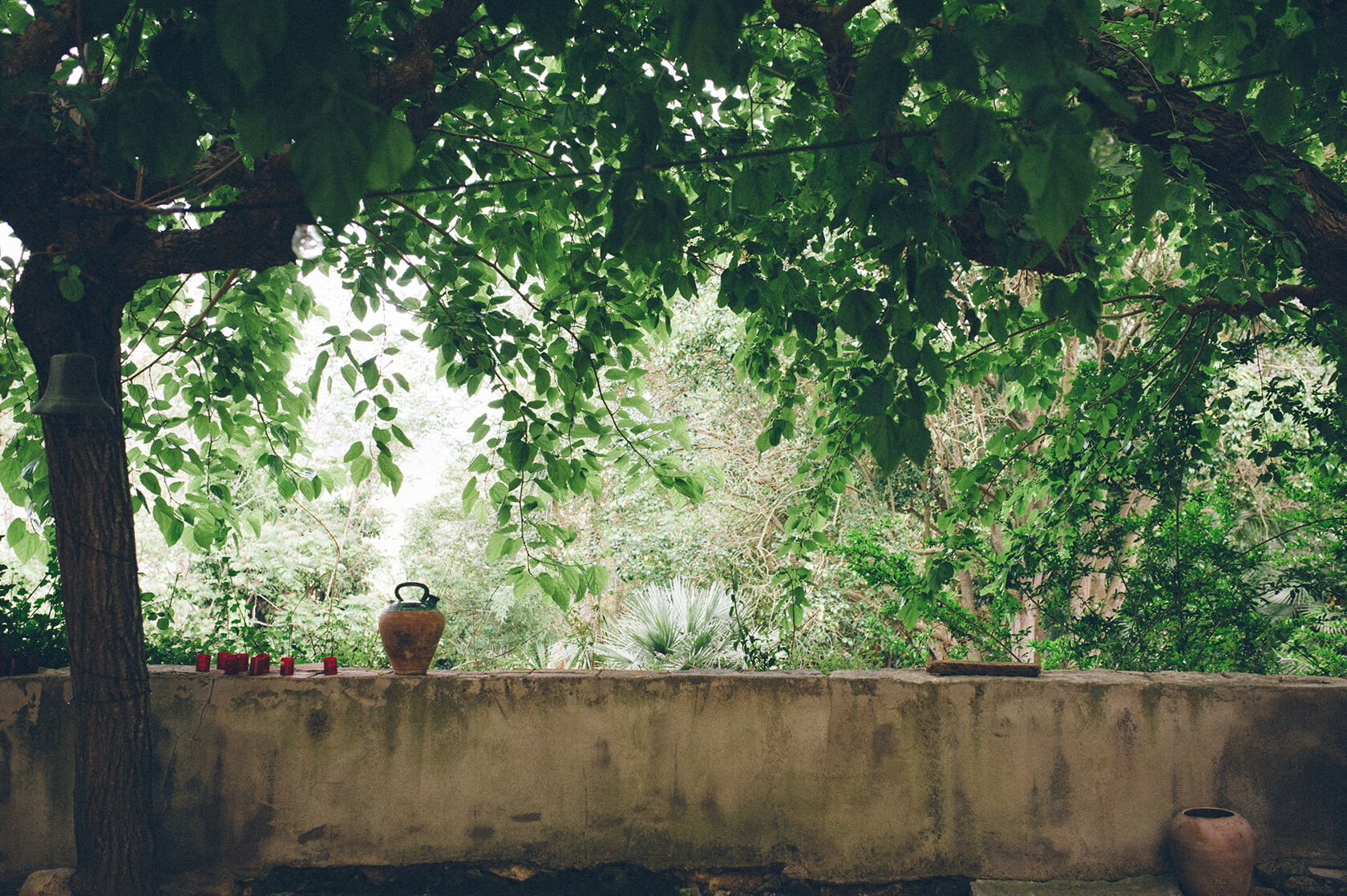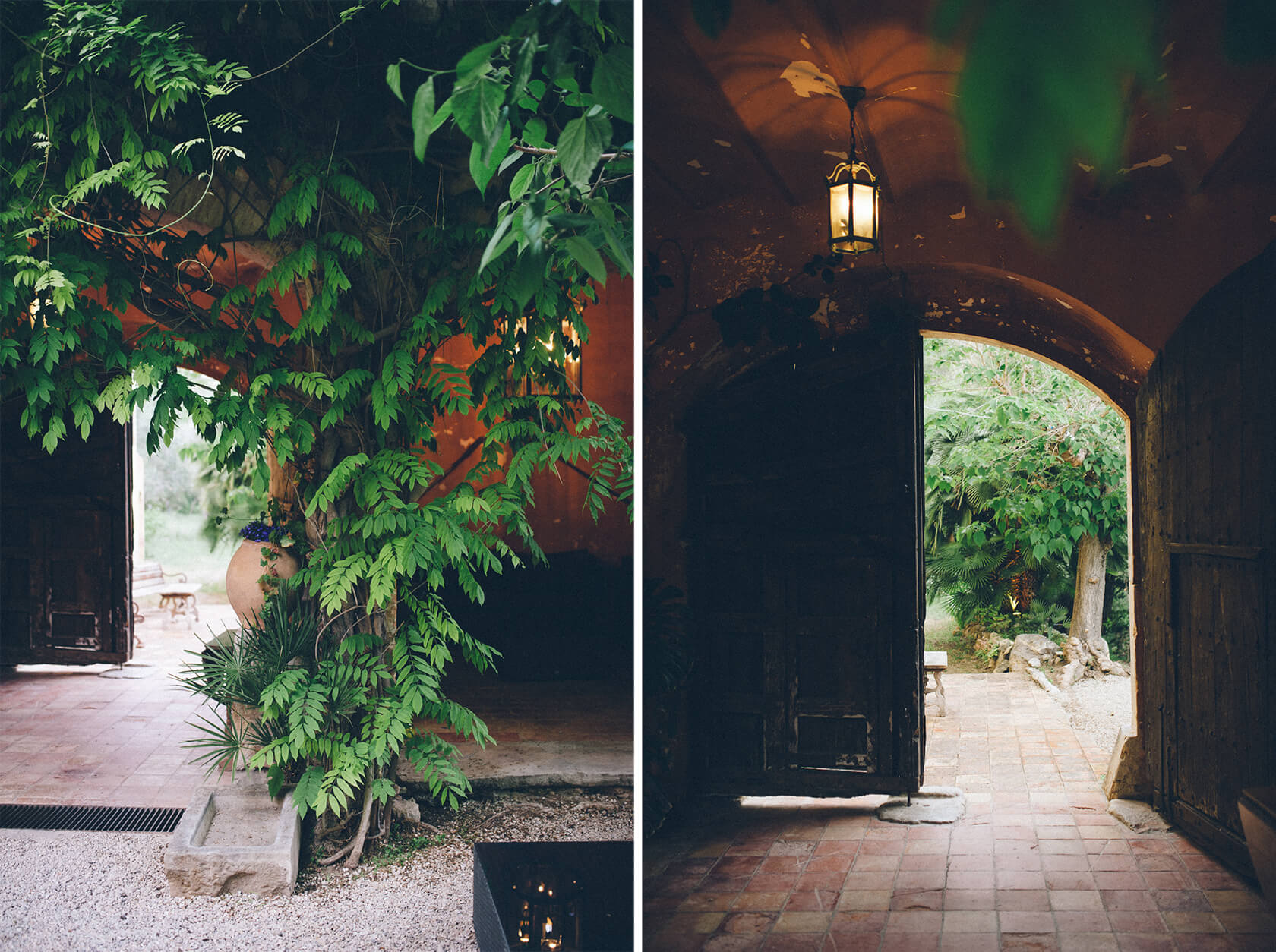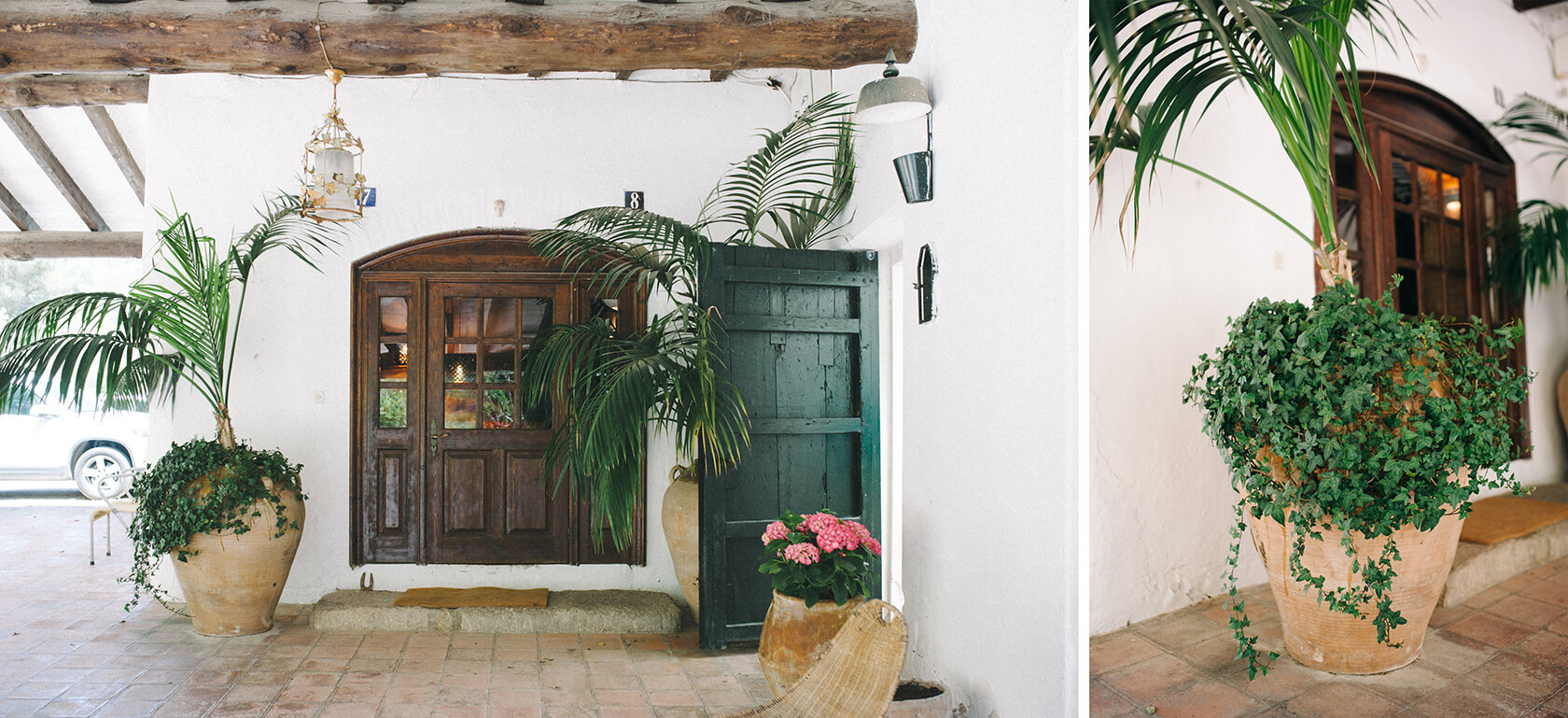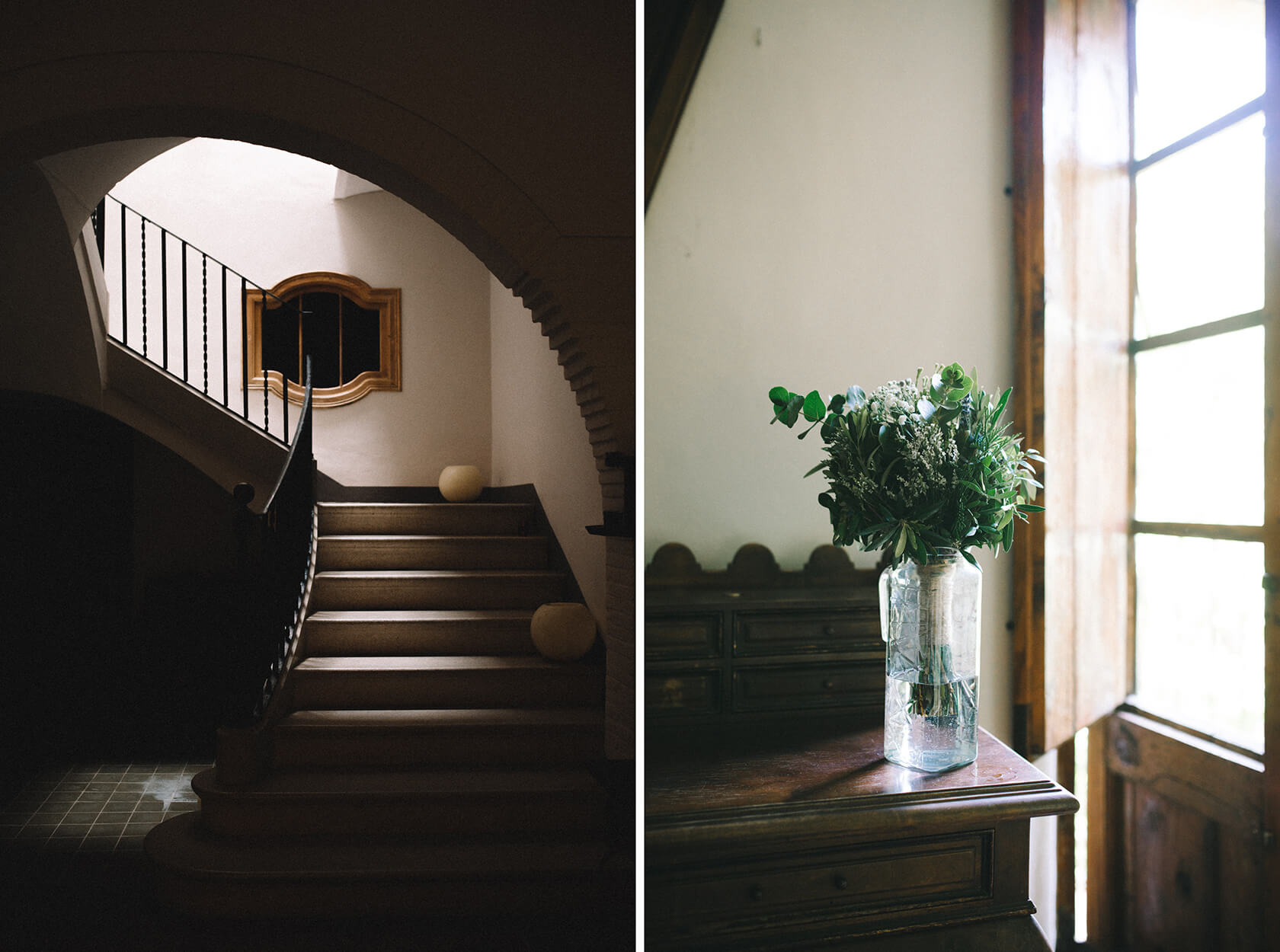 Hotel Miramar | Barcelona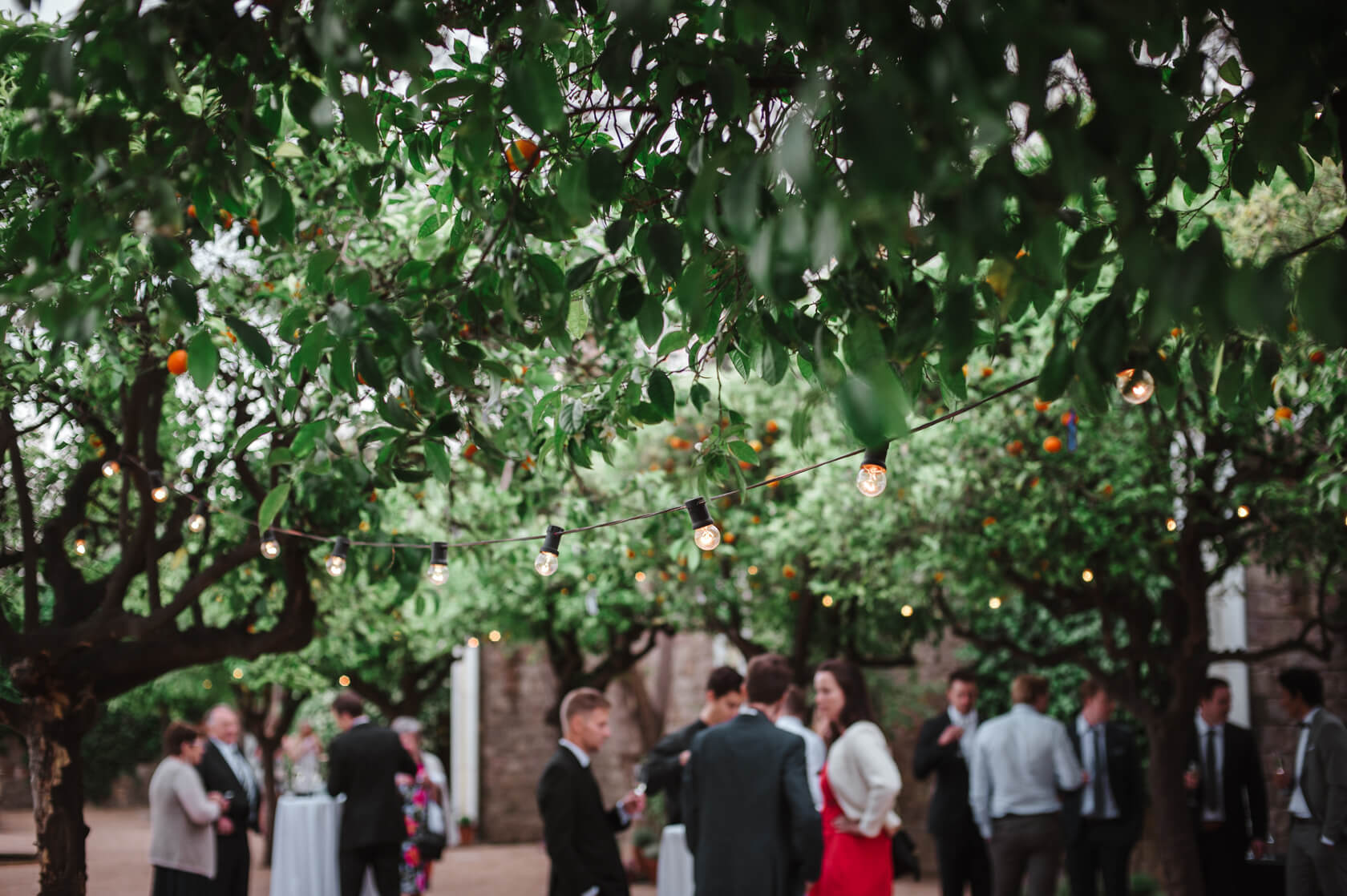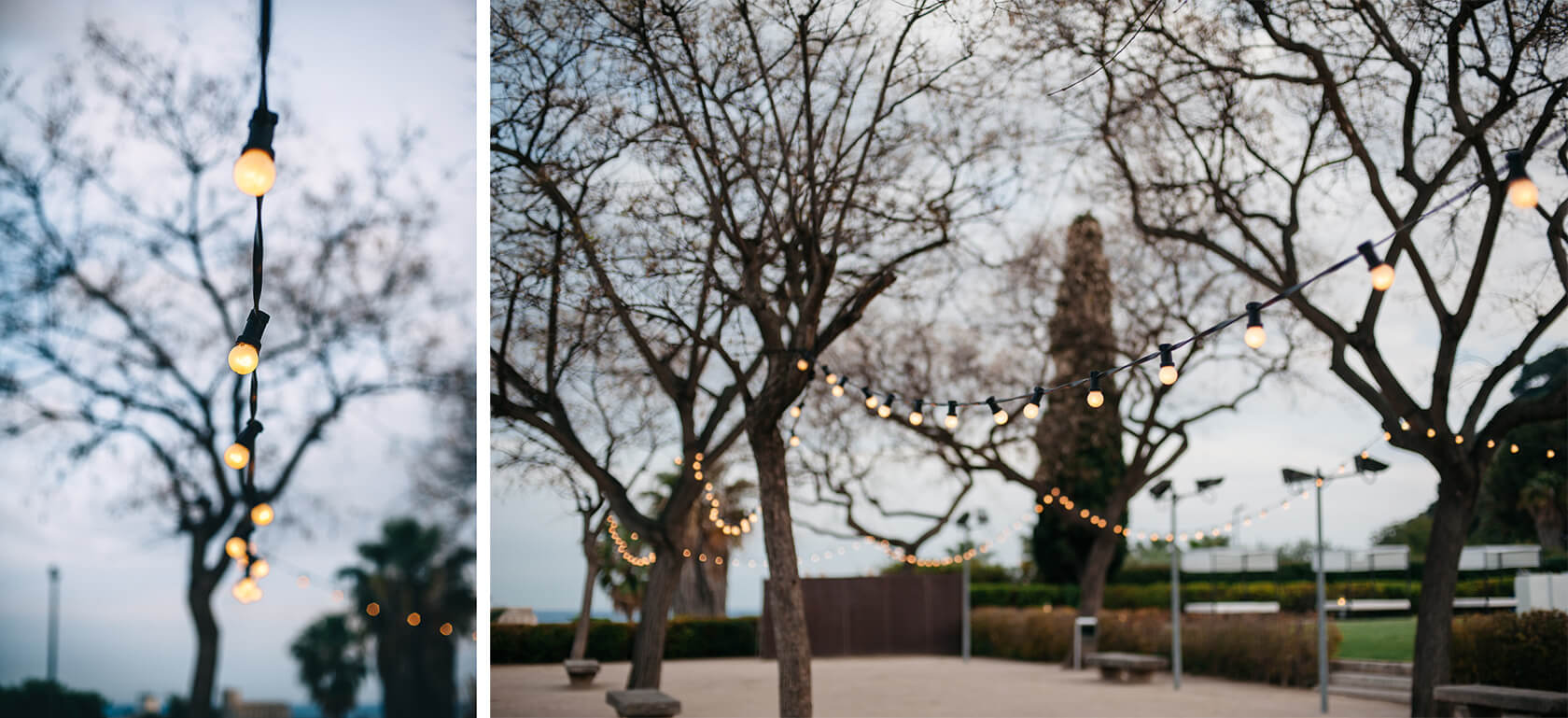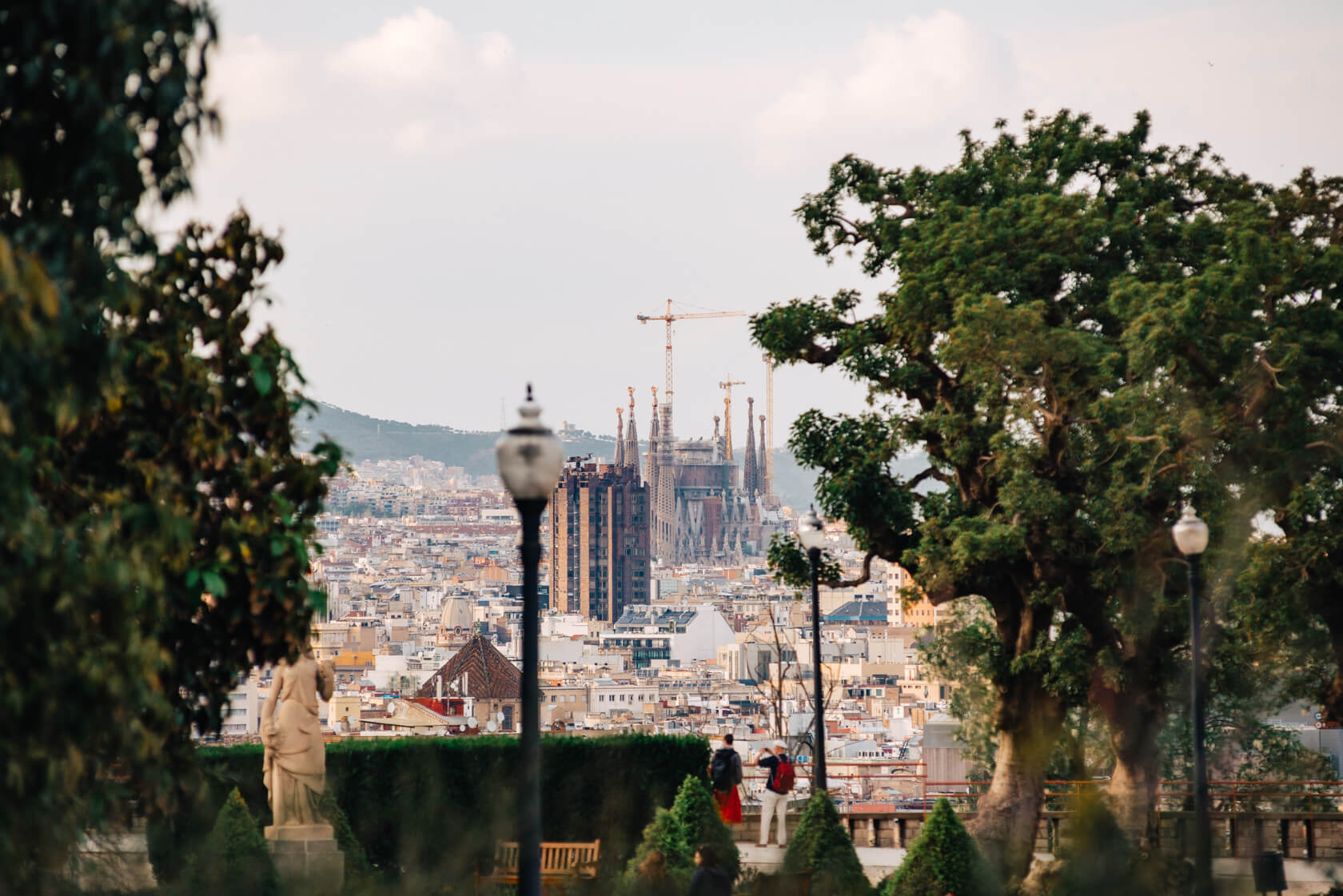 Mas Palou | Vilafranca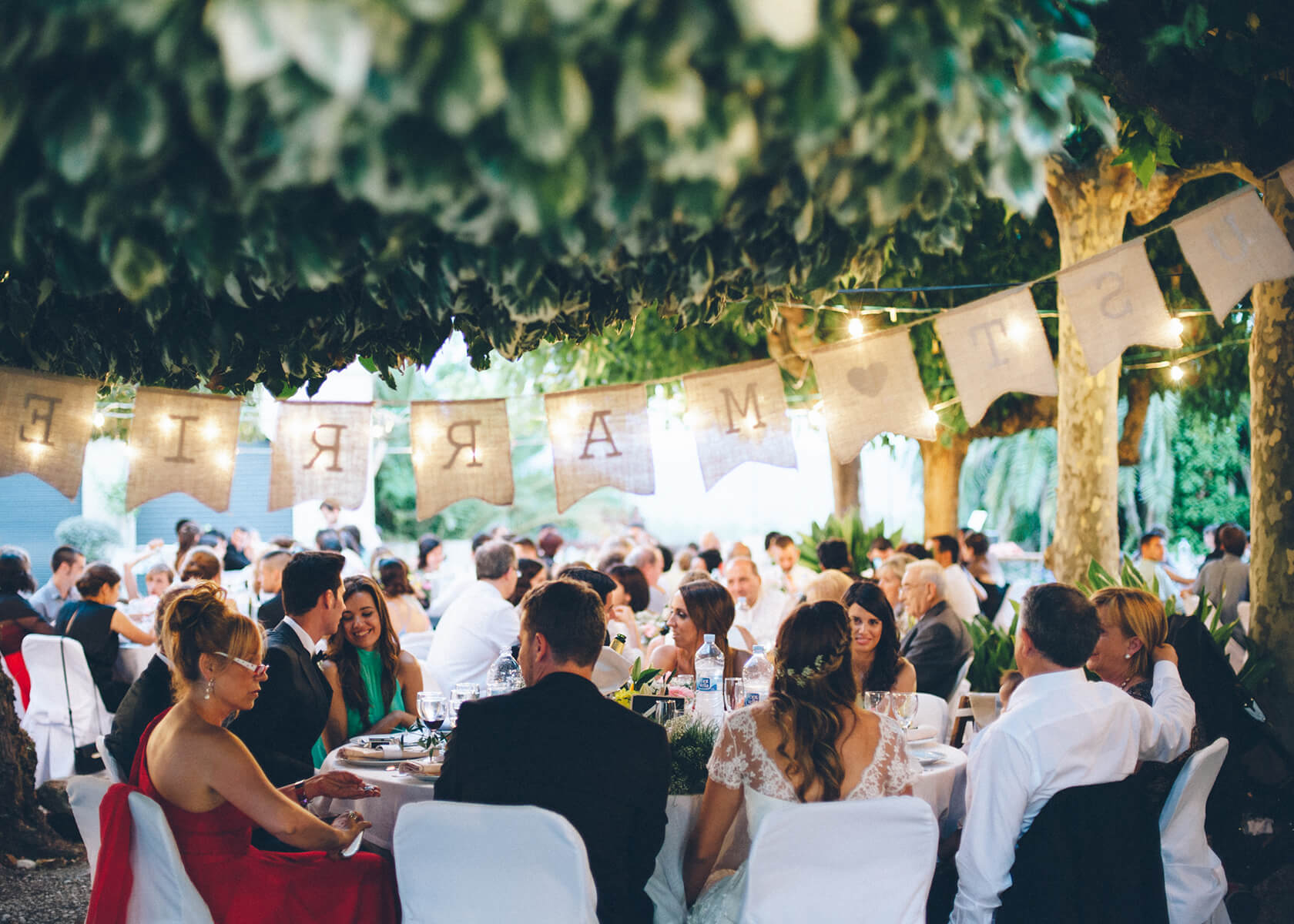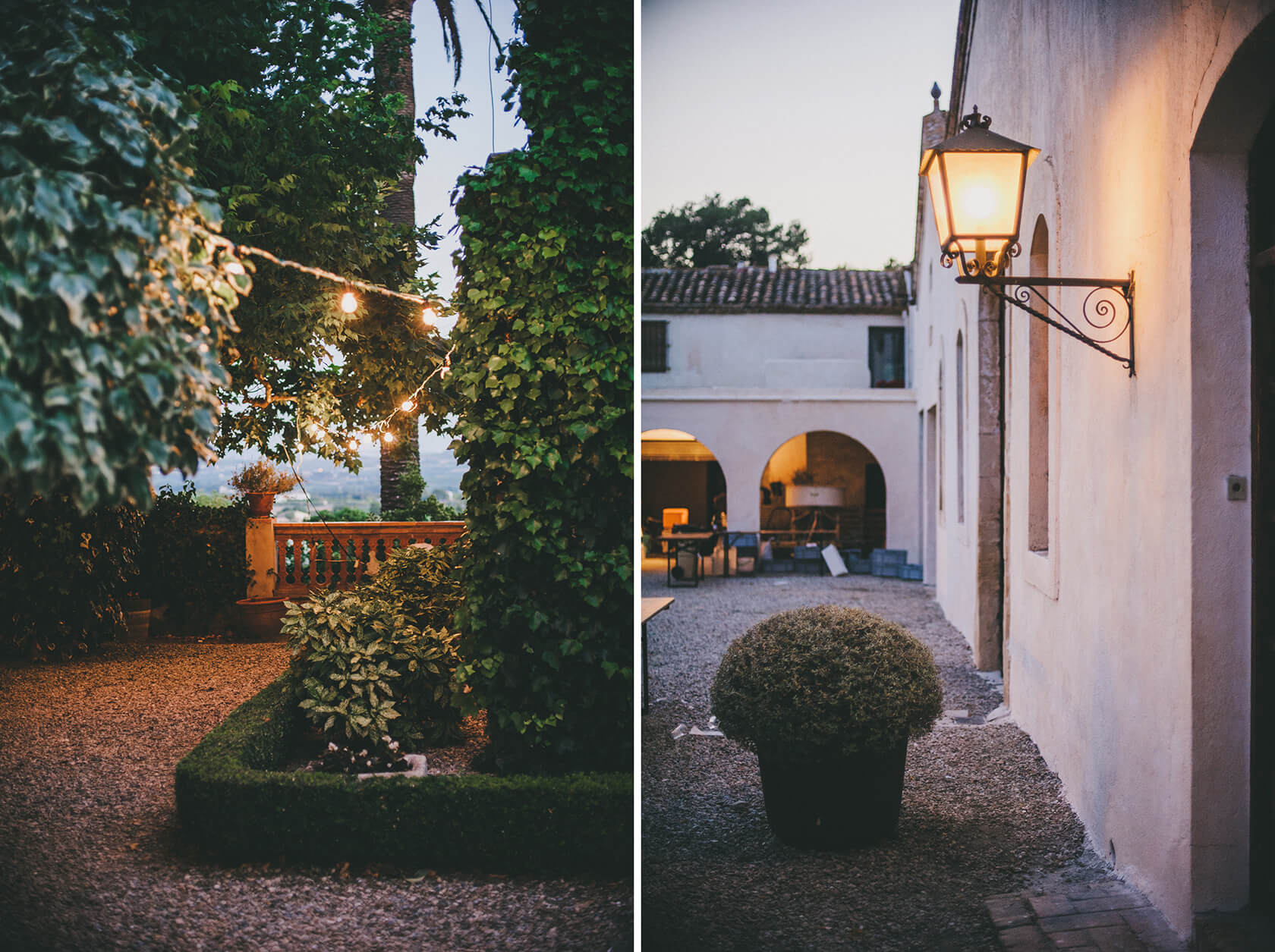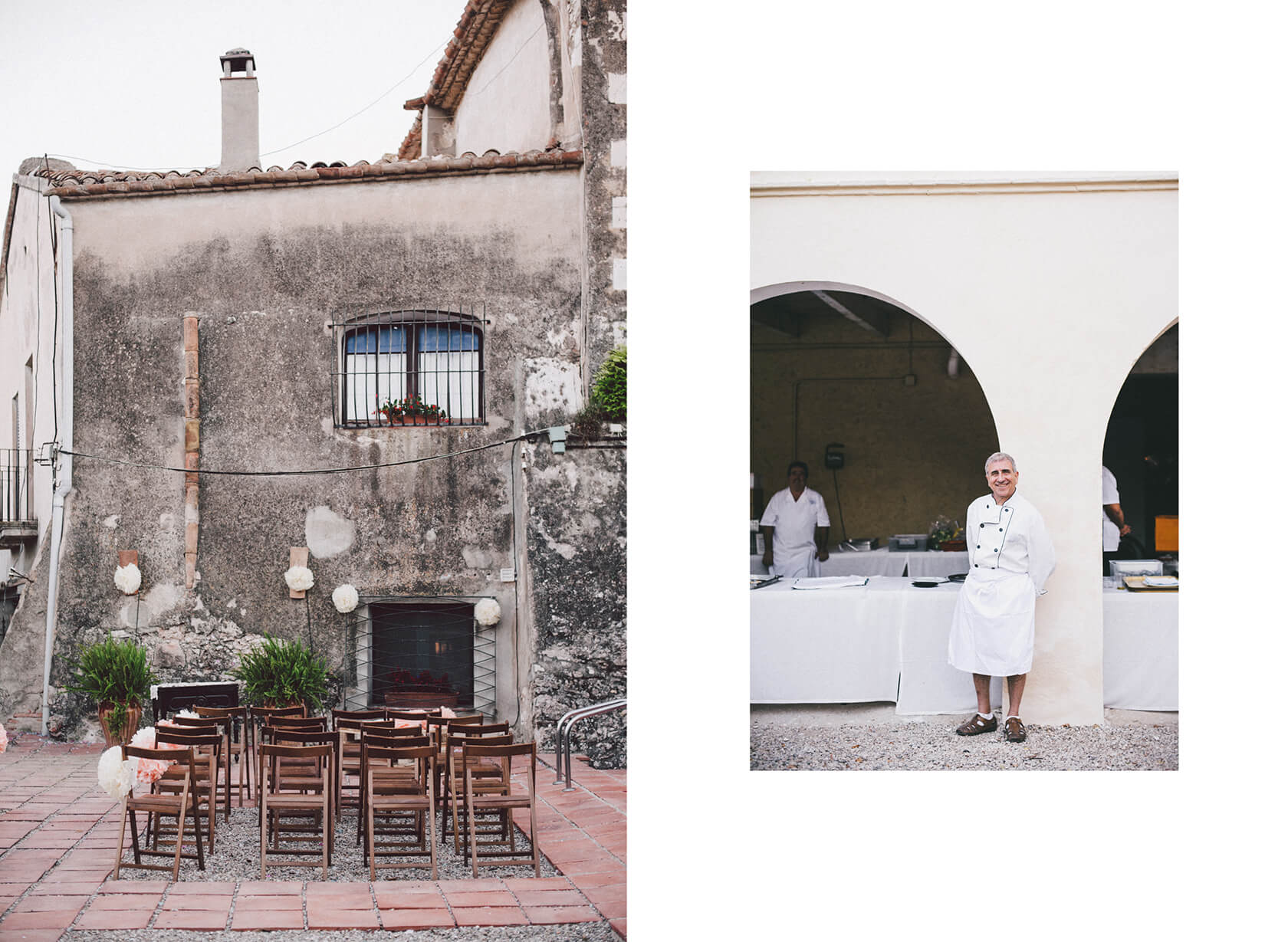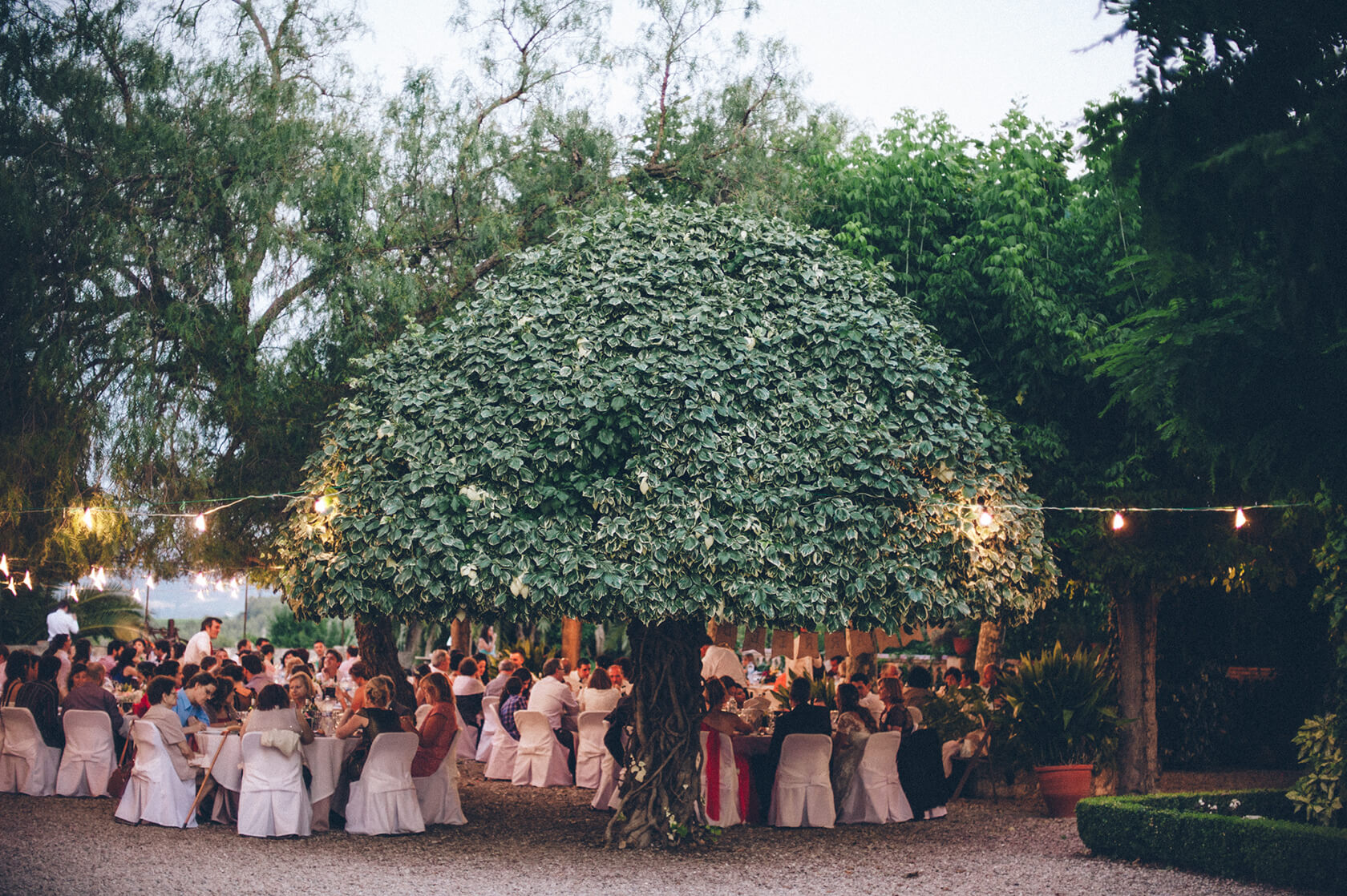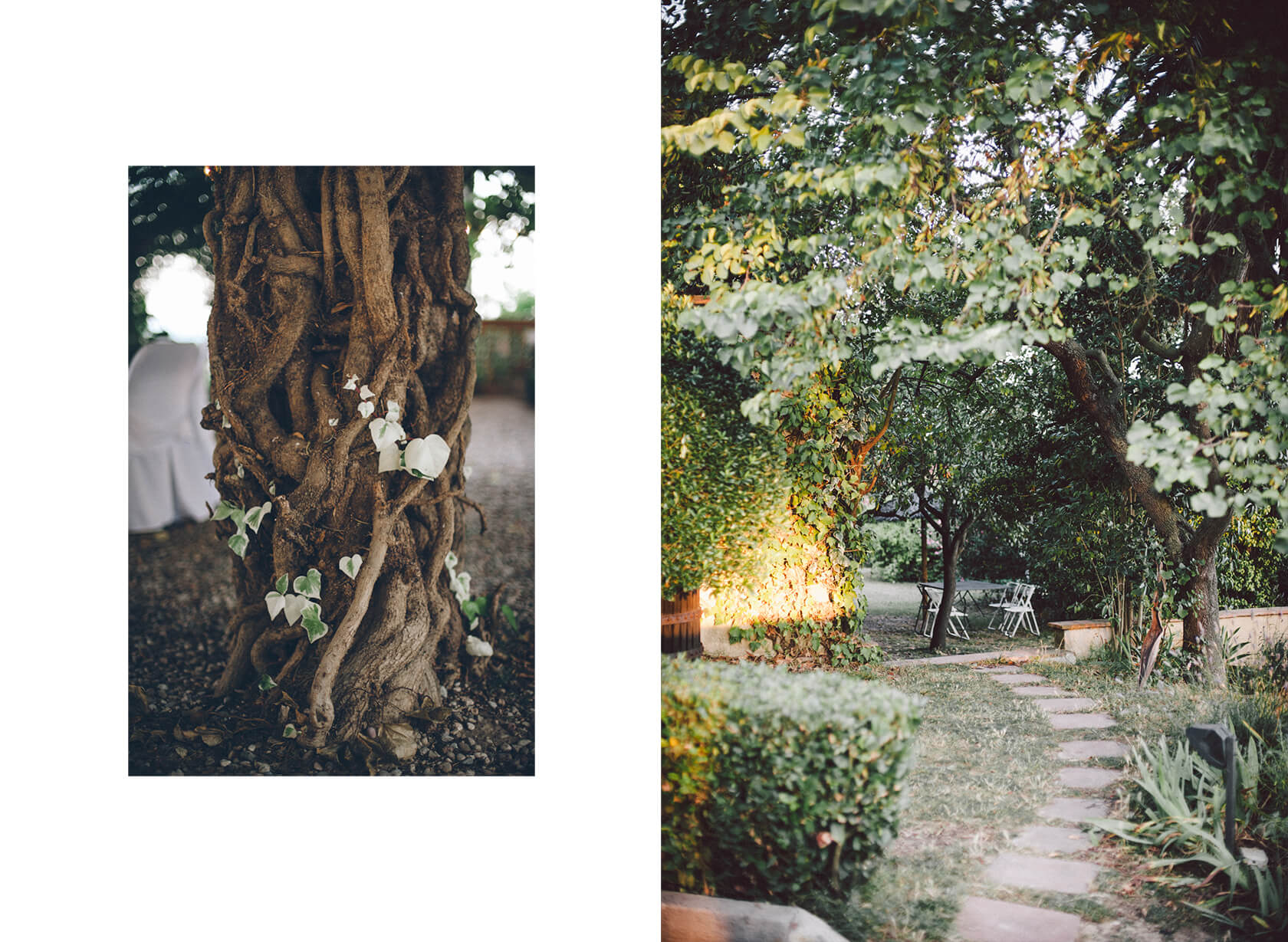 Casa Nova Estate | Sitges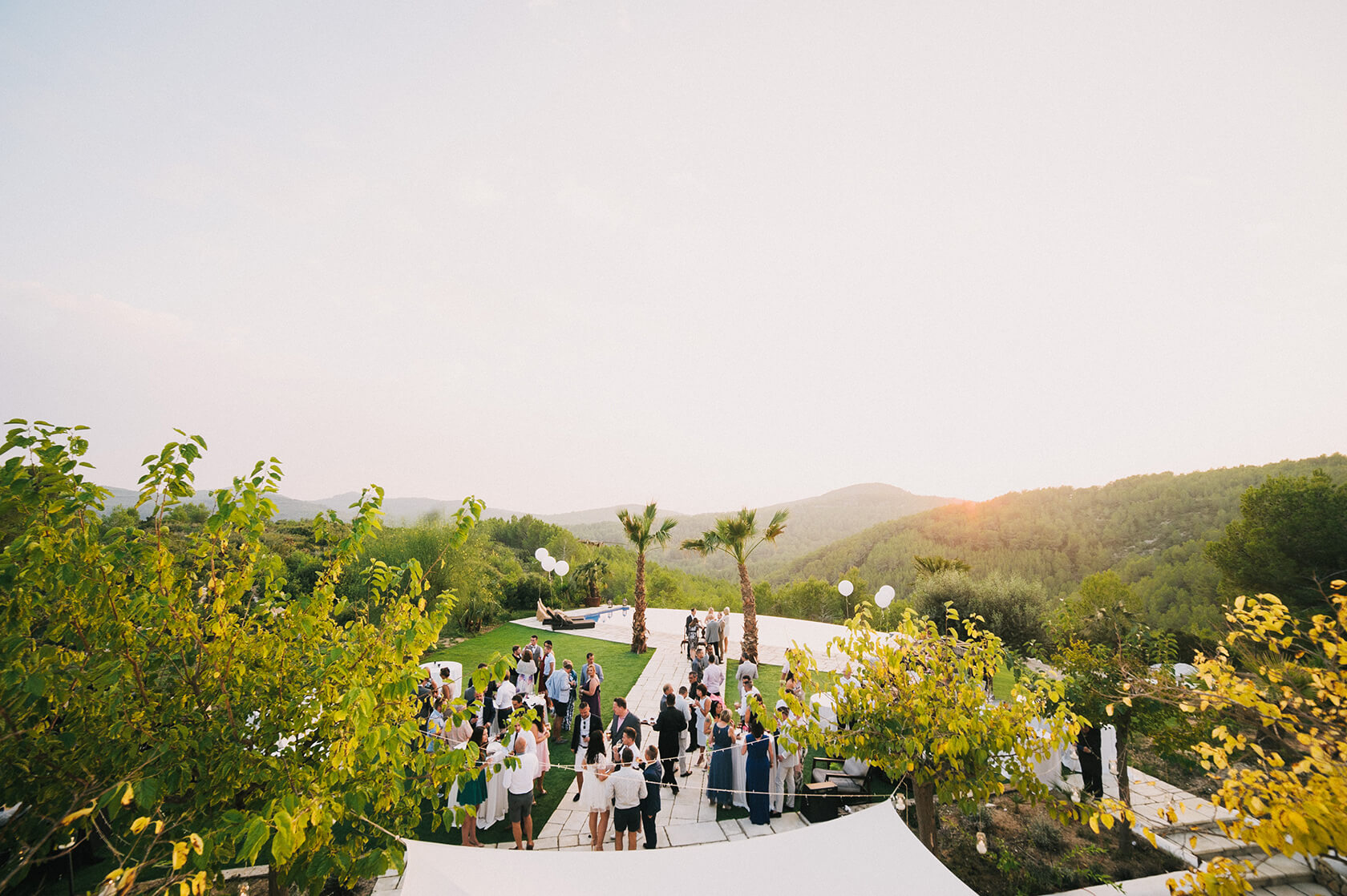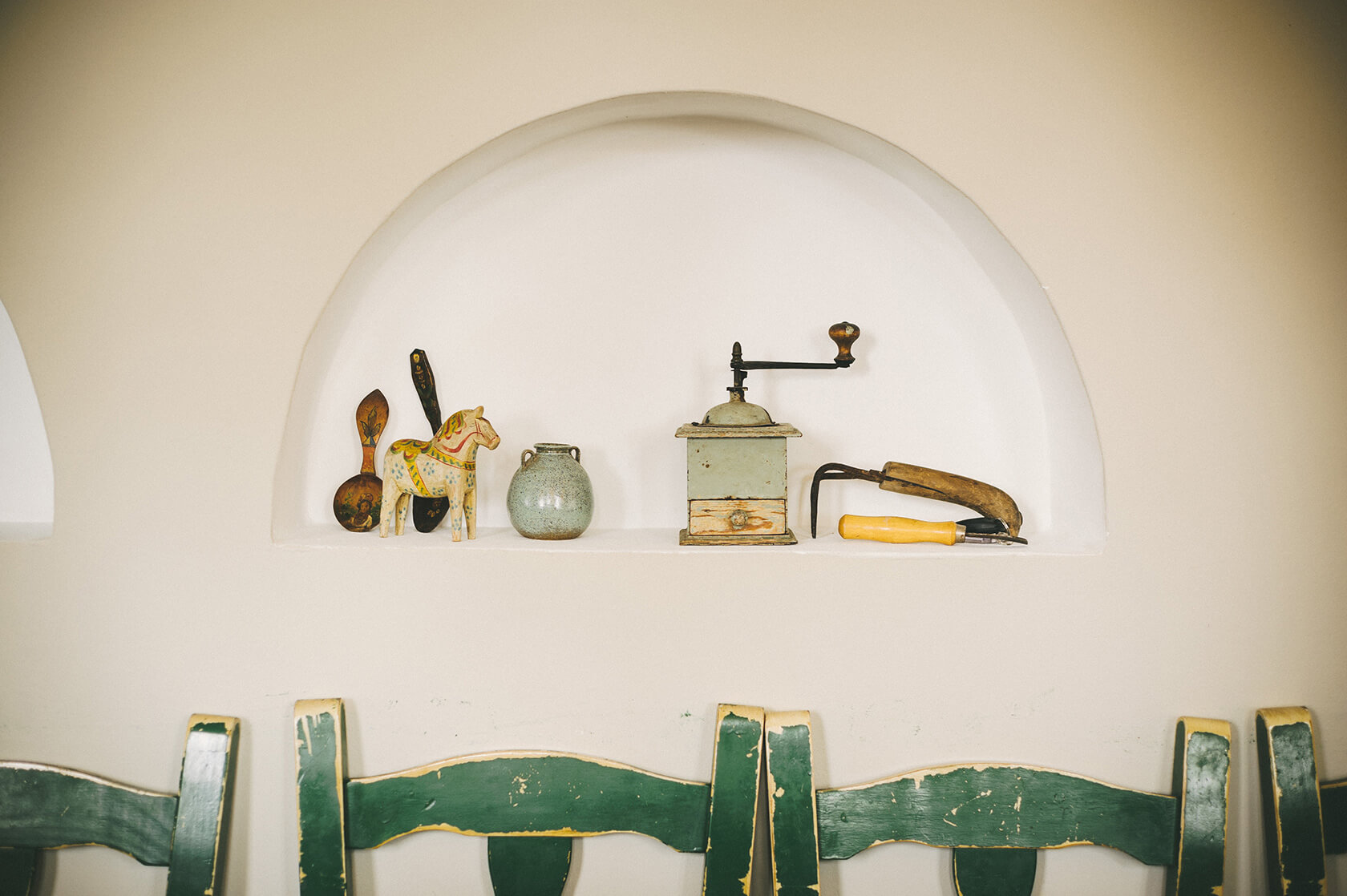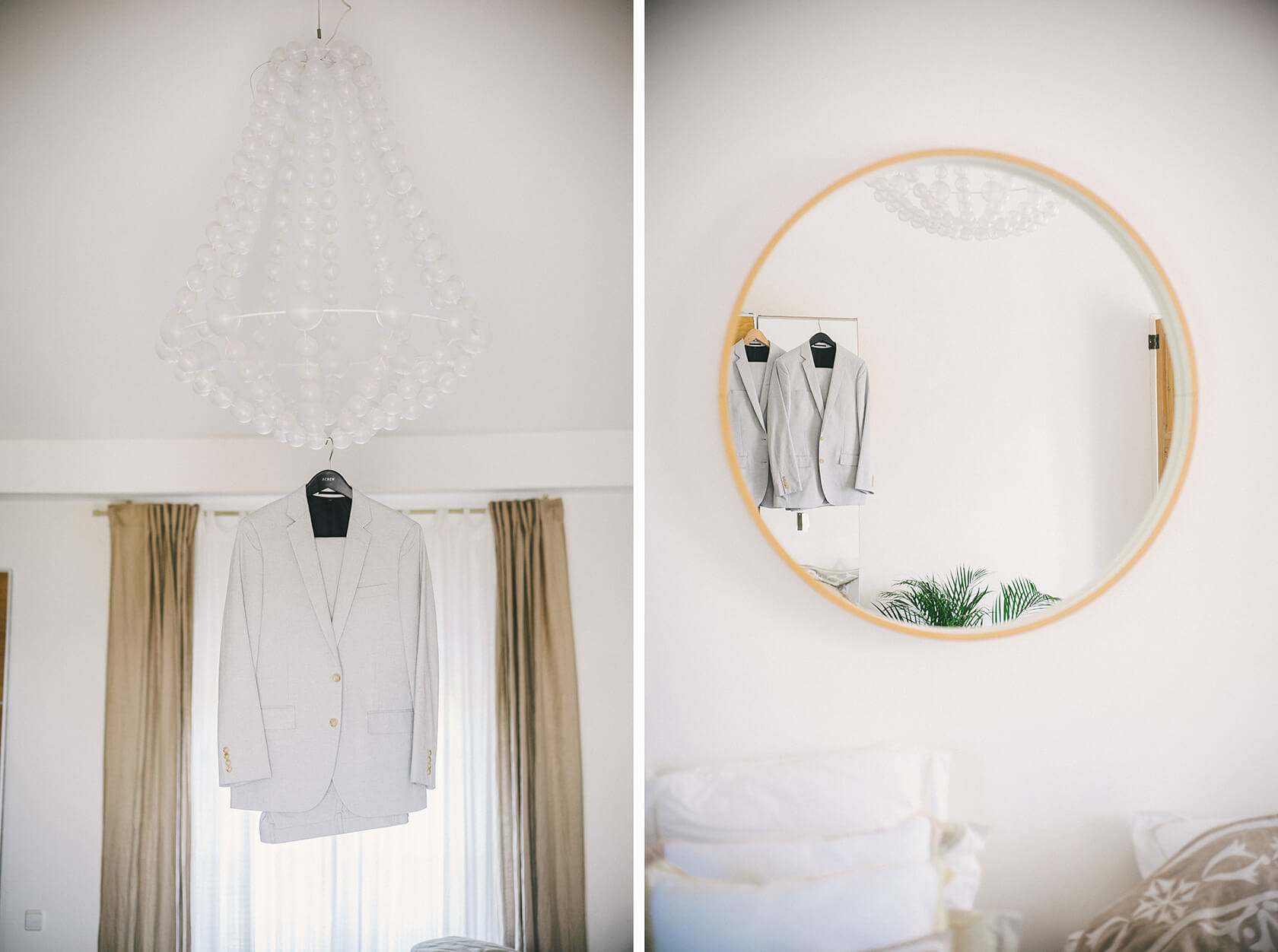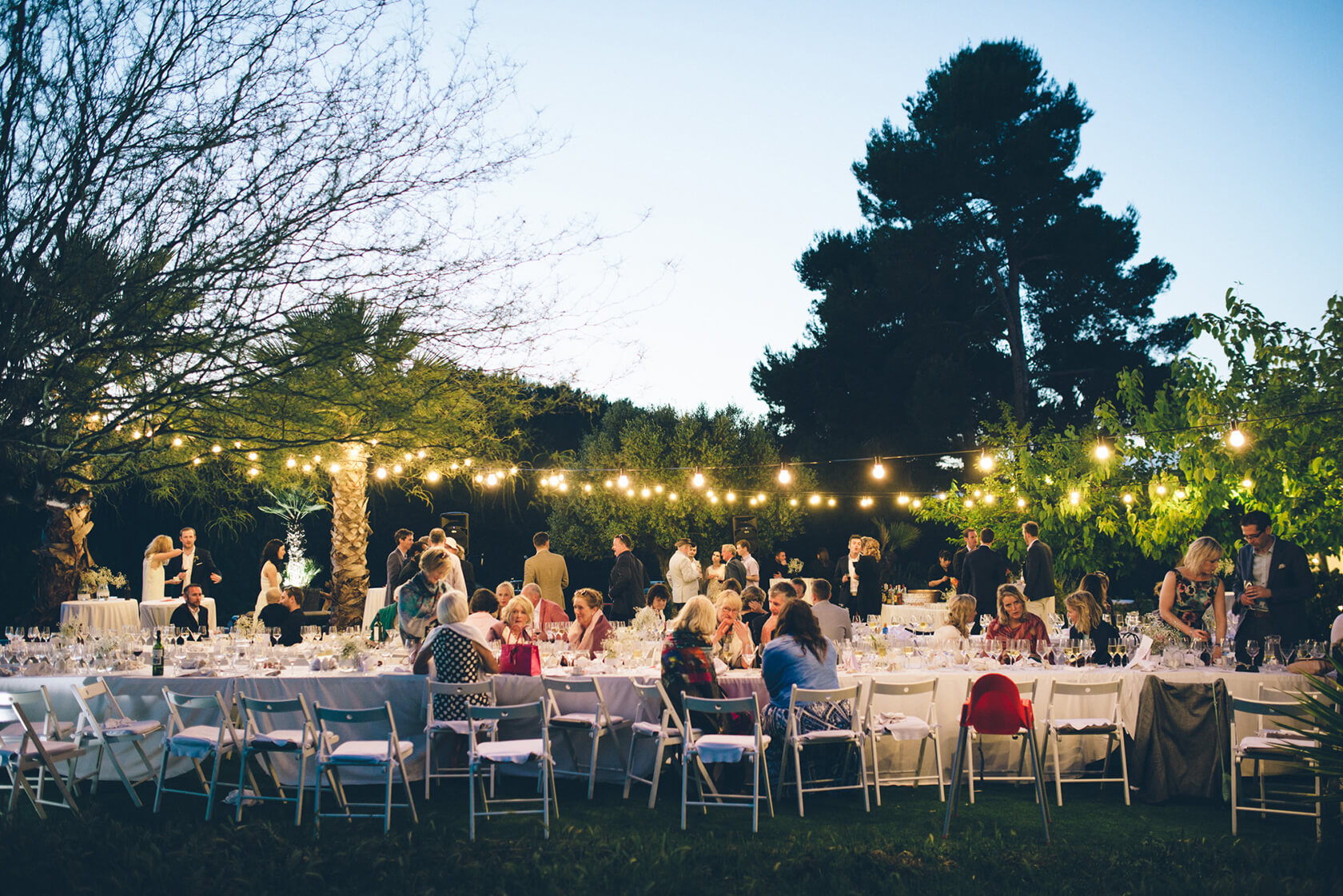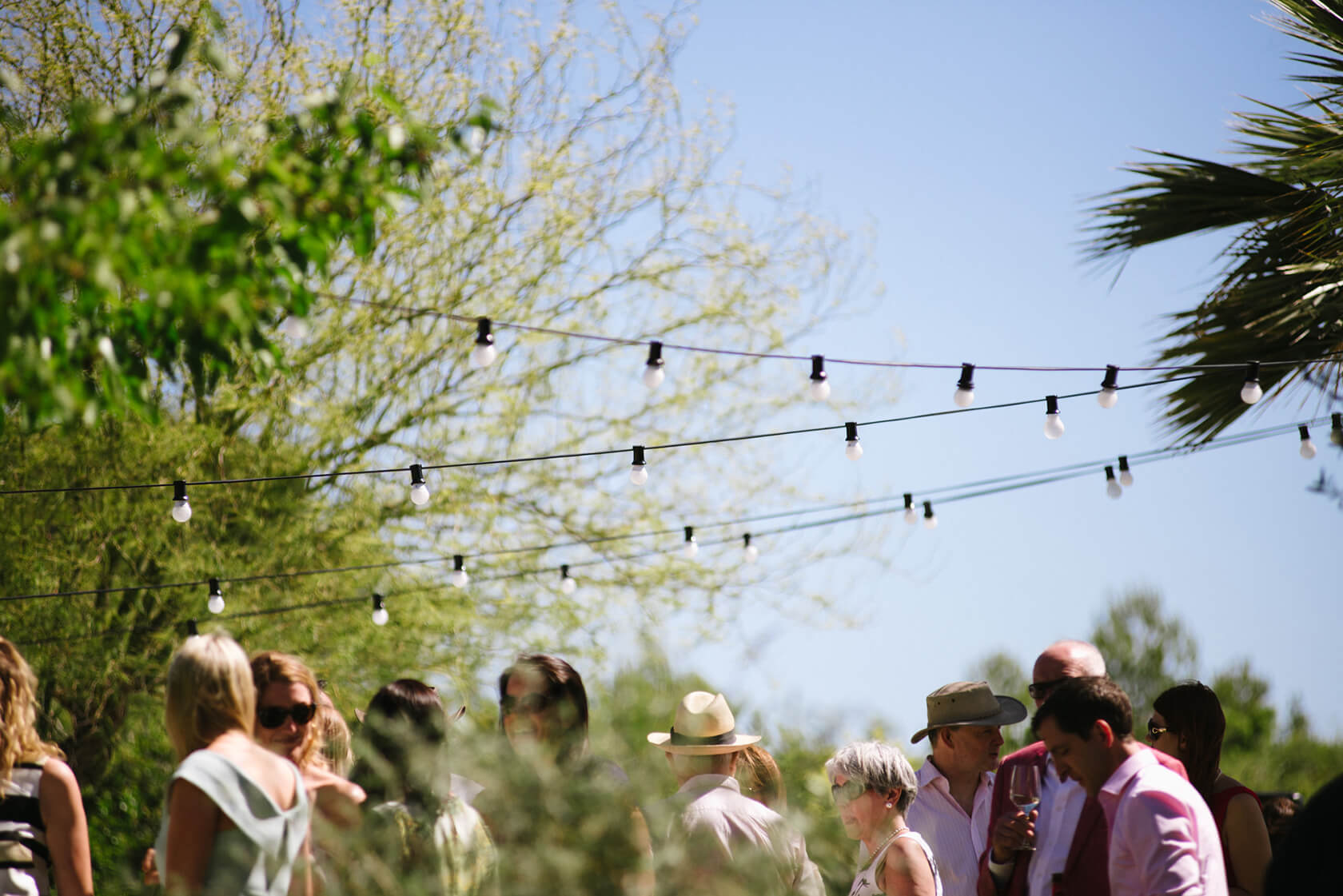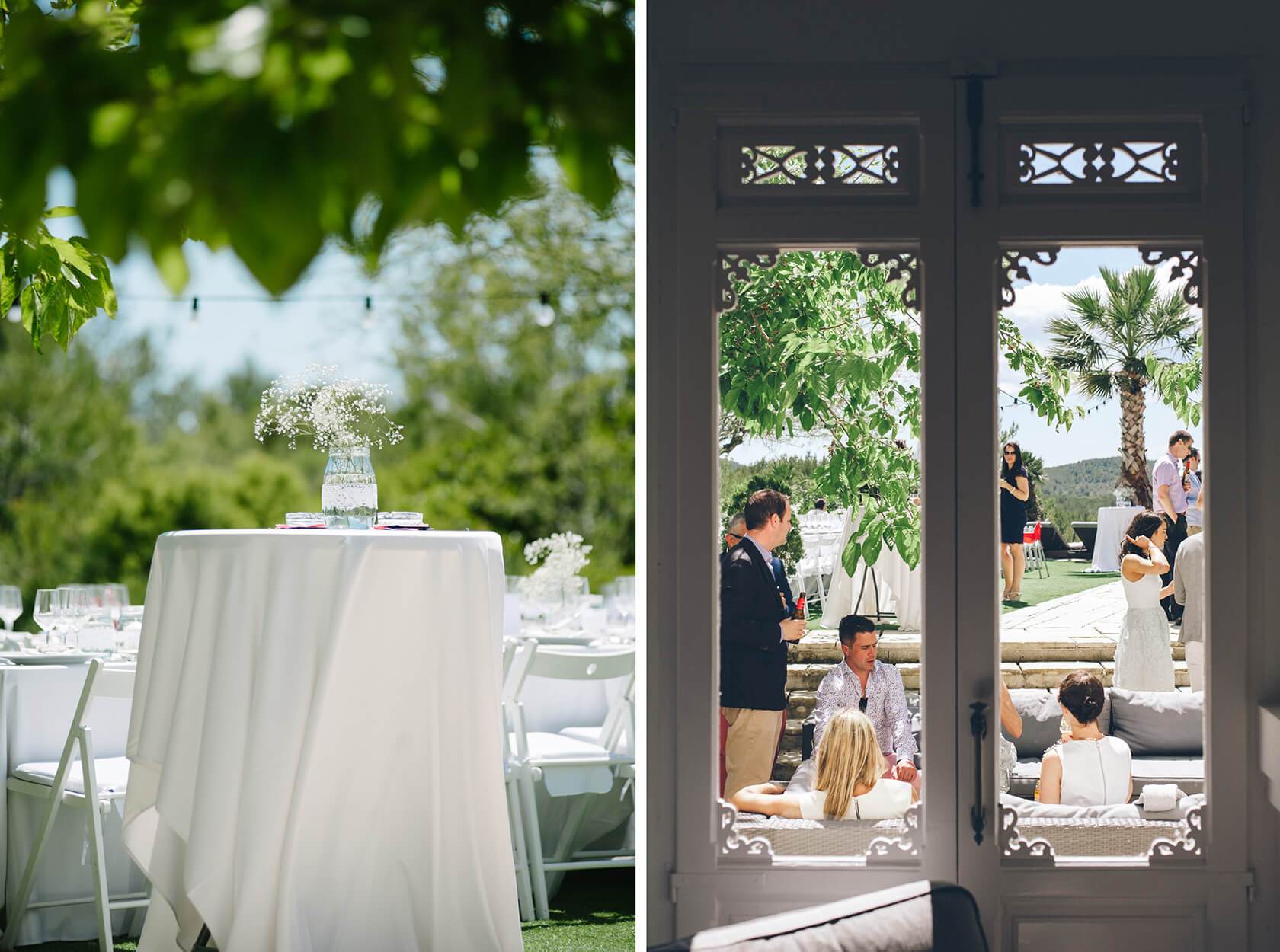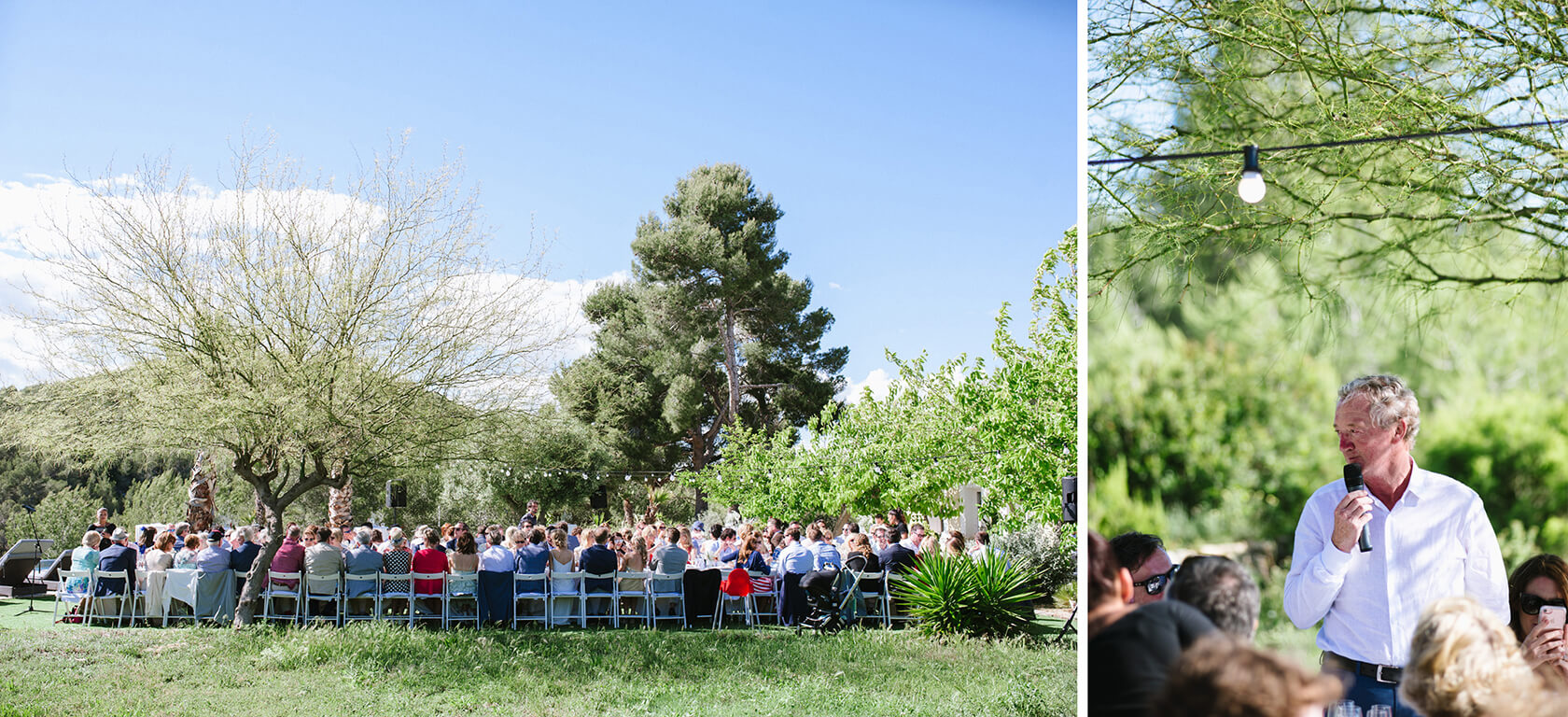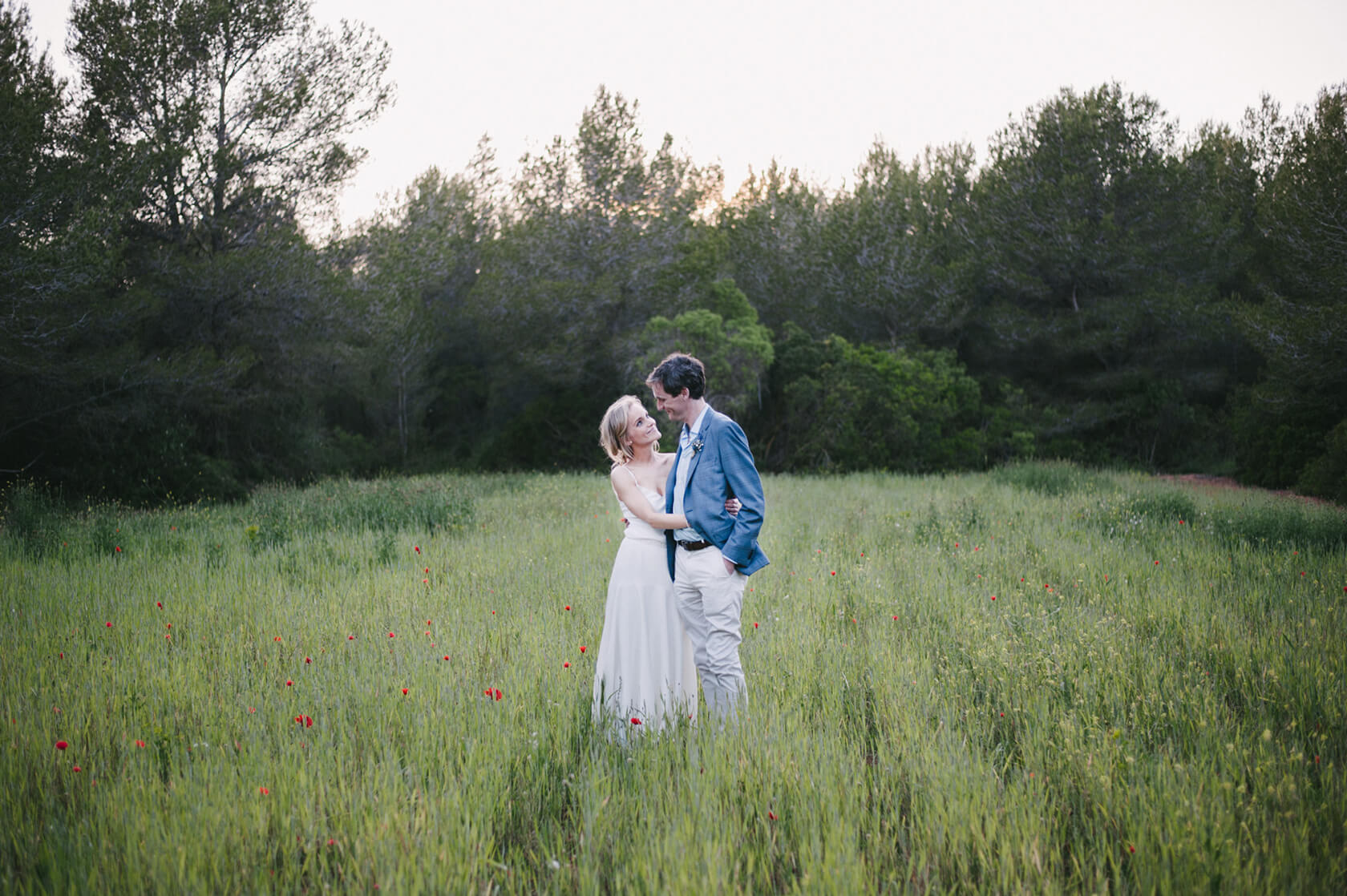 Masía Sumidors | Sant Pere de Ribes / Sitges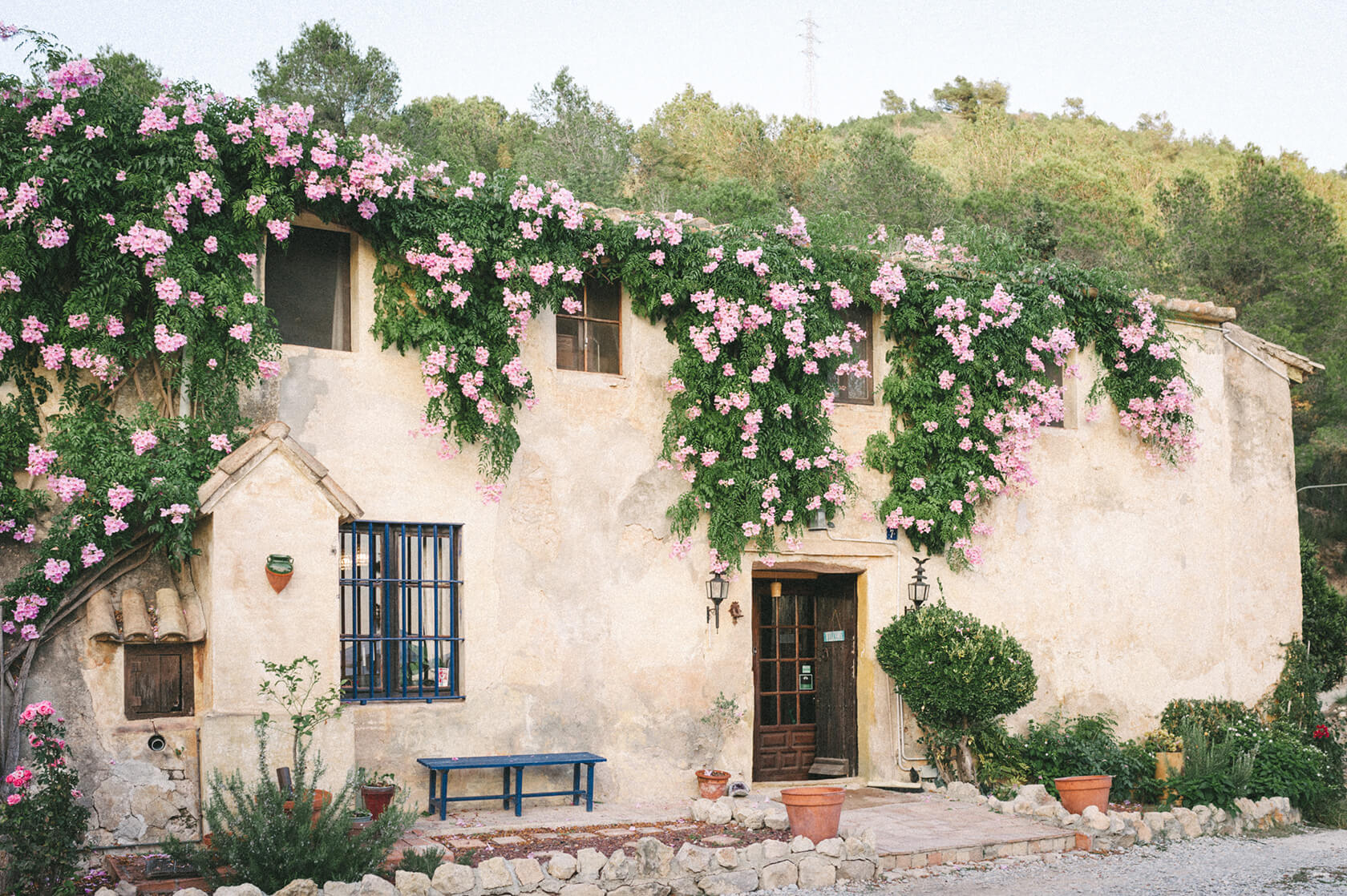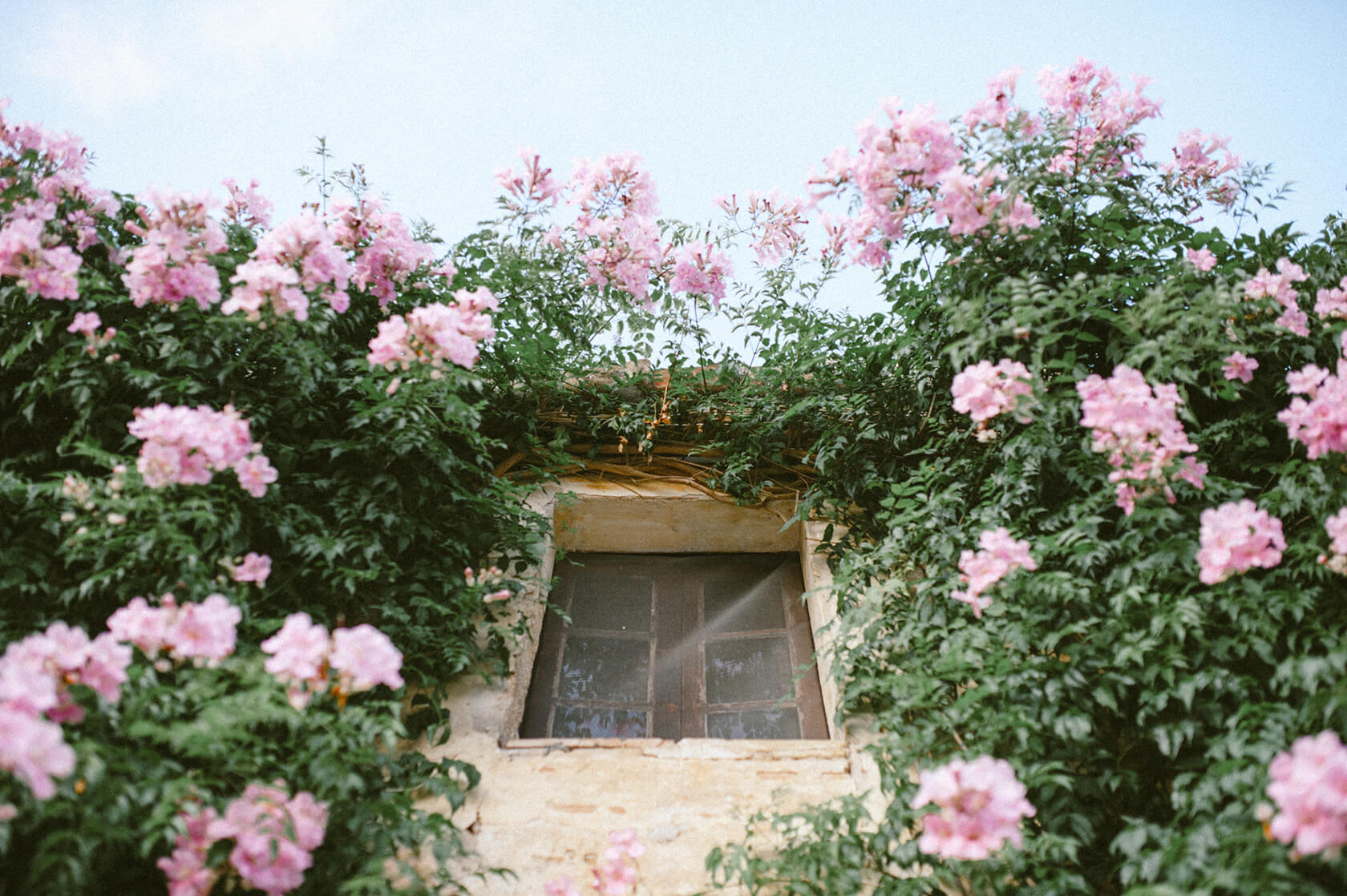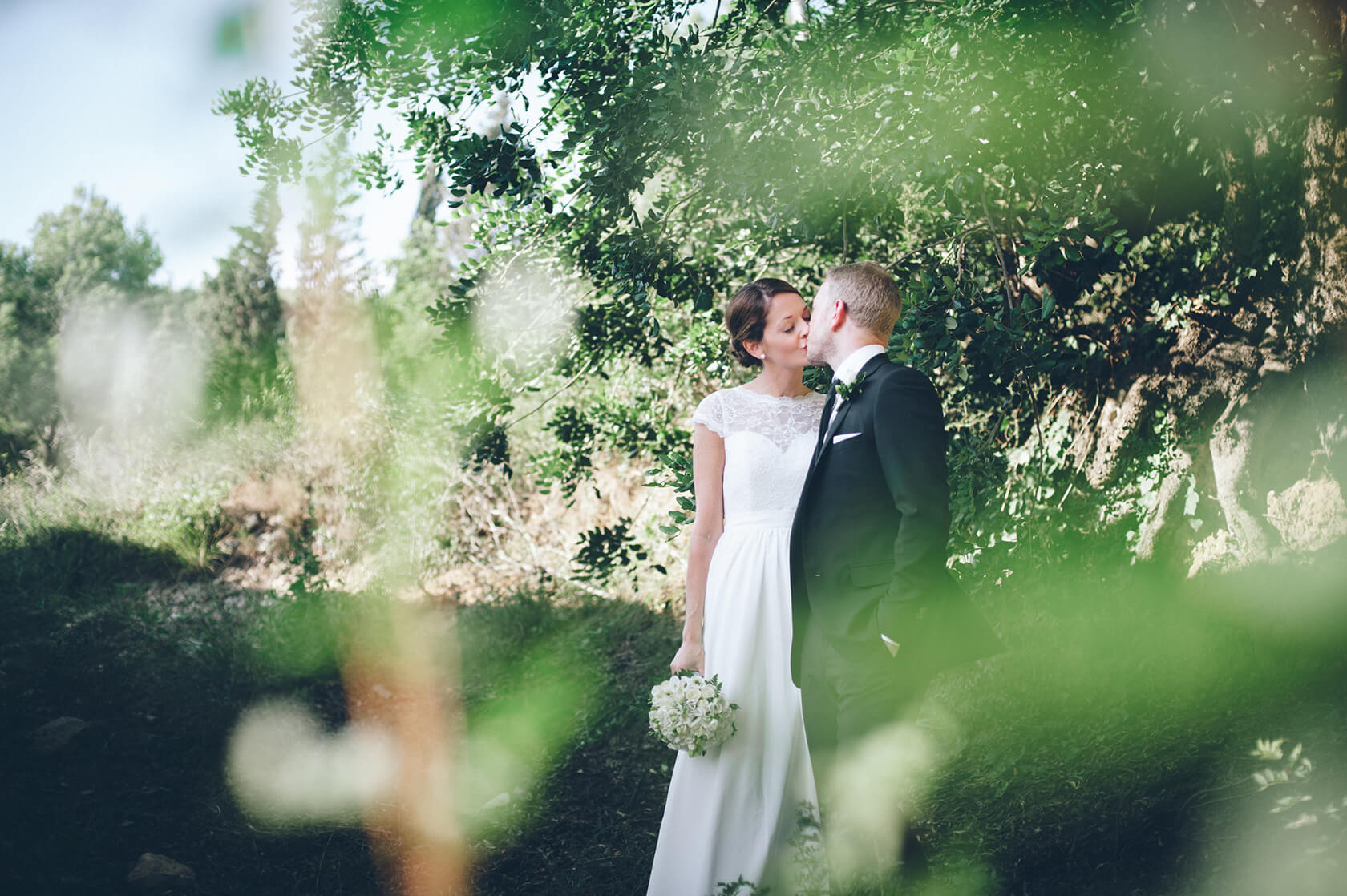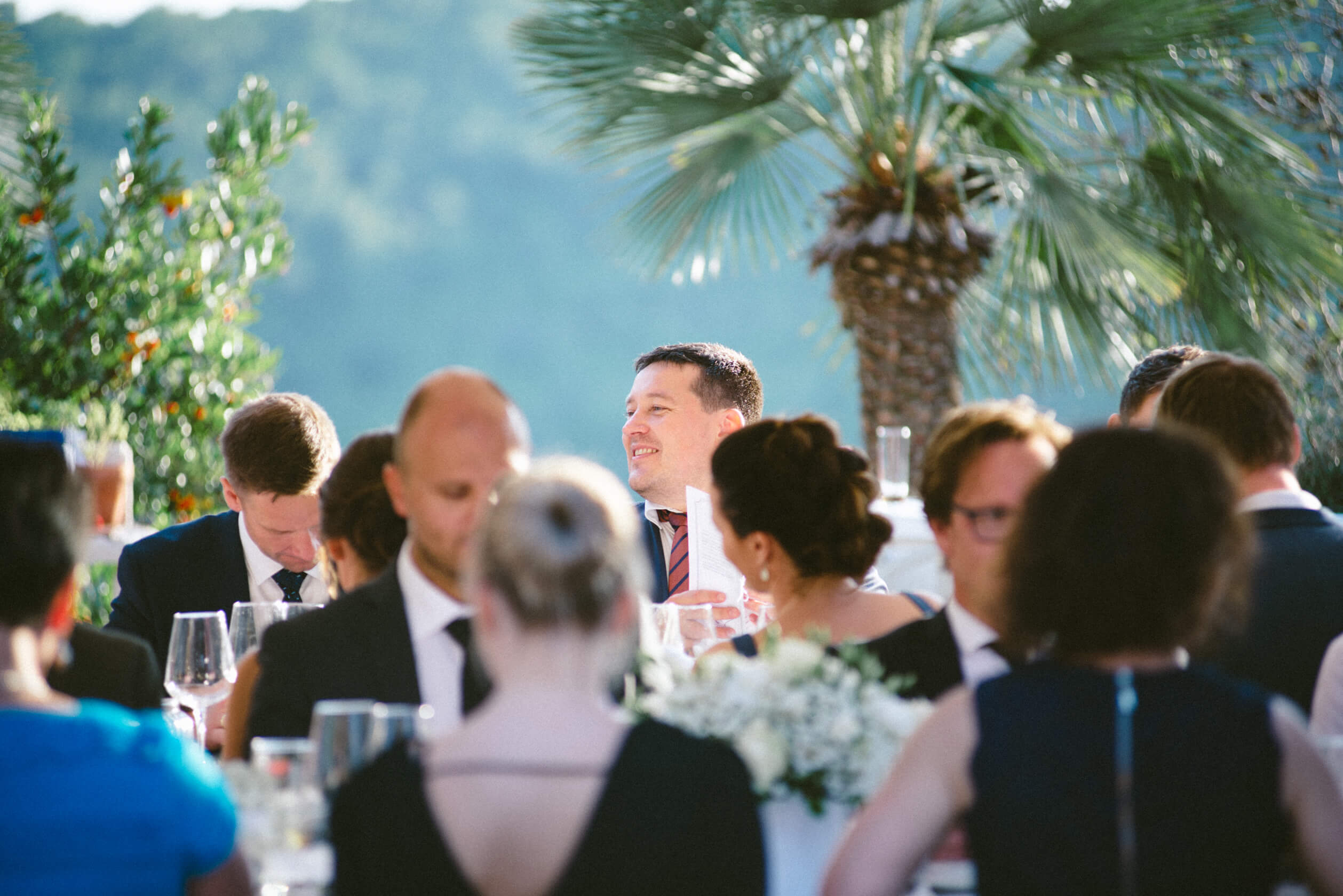 Masia de'n Notari | Vilanova i la Geltrú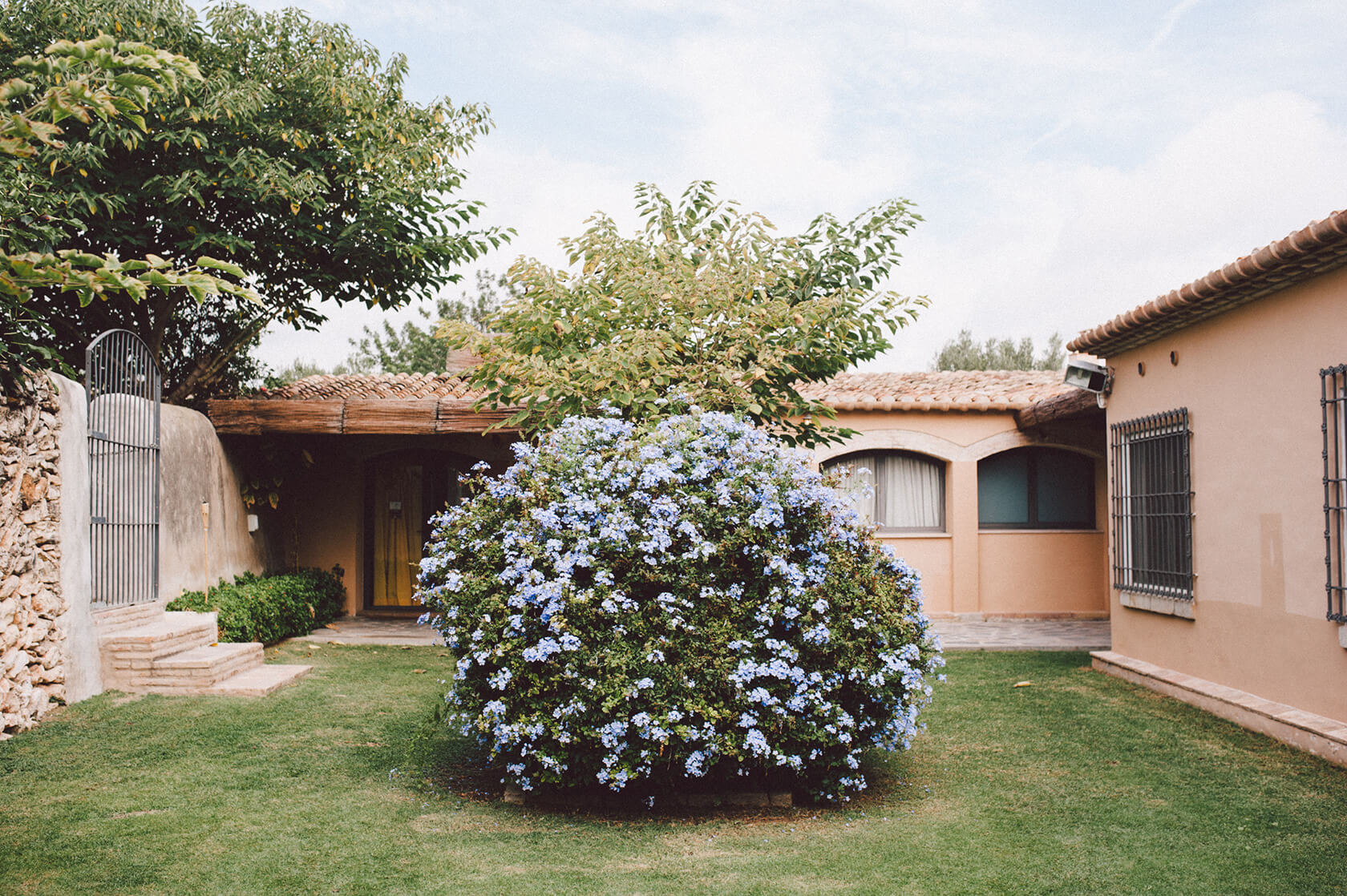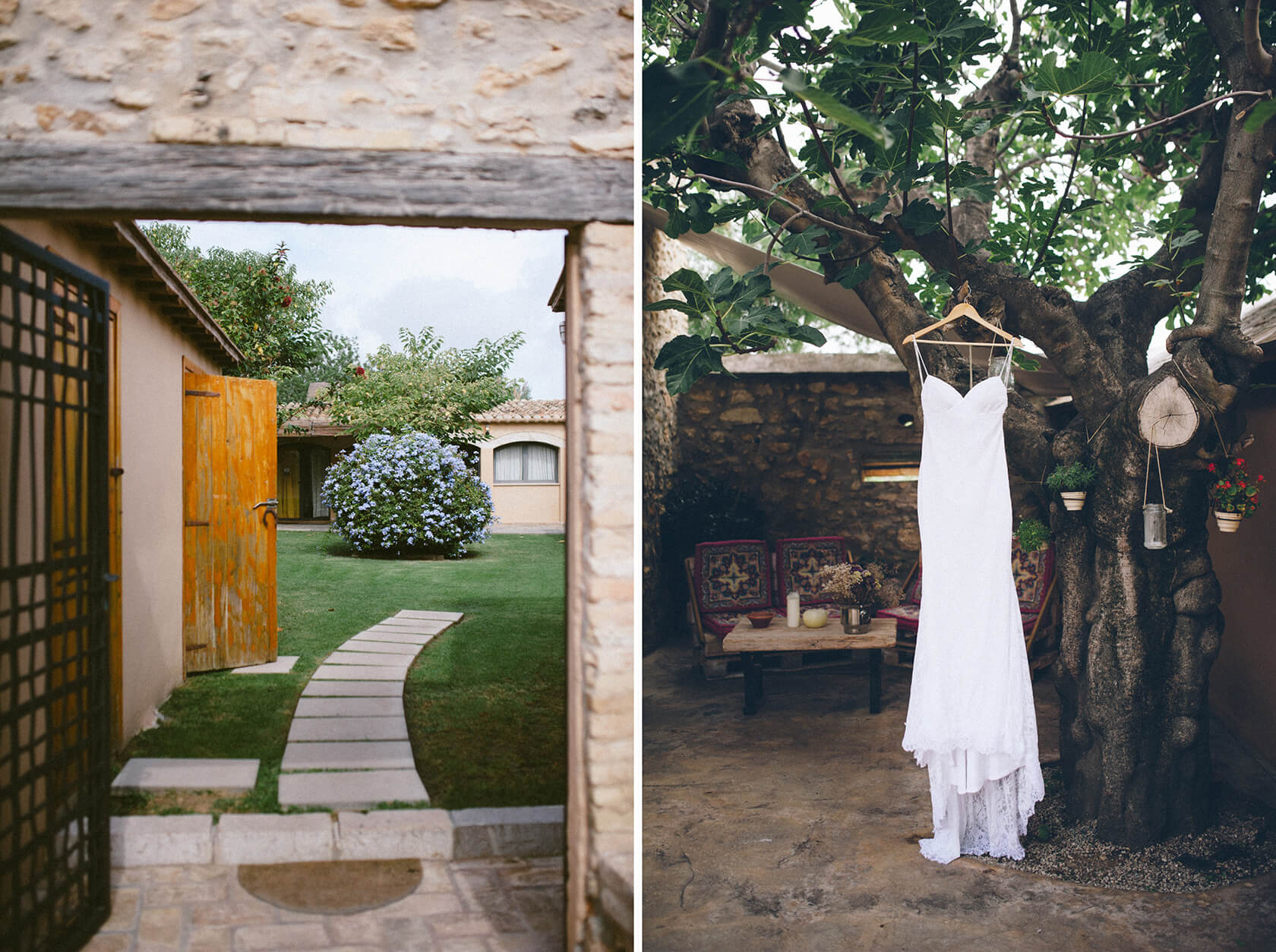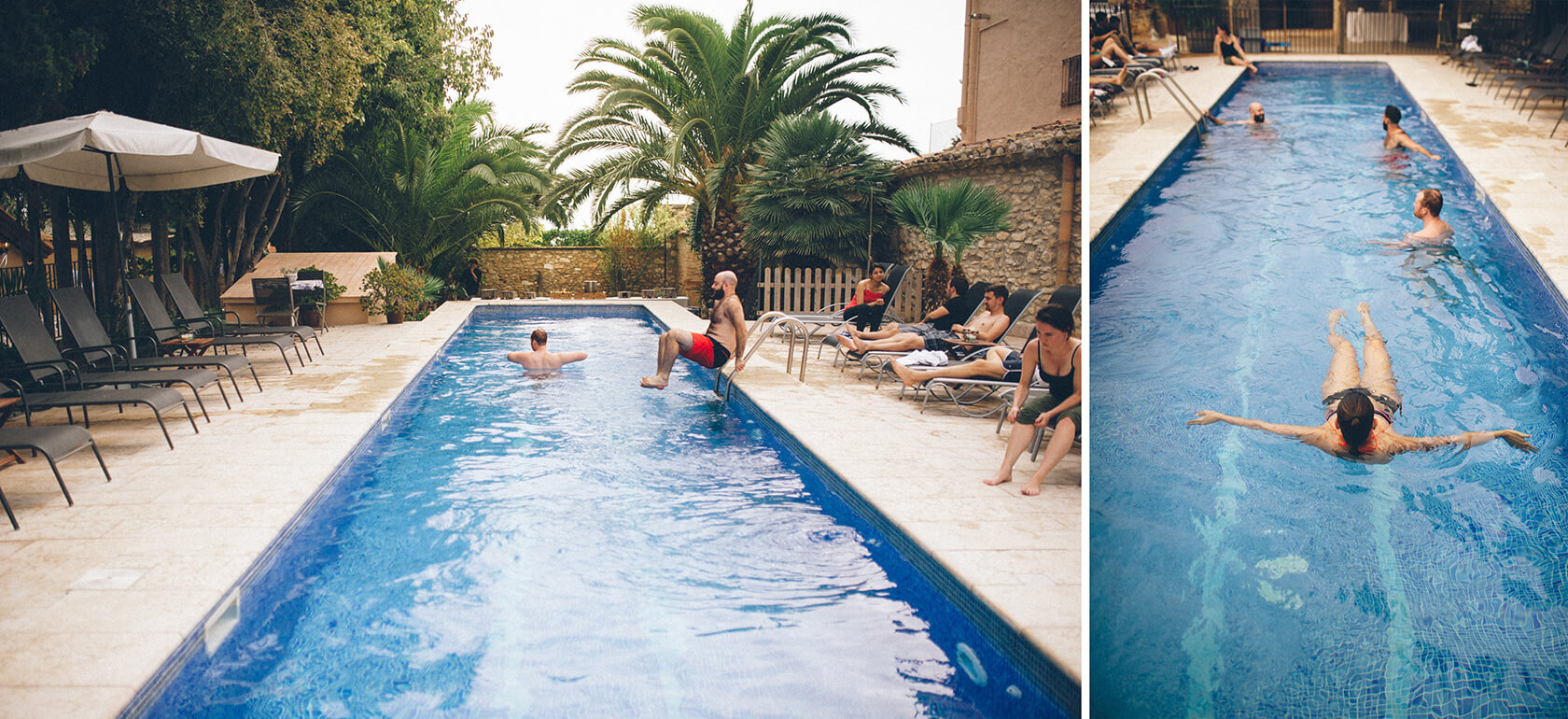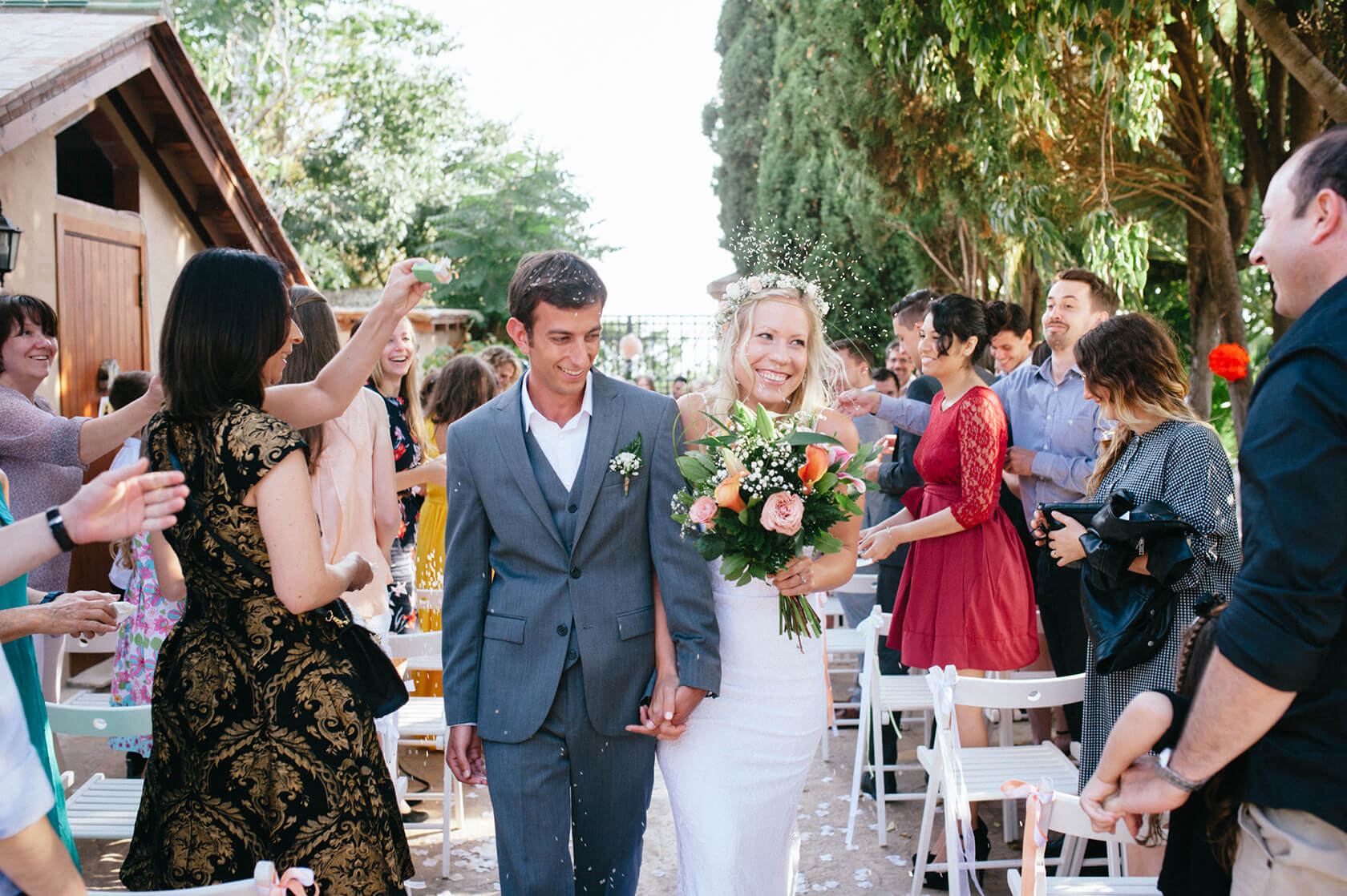 ---
You might also like